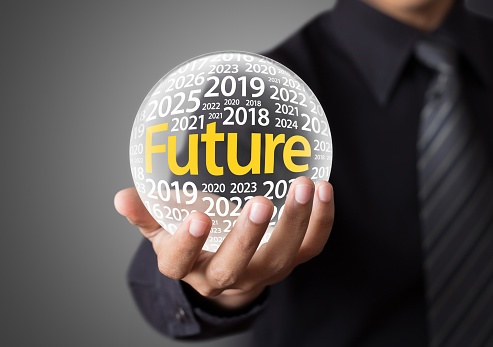 Wild Guessing For Both Revenue Target Selection And Budget Creation Is No Longer Acceptable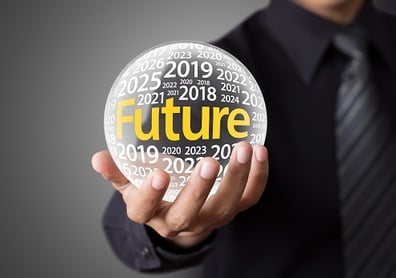 How do you set revenue targets for 2018? If you're like most companies, you might simply add a percentage to 2017 performance and call it a day. If you did $5 million in 2017, and 20% growth is the goal for 2018, then your new revenue target is $6 million.
That's one way to do it, but it's probably not the best way to do it. One reason this isn't an optimal approach is its disconnection from your marketing plan and marketing budget. For example, do you have enough leads to do an incremental $1 million in revenue? What level of budget support is required to generate enough visitors, leads and sales opportunities to drive to and beyond that revenue goal?
In most cases, the answer is usually "no" (or you don't know), and that is where the problem begins. The answer should always be "yes." You should always be sure that your budget is directly connected to your revenue goals.
Here's a step-by-step guide to creating a marketing budget that is perfectly aligned with your revenue goals next year.
Step 1 – Don't start with revenue goals.
Instead, start with an understanding of your current funnel to get a solid picture of what your true funnel looks like today. How many visitors do you get to your website? What percentage of your visitors turn into leads? What percentage of those leads are qualified leads? What percentage are sales opportunities? What percentage end up getting proposals? What percentage of those turn into new customers? What is the average revenue per new customer? How long is your current sales cycle? Before you do anything else, make sure you know these numbers.
Step 2 – Project how much revenue you could expect from your current funnel.
Create a simple spreadsheet that shows month over month for 2018 how much revenue you would receive from the funnel and your current sales cycle. This spreadsheet helps you see how much revenue you'll realize in 2018 based on when the new customer closes. Now that you have a projection on expected revenue from your current funnel and current level of marketing investment, you'll be able to see the delta between where you are this year and where you want to finish next year.
Step 3 – Build your future-state funnel.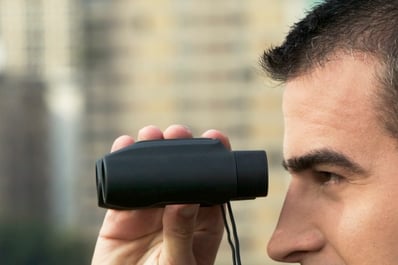 Now create the funnel you need to hit what would be a successful 2018. Remember that you might need to replace some of the existing revenue.
What I mean by that is while you did $5 million in 2017, you might only have $4 million in recurring revenue for next year. This means you need at least $1 million in new revenue to duplicate your 2017 performance. And if you want to grow to $6 million, you don't need $1 million in incremental revenue, you actually need $2 million in incremental revenue. Your future-state funnel needs to produce enough leads, sales opportunities and closed business to drive $2 million in revenue.
Step 4 – Evaluate the delta.
Look at the differences between your current-state funnel and your future-state funnel. For example, you might have to triple the number of visitors to your site. You might have to increase the number of leads from the site by 10. You might have to double the conversion rate for proposals submitted and customers who say "yes." By looking at the delta, you'll start to create a list of tactics necessary to move the needle and close the delta between current and future funnel states.
Step 5 – Create the marketing budget.
You have a schematic around what you need to do when you see the differences between your funnel's future state and your funnel's current state. As we mentioned, tripling the number of visitors to your site is going to require work around onsite search engine optimization, social media marketing, email marketing, offsite search engine optimization, influencer marketing, and paid ads in both Google and social platforms. Increasing the amount of leads from your website means content marketing, conversion rate optimization, website upgrades, video marketing and chat features on the site.
Increasing the number of sales opportunities or increasing the quality of leads requires lead nurturing campaigns, lead scoring modeling, middle- and bottom-of-the-funnel offers like webinars, assessments, grader tools and other offers that pull people down and into the bottom of the funnel.
Everything on this list requires an investment. Depending on the numbers, you might need a modest investment or a more aggressive investment. This is exactly how you align your marketing budget with your revenue goals. More aggressive revenue goals demand a more aggressive marketing budget, unless your current funnel is already quite healthy.
Step 6 – Reset your revenue goals.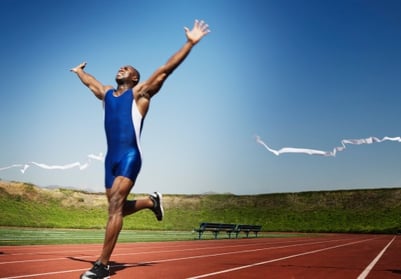 Spending more money on marketing is not always the answer. When you find out your revenue goals are more aggressive than your budget allows, you can (and should) reset and lower your revenue goals. Lowering your revenue expectations means lowering the future-state funnel until it matches the lift your marketing budget can deliver.
You shouldn't look at this as a defeat or as a loss but rather as a more realistic perspective on what's doable given your budget. For example, you might want a new Maserati, but your budget might only allow you to afford a new Maxima. The Maxima is a wonderful car, you'll have a great driving experience and you'll probably be happy. Now you have aligned your budget with the expectations associated with your new ride.
A great article in The Wall Street Journal by Deloitte highlights the percentage of total budget that should be allocated to marketing. Using data from the CMO Survey, the article reports that companies now "on average spend 7.5% of total revenue on marketing, down from 8.5% in February 2012. Tech companies are the biggest spenders by this measure, allocating 13.8% of revenue to marketing compared with consumer packaged goods companies (10.9%)."
Step 7 – Determine how much you should be spending.
Going into 2018, you might not want to spend 7.5% of revenue on marketing, but it's good to know how close you are to industry averages. If your company is doing $5 million in revenue, then 7.5% is $350,000. This includes everything that involves marketing, such as staff, paid media, services with your agency and other marketing expenses like sporting tickets, client gifts and expenses that might be considered marketing.
When we consult with clients on what their marketing budget should be, we typically recommend eliminating most of those expenses that are not directly related to lead generation, then working toward coming in somewhere around 5% of revenue.
Again, if your company is in aggressive growth mode, you might want to increase your budget. If your company is in sustain mode, you can look at a smaller percentage of total revenue. What you don't want to do is have high growth goals and a hyper-low marketing budget. That is a formula for disappointing results and likely lower-than-expected revenue performance.
Square 2 Marketing – Innovating Marketing And Sales To Match Today's Buyer Behavior!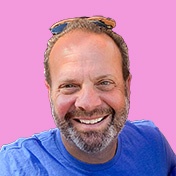 Mike Lieberman, CEO and Chief Revenue Scientist
Mike is the CEO and Chief Revenue Scientist at Square 2. He is passionate about helping people turn their ordinary businesses into businesses people talk about. For more than 25 years, Mike has been working hand-in-hand with CEOs and marketing and sales executives to help them create strategic revenue growth plans, compelling marketing strategies and remarkable sales processes that shorten the sales cycle and increase close rates.