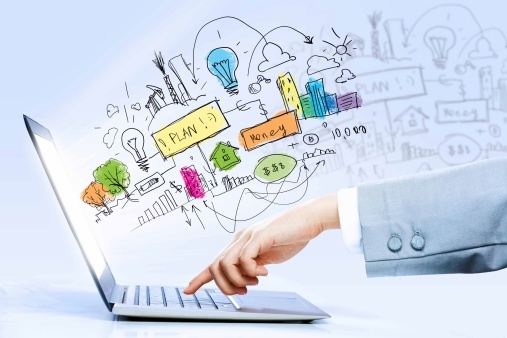 Optimizing Your Website To Generate High Quality Leads Requires Monthly Care And Feeding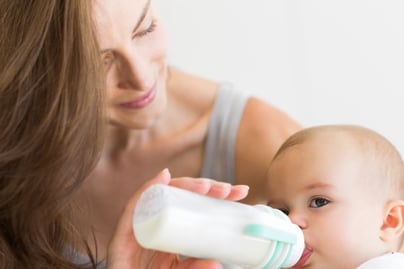 Regardless of your approach to marketing – inbound marketing or demand generation – your website has one mission: to generate leads. It should create high quality leads that turn into sales opportunities, and ultimately into new customers and revenue.
The best way to do this is to constantly optimize your website based on its own performance data and your company's goals. Here are 21 website optimization techniques to drive leads and revenue growth. We've bundled the techniques into some functional areas for your reading pleasure. Let's get started.
Website Strategy
1) Experience The Site Like A Prospect Does: Believe it or not, your website is not for you. It's for your prospects. They don't know your industry, business, products or services like you do. To make sure your site is built for them and not you, try to experience the site like a new visitor would. Can you quickly figure out exactly what you do, just from the home page? Can you tell in 10 seconds what makes your company special? What would you want visitors to click on or view next? Is it obvious? Is there an offer that they might want to take advantage of? All of this has to be simple, straightforward and obvious.
2) View The Site On Multiple Devices: Right now, between 15% and 50% of your visitors are viewing your site on their smartphone or mobile device. How does the site look on those devices? Do you know? It's not enough to have a site that works on mobile, you need a mobile-designed, mobile-responsive site. By viewing your site on your device, you might see small adjustments that will provide visitors with an even better, more productive experience.
3) Check The Message: When clients come to us with program performance challenges, the answer is usually lack of a compelling, emotional, disruptive message. Your site looks and sounds like all the other sites in your industry. That might feel safe, but it's not going to help you generate leads. Your headline has to move your prospect to action. If it's not emotional and compelling enough – you've already lost.
4) What's Your Story? The message is important, but it's just one part of the overall story. Your site has to tell your story and it has to do it quickly – and your prospect has to be the hero of the story. This will force you to create a site that's about them and not about you. It might feel strange initially, but your visitors don't care about you, they only care about how you can help them. By crafting a story, your visitors will feel part of that story and want to learn more.
5) What Do You Want Visitors To Do, Feel, See? Purchase decisions are emotional, and your prospects are getting a feeling from your site. You want to be sure that they feel what you want them to feel. You should know exactly what you want them to do on every page. What action do you want them to take? What images do you want them to see? What emotions do you want them to feel? By working through every single page in this strategic manner, you'll create a website that excels at turning visitors into leads and leads into customers.
6) Set Goals: What gets measured, gets done. Any marketing tactic needs quantitative goals. The website is no exception. Consider a month-over-month improvement in visitor numbers, an increase in the sitewide conversion rate, a decrease in the sitewide bounce rate, an increase in the average time on the site, an increase in average page views and, of course, an increase in the number of leads generated, or perhaps the number of high quality leads generated or actual sales opportunities from website-generated leads.
Educational Content Offers
7) Provide Offers For All Stages Of The Buyer Journey: If you want to optimize your website for leads generated, look no further than the content on the site. Ninety percent of the visitors are not ready to talk to you. Provide content offers for them. By creating content offers for people at all stages of the funnel, you'll be guaranteed to increase the number of leads, and if you properly nurture those leads, you'll be guaranteed to increase the number of new customers, too.
8) Optimize The CTA And Landing Page Experience: If leads are your priority, ongoing optimization of your CTA buttons and landing pages will produce dramatic lift. To get conversions and drive leads, the first step is to get visitors to click on your CTA buttons. Those buttons have to be strategically placed, they have to be visually stimulating and they have to have compelling copy.
Once the CTA button is clicked, you're only halfway home: You still have to get a visitor to fill out a form on a landing page. We usually start an optimization engagement by working on the landing pages. Changing the headline, shortening or reformatting the copy, shortening the form, changing the visual elements and looking at overall form friction over time all contribute to driving up the conversion rate on all your landing pages.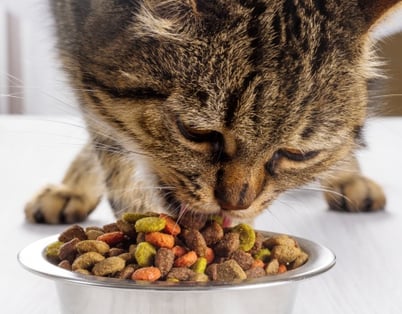 9) Double Down On Bottom Of The Funnel Offers: If leads are your thing – and leads should be everyone's thing – your website is probably missing solid bottom of the funnel offers.
You can immediately step up your company's lead generation effort by optimizing your collection of bottom of the funnel offers. Put the Contact Us, Schedule A Demo, Free Trial Offer and Speak With A Rep offers in the circular file and start providing value-oriented, prospect-centric offers. The result will be an immediate increase in sales-ready leads.
10) Use Video: To knock down a few objectives around website optimization, start publishing videos on your site. Videos provide a ton of related value when it comes to website optimization. First, if you do them correctly, they rank highly on YouTube (the second most popular search engine next to Google). Next, videos keep people on the site, driving up average time on site and driving down the bounce rate, two signals Google uses for their quality score.
Finally, human beings love video. Most people prefer watching over reading. By using video on the site, you've upgraded the quality of the site and the user experience, making visitors more apt to stick around, click around and convert on your educational offers.
11) Leverage Your Blog: Videos are powerful, and so is your blog. Did you know that every new blog article posted on your site is a fresh indexed page for Google and the other search engines to crawl, index and rank? We've had clients see blog articles rank on page one of Google in days. Not to mention the story that blog articles help you tell about your business. They give you a platform for thought leadership, and they provide a short story for prospects visiting the site. They're easy to share, easy to read and easy to link back to. Your blog is a secret weapon to conversion rate optimization. Make sure you take advantage of its power.
Technical Optimization
12) Page Load Speed: The speed of a website can be critical to its success. As discussed in Content Delivery Network: A Beginners' Guide, faster-loading websites benefit from higher SEO rankings, higher conversion rates, lower bounce rates, longer visitor duration on site, better overall user experience and better engagement. Google wants your site to load in less than a second. To test your site, try these two load-speed testing tools: KeyCDN Speed Test and Google PageSpeed Insights
13) Image Optimization: KeyCDN.com recently asked 20+ web performance experts to share their advice and the mistakes they see people making. And guess what 46% of them said should be the number one focus when it comes to optimization? That's right, image optimization! According to a 2016 report from HTTP Archive, on average, 64 percent of a website's page weight is made up of images.
14) 301 Redirects: Redirects are performance killers. Avoid them whenever possible. A redirect will generate additional round trip times (RTT), so it quickly doubles the time required to load the initial HTML document, before the browser even starts to load other assets.
15) Fix 404 Errors: Any missing file generates a 404 HTTP error. Besides impacting the performance of the site, visitors who find missing files or missing pages are likely to bounce. We don't recommend installing plug-ins or modules to check for 404s; instead, we advise you to occasionally run your website through an external service such as the Online Broken Link Checker or a tool like Screaming Frog. This ensures that your site is always running in an optimized manner and your visitors are always seeing your optimal experience.
Use Data To Make Decisions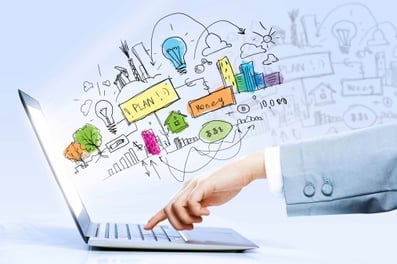 16) Get Data On User Behavior: If you're serious about optimizing your website, you want to get access to visitor tracking data from tools such as Lucky Orange, Crazy Egg or Hotjar. These tools give you incredible insight into how far people are scrolling down your page, where they're resting their mouse and what they're clicking on. This data is unmatched for adjusting page design and other elements of those pages. Place offers near where visitors are already attempting to click, and link strategy across your pages. Where do you want them to go next?
17) Focus On High Visited/Low Converting Pages: You already have access to individual page performance data. Find those pages that are highly visited and look at the conversion rates on them. This little secret from your friendly neighborhood Chief Revenue Scientist is where we look first for major opportunity.
Now add a compelling contextual offer to this page, or replace the current offer with a more contextual offer, and you'll quickly see dramatic improvements in your ability to drive leads with very little effort. Remember, "low effort, high impact" is where you want to start your optimization efforts each month.
18) Use Content Download Data To Drive Content Strategy: Not sure what to write about or what content to publish? Let data be your guide. Take a look at your blog. What are your highly viewed blog articles? Those numbers usually give you some insight into what your audience is most interested in. Now turn that view data into a new content offer, put that offer on the most contextually relevant site page and you have another low effort, high impact tactic for part of your optimization plan.
19) Track Prospect Visitors To Drive Sales Opportunities: For another low effort, high impact optimization tactic, consider using the new HubSpot Sales Pro tools to track prospects visits to your website. These tools expand on traditional site optimization techniques but drive business outcomes. Now when your prospects visit your site, you get alerts and a playbook on how to follow up on those alerts. These tools let you turn visits into sales opportunities in one afternoon.
20) Identify Pages With High Bounce Rates: In the more traditional optimization efforts, pages with high bounce rates are candidates for targeted optimization work. What's causing the visitor to bolt? Is it the message, the design or just a general lack of offers? Contact Us pages sometimes have high visitor rates and a high bounce rate, because people go there to get directions or a phone number. The page is fine, and no optimization is necessary. Understand the context of the visitor experience before you start messing around with page design.
However, there may be other highly visited pages that could offer an opportunity for conversion if the offer were more compelling or more contextual to buyer journey requirements. Run a handful of experiments over two to three weeks, to figure out how you can lower the bounce rate and increase the conversion rate by changing the page strategy. What do we want visitors to do on this page? What do we want them to see? To feel? Where do we want them to go next? Answer those questions and your metrics will improve.
21) Run Monthly A/B Testing: Speaking of experiments, A/B testing needs to be part of your SOP. Identify underperforming pages and set up a series of tests. Headline tests, form field tests, image tests, copy tests, even page design tests all uncover insights that help you optimize your overall site pages over time. The testing methodology is important. Don't change more than one variable on the page at a time, and make sure you get enough data points or views before you end the test and draw any conclusions.
The days of large website rebuild and relaunch projects are over. Today websites need to be agile. This means they get updated and worked on every week, not when the company is completely disgusted by its site and ready for a total overhaul. Instead of suffering though a big six-month website redo project that costs time and money, consider doing this type of ongoing website optimization work every month.
Need a new home page? Get it done this month and take it live. Want more visitors to the site? Work on on-site and off-site search engine optimization this month and track rankings for targeted keywords as well as overall organic visitor numbers. Need more leads? Look at landing page optimization, CTA button optimization and reducing the number of people bouncing without clicking. You don't have to apply all 21 website optimization techniques every month, but you do need to apply a handful each month, based on your marketing and sales priorities.
Start Today Tip – Everyone's website could use a little optimization. If the site isn't being found for the right keywords, producing enough leads (or the right leads) or delivering a quality experience for the visitors, it's not helping your sales team close more new deals. Your website shouldn't be an online brochure, it should be the underpinning of your revenue generation machine. If it's not serving that role, it's going to need some upgrades, updates and optimization work. Select one of the areas above and tackle it first. This approach helps you prioritize your efforts as we do for the agency: Which task is going to drive the biggest impact for the least amount of effort? Now you're using strategy to drive your website improvements.
Square 2 Marketing – Innovating Marketing And Sales To Match Buyer Behavior!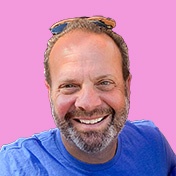 Mike Lieberman, CEO and Chief Revenue Scientist
Mike is the CEO and Chief Revenue Scientist at Square 2. He is passionate about helping people turn their ordinary businesses into businesses people talk about. For more than 25 years, Mike has been working hand-in-hand with CEOs and marketing and sales executives to help them create strategic revenue growth plans, compelling marketing strategies and remarkable sales processes that shorten the sales cycle and increase close rates.