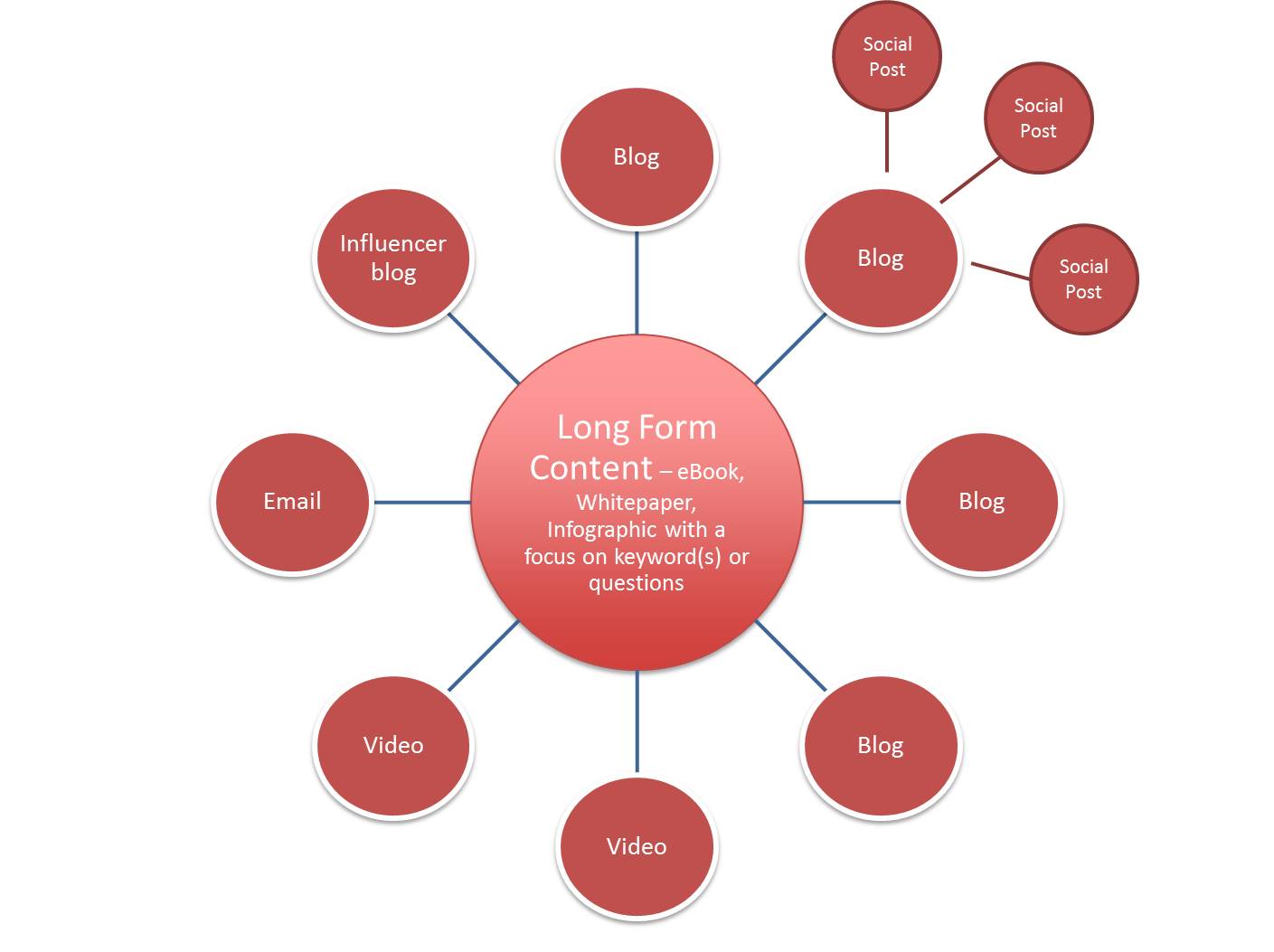 This is an updated version of a blog article that was originally published in September of 2014.
Everyone is talking about content marketing.
It's obvious that you need content in order to connect with your audience, pull them into your website, educate them on a topic and eventually help them make a smart purchase decision by working with your business.
The content strategy development process is complicated: What content do we create? In what format? How often? How do we promote it? How do we optimize it? How does each piece of content inform the next? How do we ensure it turns visitors into leads? The questions are endless.
Before you start writing even one blog article, you need to create a process for aligning and focusing your content marketing efforts. Most content marketers go a mile wide and an inch deep. In the days of 10X content creation, you need a holistic strategy that encourages repeat consumption and engagement.
Enter the hub-and-spoke content strategy.
Creating A Content Marketing Strategy Using A Hub-And-Spoke Model
Content marketers are always struggling with this question: "How do I get readers to continue reading my content?"
In a way, the hub-and-spoke model, when applied to your content strategy, solves this.
Here's how it works:
Content Hub: Derived from persona pain points, key topics and target keywords. May take the form of an e-book, whitepaper, tip sheet or webinar.
Primary Content Spokes: Address sub-topics and related keywords covered in the hub. May take the form of blogs, emails and videos. Primarily are designed to drive traffic to the hub.
Secondary Content Spokes: Support primary spokes through a promotion plan. Frequently take the form of social media posts. Secondary spokes are designed to drive traffic to the primary spokes.
Since everything needs to be connected in your marketing program, a hub-and-spoke model makes it a little easier to plan for and manage the effort. First, what pressing topics do your personas care about the most? What keywords would you like to be found for? What questions are your topics going to answer? These are all questions a hub-and-spoke content strategy answers before content creation even begins.
Step 1: Select The Topics Your Personas Care About The Most
The objective here is to develop a content strategy based on topics your personas are already interested in and then add your perspective on it.
To help you hone in on the right topics, think about what online or offline resources your personas consult with regular frequency. What topics are being discussed? Find your personas on social media and see what kind of content they are sharing. Visit consumer forums or reviews for candid insights into top-of-mind questions and issues.
Once you have what you need, you're ready to figure out the keywords connected to these topics and the terms your personas are using to search when looking for content like yours.
Step 2: Find The Keywords That Deliver The Right Kind Of Reader
Ideally, the hub of your hub-and-spoke content strategy needs to have an assortment of high-volume, highly relevant keywords attached to it, even though the goal of your content hub is topic relevance and not organic rank.
The idea here is that the hub can be broken down into spokes, and the keywords chosen at the level of the hub will influence keywords in blogs. Some of these keywords will remain as is, while other keywords will be related keywords. It's a good idea to put your eggs all in one basket and create a single piece of content around "content marketing strategy" instead of 2-3 around the same keyword and dilute your ranking power.
If "content marketing strategy," "content strategy checklist" and "content marketing plan" are all keywords and topics covered in my hub, I may choose to write three distinct blog articles around each keyword and uncover related keywords opportunities – such as "social media strategy plan" and "content editorial calendar" – to guide additional blog development.
Step 3: Create Content That Converts
After you've selected your keywords, you need the hub of your content strategy. This should be a remarkable, creative and highly educational piece of content, usually in the form of an e-book, whitepaper, tip sheet or infographic. While you're planning for this, you want to think about exactly how your long-form content (hub) is related to blog articles and emails (primary spokes). These articles – much like this very blog – promote the long-form content with a CTA at the end of every post.
These articles become their own hubs, in a way, and require secondary content spokes, like social media posts, to promote them.
Now, you have an entire month's worth of content all tied together, integrated and working in unison to promote your long-form content in a variety of places and formats.
Step 4: Deliver Marketing Results Through Planning Cycles
We usually recommend completing three months of content planning at a clip, with a hub-and-spoke content strategy for each month. This allows us to dive deeper into a specific topic for 90 days so as to generate higher search results, more visitors and more leads. In essence, going deeper delivers better results.
Planning in three-month chunks helps you take a look at data from the performance of past plans to direct future planning. For instance, you might think that a piece of long-form content is going to perform well. After a few months, you find that it has underperformed, but a few of the related blog posts did exceptionally well. This allows you to adjust your plans dynamically to make sure that results rule the day.
Step 5: Track And Test For Success
It's important to track improved keyword ranking, but it's equally important to track growth in organic traffic. You hope to start ranking for keywords and then look at user behavior signals, such as click-through rate, time-on-site and conversion rate, to see if readers are happy with your content.
The analytics platform of your choice will be full of rich insights into consumption and engagement metrics. Focus on a few metrics and track them across each piece of content. Future content plans might focus on optimizing what you've already published and push those metrics in a favorable direction.
Square 2 Marketing – Leading The Reality Marketing And Inbound Marketing Revolution!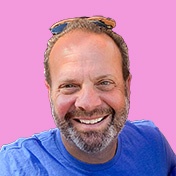 Mike Lieberman, CEO and Chief Revenue Scientist
Mike is the CEO and Chief Revenue Scientist at Square 2. He is passionate about helping people turn their ordinary businesses into businesses people talk about. For more than 25 years, Mike has been working hand-in-hand with CEOs and marketing and sales executives to help them create strategic revenue growth plans, compelling marketing strategies and remarkable sales processes that shorten the sales cycle and increase close rates.