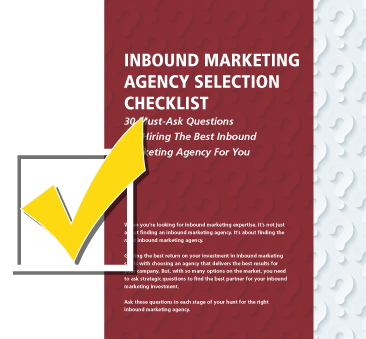 Ready To Dive Into Your Search For An Inbound Agency?
Find out the 30 questions you should ask your candidates.
An Agile, Results-Driven Approach To Inbound Marketing And Inbound Sales
To ensure you're getting the best results, we take a strategic and agile approach to your program. We constantly track your performance metrics, analyzing your progress and optimizing your tactics.
This approach champions the importance of:

Strategy Before Tactics

Remarkable Stories

Quantifiable Goals

Agile Execution, Delivering Results Faster

Results Optimization

Guiding Leads To Close
The #1 Place For Generating Inbound Marketing Results
Whether you're a $3 million or $300 million company, we've long proven an ability to drive results and help you achieve your goals.
Businesses in a broad range of industries have partnered with us to generate leads and convert those leads into customers.