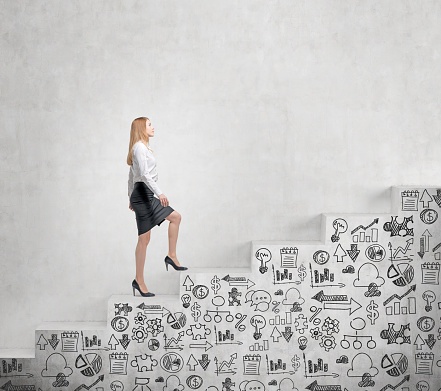 Inbound Vs. Outbound? The Lines Are Getting Blurry; Account-Based Marketing Needs Inbound Components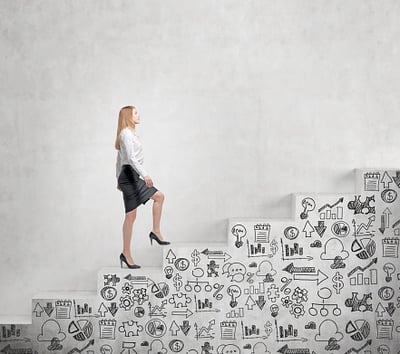 A lot has changed since HubSpot first started talking about inbound marketing back in 2008. One of the biggest changes is the introduction of account-based marketing, a targeted approach to marketing that focuses on key companies and the individual people at those companies in a very strategic and direct way. Instead of marketing to masses, now you're marketing to individuals.
However, the big difference between traditional inbound marketing and account-based marketing is while inbound attempts to put you where you need to be so prospects find you, ABM attempts to put you in front of people who have not yet started looking for you or what you do. That's a very big departure from what inbound marketing once was.
HubSpot actually has a page on its website about how account-based marketing and inbound work together, so check it out. If you're an inbound devotee but want to consider adding a touch of ABM to your marketing efforts, here are some techniques to leverage at your company.
Account-Based Marketing Gives Purpose To Sales And Marketing Alignment
I grew up in the marketing department at some of the largest and most progressive sales organizations in the world (companies like Dun & Bradstreet and Xerox). To them, sales ruled the world and marketing was their servant. There was no alignment. Today, the world is dramatically different, yet sales and marketing continue to be at odds. Marketing leads suck and sales never follows up on the leads marketing generates.
ABM represents the first dual owned and operated tactic that actually requires sales and marketing to work closely together to drive results. It's a game-changer. Whether you view this as a sales-owned tactic or a marketing-owned tactic, you'll need help from both teams to execute this successfully. Marketing will need to create the assets and messages. Sales will need to help with the targeting and actual execution, and sales must be heavily involved in providing feedback on what's working and what's not.
Getting these two teams to work together on this is a great place to start with your alignment objectives.
Account Data Is Critical And Automation/CRM Tools Help With Data Quality
Garbage in, garbage out! You need to have high-quality data on your targeted accounts before you start any type of outreach program. If you start contacting, emailing or connecting with the wrong people, or you deliver the wrong message to the wrong people, you'll be wasting a lot of time and money with very little return to show for it. But there are solid ways to mitigate this risk.
Technology helps keep your data organized and it helps your team keep it accurate. A number of data quality vendors also can come in to clean your data and set it up correctly in your CRM. Then those tools should allow you to keep it accurate going forward. This is a step that a lot of companies overlook before jumping into ABM, but it's one that we encourage all of our clients to consider as a pre-launch tactic. You'll see far better results with clean and accurate data going into your ABM program.
Personalized Outreach Improves Engagement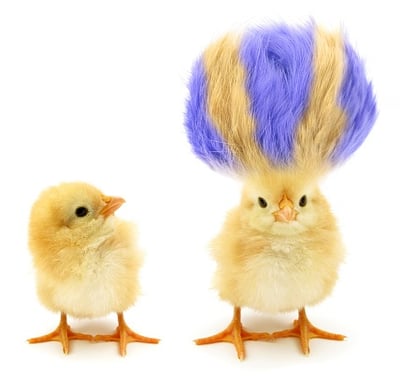 When it comes to ABM, the initial goal is to get people who don't know you to engage in conversation with you about what you do, how you do it and how you can help them. The more personal the outreach and the connect message, the higher your engagement rates and the more new customers you'll close.
Inbound does teach a very personalized approach to marketing. Smart content delivered in context to the challenges facing your prospects improves a lot of marketing metrics. Personalization is more than putting someone's name in the email salutation. It's also about speaking their language and proving you understand their challenges. The more contextual the message, outreach and content, the better your engagements rates.
Consider Message And Content Asset Inventories
If you want to step up your personalization efforts and you want to empower your sales team to deliver content in context, start thinking about building inventories of messages and content assets. Most of the marketing automation and CRM tools provide linked access to these assets and some even provide recommendations based on the data in the prospect record. Now your sales team can access the inventories, pull down the perfect email or social outreach message, attach the best-fitting e-book, tip guide or blog article and send along a message that strategically draws the target in.
By thinking about these inventories, you start working to keep them updated and filled with fresh content that covers all of the pains your prospects are dealing with daily. You shutter assets that are outdated or unproductive. You iterate on the tools that are performing but could be performing better and you get data on the actual performance of all the assets in your inventory. The sales team sees what's working and what's not working as well, and then uses that data when selecting what to send to prospects. That's a pretty sophisticated sales effort.
Performance Metrics To Evaluate Results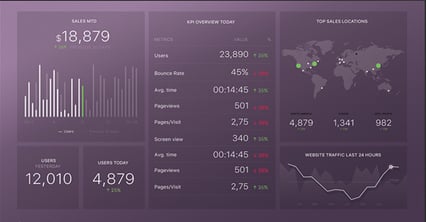 Speaking of data, sales is quickly becoming as much a science as marketing. Every stage in the sales funnel is measurable and the ability to improve conversion rates at all stages in the funnel is the difference between hitting and exceeding your revenue goals. But with tools like HubSpot CRM and Salesforce.com, today we have access to data on the click-through rate of all the content assets and email messages created by marketing.
Why send an email that only has a 10% open rate when you have another email with a 40% open rate? Why use a blog article link in an email if that link drives a 20% click-through rate when you have another link that gets a 55% click-through rate? You need data like this on all of your ABM assets and you need to leverage this data to help your sales team improve its performance month over month.
Your marketing has to continually evolve and you need to be open to trying new sales and marketing tactics as they gain traction. You need to be especially attentive to marketing tactics that help align both sales and marketing into one single revenue team. If executed correctly, ABM offers a wonderful opportunity to bridge the historically challenging divide between sales and marketing.
By working closely with sales, marketing leaders create the ABM playbooks and sales executes the playbooks, providing feedback to marketing in real time and then letting marketing adjust the playbooks on the fly. With sales in charge of the feedback loop and marketing adjusting accordingly, you get synchronization between the two teams that keep them focused on the big goal — revenue.
Square 2 Marketing – Innovating Marketing And Sales To Match Today's Buyer Behavior!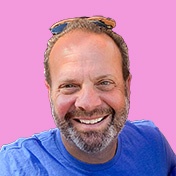 Mike Lieberman, CEO and Chief Revenue Scientist
Mike is the CEO and Chief Revenue Scientist at Square 2. He is passionate about helping people turn their ordinary businesses into businesses people talk about. For more than 25 years, Mike has been working hand-in-hand with CEOs and marketing and sales executives to help them create strategic revenue growth plans, compelling marketing strategies and remarkable sales processes that shorten the sales cycle and increase close rates.