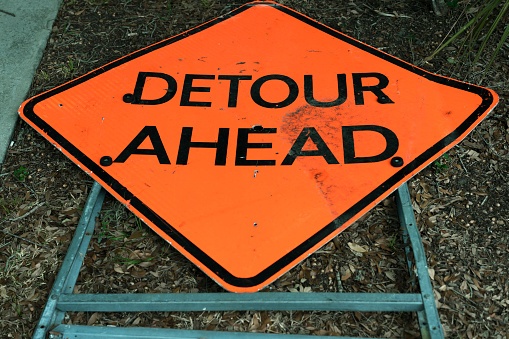 Account-Based Marketing Without Disruptive, Compelling And Emotional Stories Is Just Spam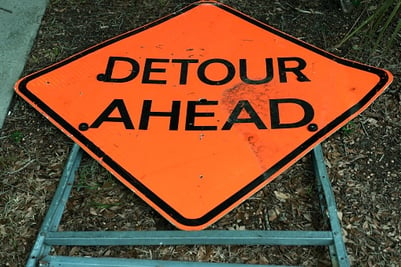 Account-based marketing (ABM) is one of the hotter new approaches to marketing today, especially for bigger companies with bigger sales teams seeking sales and marketing alignment. It's a great approach and produces very compelling results — when you do it correctly.
However, doing it correctly requires expertise, investment, strategy and well-thought-out execution playbooks. It's a little like herding cats, and without a marketing strategy, you'll be spending a lot of time and money without seeing much in terms of results and revenue.
You don't have to look any further than your own LinkedIn Inbox to see where the breakdown is occurring. In one day, I received 15 requests to connect, 15 unsolicited emails and 15 thinly veiled attempts to sell me services or introduce me to software. Ladies and gentlemen, it's not working. I recently stopped accepting connection requests because of it. If I don't know you, we're not connecting.
Now what? Where do you take account-based marketing if you can't connect with your targeted contacts?
Here are a few ABM strategies to help you improve your ability to connect with your contacts, drive helpful conversations and move prospects into your funnel with intent to turn them into new customers and revenue.
Disrupt: Why Do I Need To Pay Attention?
Account-based marketing is about reaching out to people who are not yet working on an active buyer journey. They're satisfied with their current situation, or perhaps they might not be aware that solutions exist to solve their challenges. Regardless, your first move is to disrupt their status quo. What's going on that they are NOT aware of? What is the risk of not taking action? If they continue to do nothing, what could be the outcome?
If the disruption is strong, you'll get their attention. But attention is lost as quickly as it's gained. Attention is not the end game; the end game is for them to act. You want to disrupt their status quo so aggressively that they engage with you and your company. You have to offer them something of value (typically, education) to mitigate any risks associated with the disruption. Here's an example:
The Wall Street Journal reported in May that the average CMO tenure among consumer brands fell to 42 months, down six months in two years. We recently published a new whitepaper titled "How CMOs Drive Business Results And Value To Produce High-Trajectory Careers." Click here to download it. Hope you enjoy the insights.
Disruptive, educational, insightful, emotional and with a value-oriented offer to drive conversion. Isn't that better than what you typically see in your inbox?
Emotion: Why Should I Care?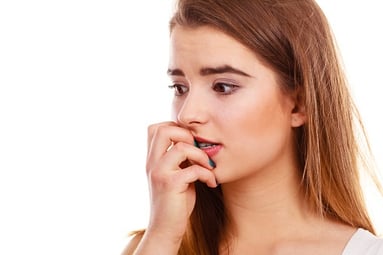 People make purchase decisions emotionally first and then rationalize those decisions as a secondary exercise. From an article in CIOReview.com, "neuroscientists proved that decisions are made by the prefrontal cortex that manages emotions. To convey a message, one needs to address a person's emotions. How? By telling a story. Storytelling calls on imagination and emotions." What this means to you is that your products or services are not the key. The experience your prospects could have with your products or services is the key, and you should tell that story.
Using the example from earlier, if I'm a CMO, I might be at risk for being fired. More people like me are getting fired more quickly. If there's something I can do to help avoid getting fired, that seems like information I'd be interested in. Better yet, if there's something I can do to be even more successful, that also seems like valuable information for me.
The fear of possibly losing your job produces powerful emotions. The same holds true with missing out on key tactics that others in your field are executing. These are emotional, compelling messages that get people to act.
Compel: What Can You Do For Me?
Do you like when someone tells you about a problem but doesn't come armed with a solution? How valuable would you be as a company if you didn't have solutions to your prospects' challenges? I know, it's an obviously silly question, but you should see the point.
As marketers and sales pros, you should provide answers, solutions, options and recommendations to your prospects. You must offer them advice, guidance and information that helps them avoid the risks you so astutely identified and then introduced to them. If you help them, they will be more engaged. If you try to sell to them, they will completely disengage.
If you attempt to help them too aggressively too early in the relationship, it's a little like asking your partner to marry you after the first date. They might get scared off. However, having a second date is definitely on the table. Start with information, like we did in the example. Start with asking simply for their email address. Let's get to know each other first. Let me earn your trust and attention by moving this along at your pace, not mine. Let me show you that I won't be hounding you for a meeting until you ask for a meeting.
This is where a playbook and sequences for messaging and offers come in very handy. By building these out in advance, you deploy them, test them and make adjustments based on real-time data and field force feedback. It might take a few weeks to get these refined and final, but the input and adjustments are crucial to creating a scalable, repeatable, predictable and results-producing effort.
Execute: Create A Purposeful Conversation That Drives To A Sale
I hope you see that there's a science to sales and marketing. I understand that the goal is not to have conversations with prospects. You want them to convert to customers and to help drive your revenue goals, but if you don't take prospects through a buyer journey, if you don't map that journey and fill it with smart, educational content, and if you don't arm your salespeople with the right messages for the right prospects at the right time, then you'll just be doing "random acts of marketing or sales" and you'll end up with the same anemic results everyone else is seeing.
Marketing and sales is a people-to-people exercise. It's not one business trying to get another business to do something. It's one person trying to help another person to act on what's right for them and their company at that moment in time. Google calls it the Zero Moment of Truth (or ZMOT); check out this fantastic video.
All of your marketing and sales tactics need to collectively contribute to making your prospects feel something. They need to feel safe, they need to feel like the time to act is now, and they need feel emotionally connected to you, your company and your products or services. Yes, this is an extremely complicated and complex effort. No one marketing or sales tactic will carry the day. No secret weapon, recipe or magic tactic exists. Linking all of your marketing tactics and sales outreach tactics helps to produce an experience that supports your prospects' buyer journey.
Your ABM execution is filled with places where you can blow it. One bad email, one weak connect request, one poorly crafted private tweet and the rest is history. Give your prospects the experience they deserve. Your company has something interesting to say and, more importantly, you have the products and services to help them. Let's get the word out and let's engage your prospects in a remarkable conversation with your company.
Square 2 Marketing – Innovating Marketing And Sales To Match Today's Buyer Behavior!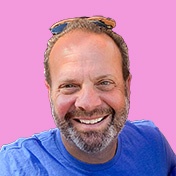 Mike Lieberman, CEO and Chief Revenue Scientist
Mike is the CEO and Chief Revenue Scientist at Square 2. He is passionate about helping people turn their ordinary businesses into businesses people talk about. For more than 25 years, Mike has been working hand-in-hand with CEOs and marketing and sales executives to help them create strategic revenue growth plans, compelling marketing strategies and remarkable sales processes that shorten the sales cycle and increase close rates.