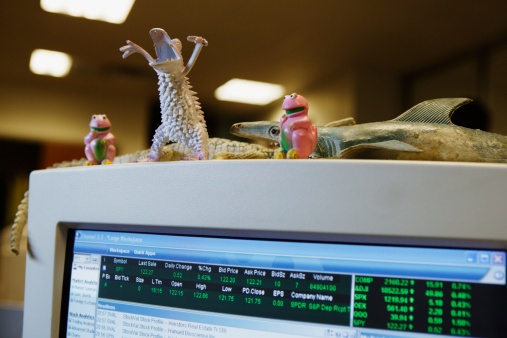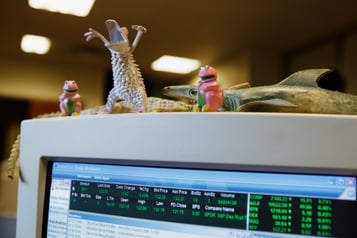 Last weekend, the dinosaurs of Jurassic World overtook movie theaters and set global box office records. Clearly, the general public still has a taste for dinosaurs.
This love of the ancient does not extend to websites, though. When it comes to your business' site experience, the public wants clean, modern and responsive designs.
Unfortunately, too many business owners continue to resist spending the time and money to upgrade their website to a responsive design that makes them accessible for mobile search.
A key aspect of inbound marketing strategy is optimizing your website so that it's easily found through Google search results. So, just as cloned dinosaurs threaten the long-term survival of the human race, business owners' resistance to mobile optimization threatens the long-term financial health of their company.
If you're still on the fence about upgrading your B2B website to make it more friendly to mobile users, here are three reasons why you need to make the change now.
#1. Mobilegeddon Is The New Search World Order
On April 21 of this year, Google unleashed its "mobile-friendly update," or what Internet commenters quickly dubbed Mobilegeddon. For businesses still waiting to upgrade their websites to a responsive design, this update was anything but friendly.
In short, Mobilegeddon means that websites that are not optimized for mobile search are not going to appear in Google search results conducted on a mobile device. Even if a website was formerly the number-one result for a certain keyword, it simply won't show up in search engine results pages if it doesn't adapt to be more mobile-friendly.
#2. More Users Than Ever Are Conducting Mobile Searches
Between June and November of last year, 48% of Google searches were conducted on a mobile device. But, as we mentioned, if your business's website is not easily viewable on a mobile device, it won't show up in search results, no matter how relevant the search is to your business.
Additionally, millennials use mobile devices more than any other demographic, and by 2030, this generation is going to make up 75% of the workforce. Based on this information, the percentage of Google searches for business purposes is likely to continue growing exponentially.
#3. Your Site Looks Bad And Functions Terribly On Mobile Devices
Even if your dated website could still be found in Google search results, mobile users would be so frustrated by its look and functionality that they'd simply click away. Have you looked at your website on a mobile phone recently? Is it easy to read and navigate? If you didn't work for your business, would you have the patience required to zoom in and out on the text and fill out the required forms?
If you answered no to any of these questions, you need to look into optimizing your website for mobile search and usage as soon as possible. Thankfully, some content optimization systems, like HubSpot's, automatically implement your site with a responsive design. They are ready, like fearless dinosaur hunters, to save the day.
Start Today Tip – Conduct an informal mobile audit of your business's website. Ask your younger employees and your customers to access your site from a mobile device. Then, solicit their honest feedback. This audit should serve as a starting point when evaluating your mobile needs. Keep in mind, though, that neither your employees nor your current customers are an accurate sample of how potential visitors you've yet to convert would experience your site. You're likely missing out on prospects who are simply unable to find your website. Whatever challenges turn up in your mobile audit are compounded for people who have yet to find your business in search results.
Square 2 Marketing- Leading The Reality Marketing, Inbound Marketing And Inbound Sales Revolutions!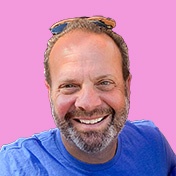 Mike Lieberman, CEO and Chief Revenue Scientist
Mike is the CEO and Chief Revenue Scientist at Square 2. He is passionate about helping people turn their ordinary businesses into businesses people talk about. For more than 25 years, Mike has been working hand-in-hand with CEOs and marketing and sales executives to help them create strategic revenue growth plans, compelling marketing strategies and remarkable sales processes that shorten the sales cycle and increase close rates.