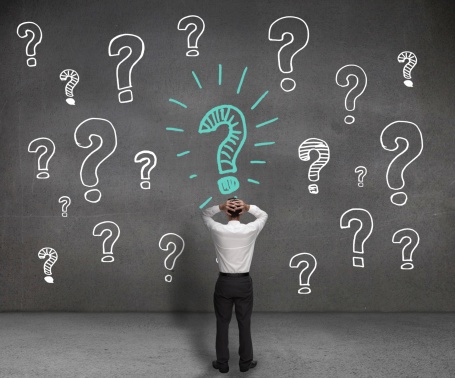 Do You Have The Right CRM For Your Company?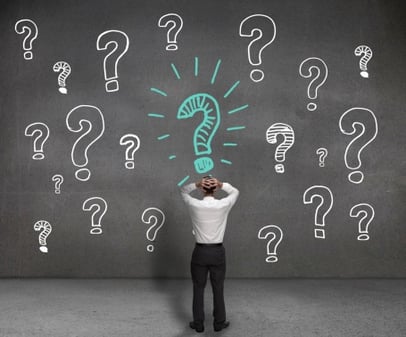 Yes, a lot of companies have their CRM (customer relationship management) software selected, installed and active. If that's you, this article might be less interesting. If you're not in love with your CRM, you've decided to switch CRM systems or you've decided to purchase your first CRM system, then we're going to help you make the right choice for your company.
Getting started with a CRM can be confusing. A lot of great options exist on the market today, and the secret lies in understanding your requirements. Before you even start looking at sales technology products, features and benefits, you should have a list of must-have features, nice-to-have features and any additional bells and whistles you learn about along the way.
Software never fixes issues with process. If your sales process is inconsistent, poorly thought out or incomplete, putting software on top of it won't correct any of those challenges. Instead, try to correct issues and challenges in your sales team first, and then add the software on top of those fixes to accelerate results and continue to drive improvements and efficiencies.
To start with the comparisons, here's a helpful infographic from Capterra, a company that helps collect and share comparison information on a variety of software tools.
Salesforce.com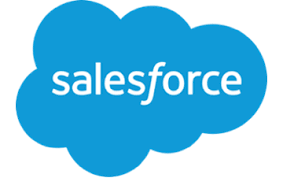 This is the undisputed leader in the CRM space. Salesforce.com has been providing SaaS-based CRM solutions to clients since 1999. That's almost 20 years of industry experience, and the product shows it. The product now being referred to as Sales Cloud offers real-time customer information, activity, insights, dashboards and reports. Salesforce also offers thousands of business apps through its open-source API structure that allows an entire ecosystem of external apps to plug into Sales Cloud.
The one major objection we hear most from our clients is that while this software has extensive capabilities, small and mid-sized businesses almost never take full advantage of all the features. This sometimes contributes to clients feeling like they're paying for features they'll never use and don't need. While it's customizable, some clients aren't interested in or able to take full advantage of that capability.
It's a highly reviewed product with excellent scores, so for those people who are going to put the time and energy into fully customizing it, leveraging all of the features and integrating it completely into your sales process, you can't go wrong with Salesforce.com.
Zoho

This product is easy to use and fills a gap in the small business space. Companies with simple CRM requirements and limited budgets might want to consider this product.
Yes, it automates a lot of the sales-related tasks it does in a simple and straightforward way. If that works for you, it's great, but it's not so great if you want to do something out of the ordinary or uniquely specific to your business. As an example, one of the common complaints is an inability to customize certain fields.
While the product does boast marketing automation, be careful not to compare its marketing automation to the features that come from companies like HubSpot. Yes, you can send emails and schedule sales follow-up messages, but SEO, conversion rate optimization and content marketing are handled much better in the more robust marketing automation products.
The price point makes this a solid contender for small businesses with limited budgets and limited CRM feature requirements. It's a great starter program if you're OK moving onto more robust systems as your company grows.
Act!
This is another option if you're at the low end of the spectrum. Companies with basic requirements could consider Act. It's a direct competitor to Zoho both from a price point perspective and a feature perspective, although Zoho appears to have a more robust set of CRM features. Act looks more like a quote and contact manager as opposed to a comprehensive CRM system.
Infusionsoft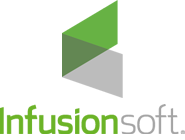 This is a more recent addition to the CRM space. I included Infusionsoft because it fills a gap; it's above Act and Zoho but below Salesforce.com. The price point is higher since Infusionsoft includes a more robust set of marketing automation tools in its product, and its CRM feature set provides bigger businesses with a more complete set of tools.
When you look at feedback and user reviews, there appears to be a theme around ease of use and training. Since salespeople primarily use CRM systems, the key to success with any system is the software's ability to be picked up easily, used without a lot of training and avoid a lot of time-consuming busy work. It seems like Infusionsoft earns middle-of-the-road status on this part of the evaluation.
In the Capterra ranking system, Infusionsoft was the weakest of the systems mentioned here.
HubSpot CRM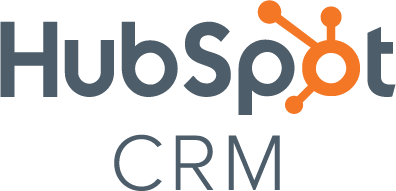 This is best suited for small and medium-sized businesses. Like HubSpot's marketing automation product, this works well right out of the box and includes some fancy features to give sales reps an enjoyable experience. For instance, reps don't need to enter any data out of the box. HubSpot CRM actually pulls data from the internet and populates the records.
While HubSpot offers a free product, the upgraded versions provide some helpful features, such as call recording, email open and notifications, setting ongoing email workflows to nurture deals, and the ability to get alerted when prospects are on your website plus notification of the pages they're visiting.
Couple this with HubSpot's marketing automation system and you get a comprehensive set of tools to help you attract leads, engage leads, turn leads into sales opportunities and then convert those into new customers.
You can't run a business without a CRM system. It's just too hard to be responsive to your prospects, to manage all of their information, to deliver a personal experience and to keep track of every interaction along that buyer journey. Any size business with respectable leadership should be using, buying or strongly considering a CRM for their company. It's no longer optional.
When it comes to selecting the right CRM for your business, don't look at price first. Instead, think about this as an investment in efficiency for your sales team. You should be able to do more with the same team you have now. Think about it as a tool to help you close more new customers. The software should empower your team to provide a higher level of service and a better experience while your prospects are working with your sales team.
Consider using a team of technology experts to help you understand your requirements, and review any competitive products to make sure you're selecting, purchasing, configuring and implementing the product that's going to produce the desired business results. The goal is not to buy software but to shorten the sales cycle, increase your close rate and drive up average revenue per new customer.
Finally, think about it as an analytical tool that will help you see where your sales process is running into trouble and allow you to more scientifically attack that issue to shorten your sales cycle, improve your close rate and drive up your average revenue per new client. In the end, no matter what your subscription cost, you should see improvements in top-line revenue.
Square 2 Marketing – Innovating Marketing And Sales To Match Today's Buyer Behavior!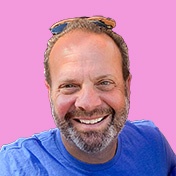 Mike Lieberman, CEO and Chief Revenue Scientist
Mike is the CEO and Chief Revenue Scientist at Square 2. He is passionate about helping people turn their ordinary businesses into businesses people talk about. For more than 25 years, Mike has been working hand-in-hand with CEOs and marketing and sales executives to help them create strategic revenue growth plans, compelling marketing strategies and remarkable sales processes that shorten the sales cycle and increase close rates.