The Challenge:
Ramp Up Resources To Enable Growth
An MSSP focused on providing security and compliance solutions for defense contractors, Peerless Tech Solutions saw a growth opportunity in the Cybersecurity Maturity Model Certification (CMMC). Within months, every DoD contractor would need to be CMMC certified or risk losing valuable contracts.
Peerless had the expertise to guide contractors to certification. However, their marketing team lacked the resources to quickly create strategy and assets to attract and nurture prospects in the short time before CMMC was implemented.
The Strategy:
Be Seen As The Experts
Because CMMC was new, there wasn't much original or engaging content on the topic. Of the competitors shifting to CMMC, few had developed messaging around it. We aimed to fill a void in the market by positioning Peerless as CMMC experts.
In addition to developing differentiated CMMC-focused messaging, we set out to create a trove of engaging content that would establish Peerless as thought leaders and highlight their ability to provide contractors with an advantage via early certification.
The Work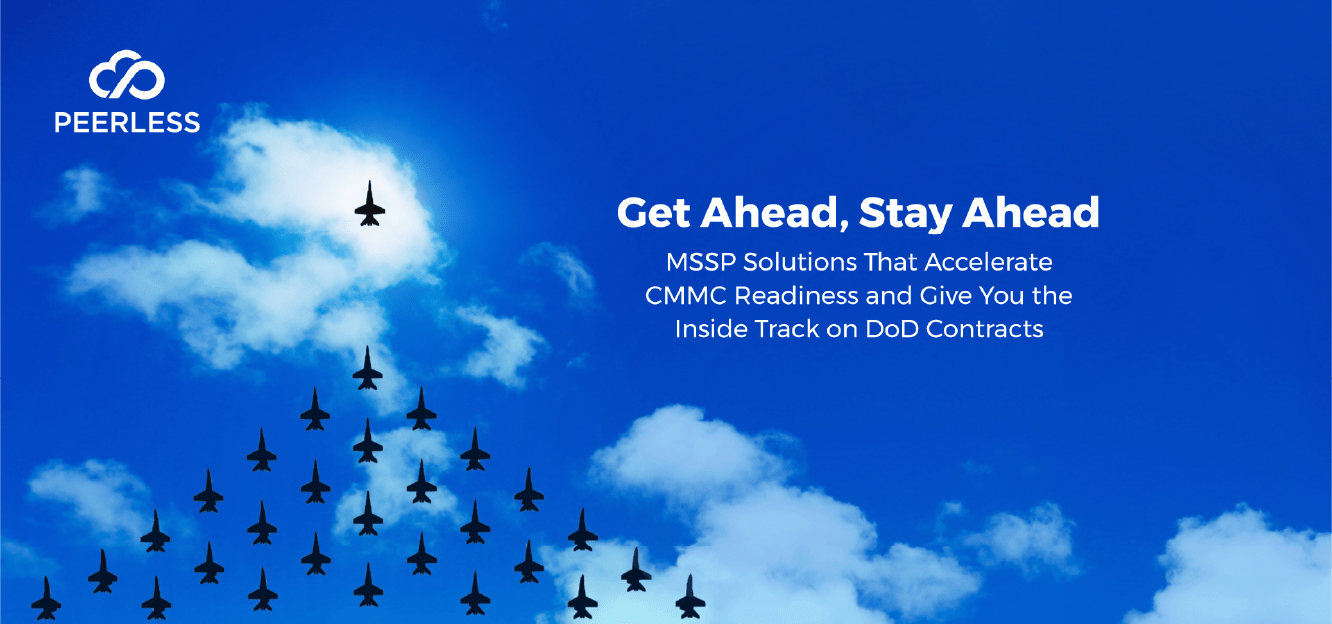 In just one month, Peerless was positioned to take advantage of the forthcoming CMMC mandate. Leveraging Square 2 as an extension of their team, they were able to quickly scale their efforts and turn around several months of high-quality work in 30 days.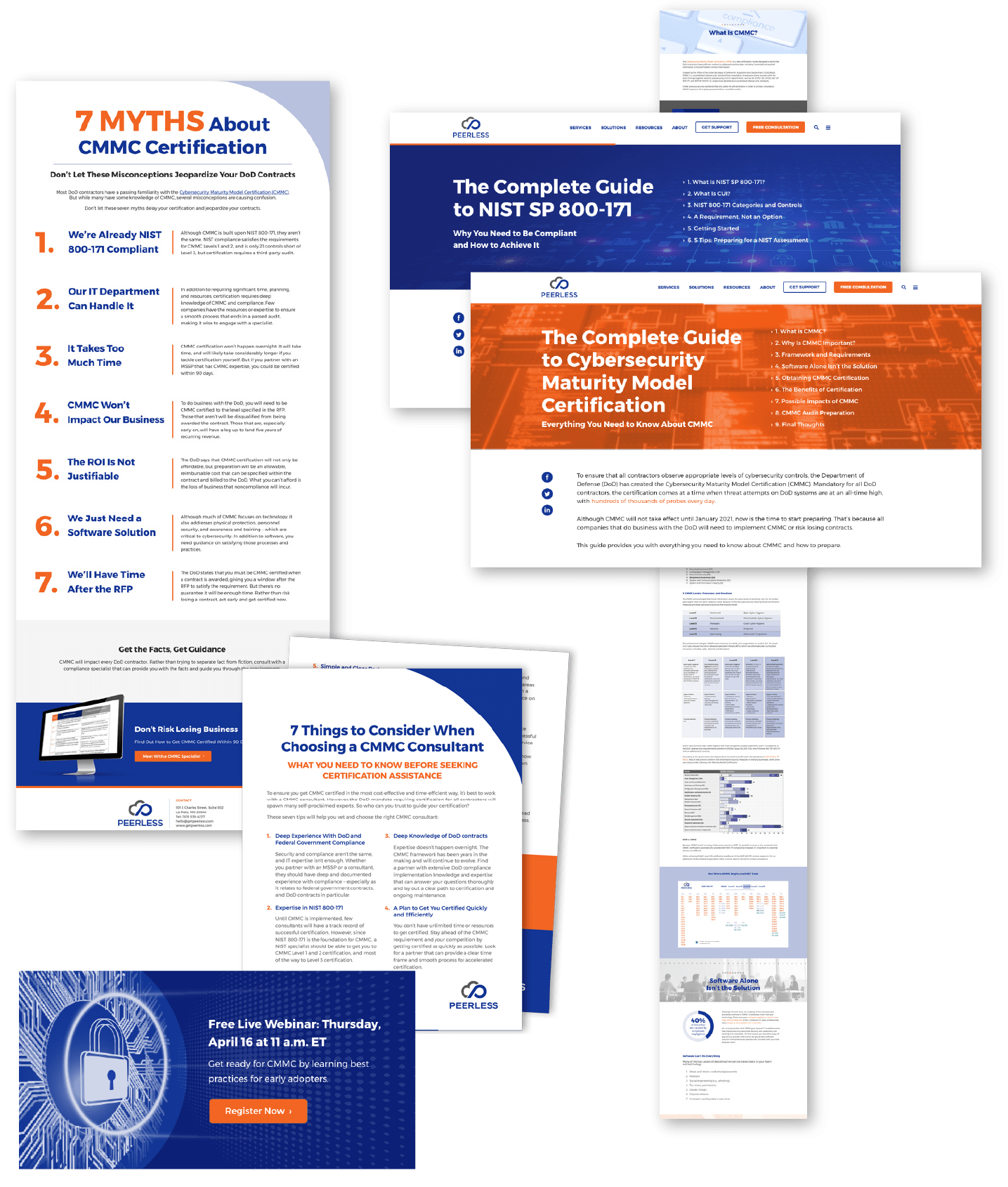 The Results
Using a team dedicated exclusively to Peerless, in just 30 days we were able to produce:
2 pillar pages
3 CMMC-focused messaging options
3 evergreen messaging options
1 fully-implemented webinar strategy
1 e-book
1 designed case study
3 designed tip sheets
2 infographics
6 designed CTAs
2 landing pages
2 long-form blog posts
New keyword research
SEO and competitor audits
A content strategy
An interactive pricing page
A paid social media campaign
A demand generation strategy
Branded templates for landing pages and emails
What The Client Said
Working with Square 2 has been a dream. The team is knowledgeable, communicative and punctual. I never felt sidelined or wanting, and the end results have been exactly what I was hoping for. Working together, we were able to accomplish more in one month than I was able to produce in six."