The Challenge:
A Memorable And Meaningful Message
Every city is unique. Nearly every locale can lay claim to something that makes it a desirable destination. And that was the problem: Amarillo was unique, just like everyone else. To find itself atop a site selector's list, Amarillo needed to be memorable.
But to attract businesses, the Amarillo Economic Development Corporation (EDC) needed to do more than stand out. They had to appeal to a variety of industries – from manufacturing and biotech to aerospace – and address the primary pain of executives and site selectors. That pain: Every city makes big promises, but few come through with real incentives.
The Strategy:
A Big, Bold And Nuanced Message
In developing a brand for Amarillo it was critical to strike a balance between the city's identity, the personas' pains and the benefits being offered. Ideally, we wanted to synthesize these separate components into a single message.
The messaging, All Business, No Bull, superimposed over the image of a longhorn, was undeniably bold and memorable. But what made it truly effective was that it worked on multiple levels.
The Work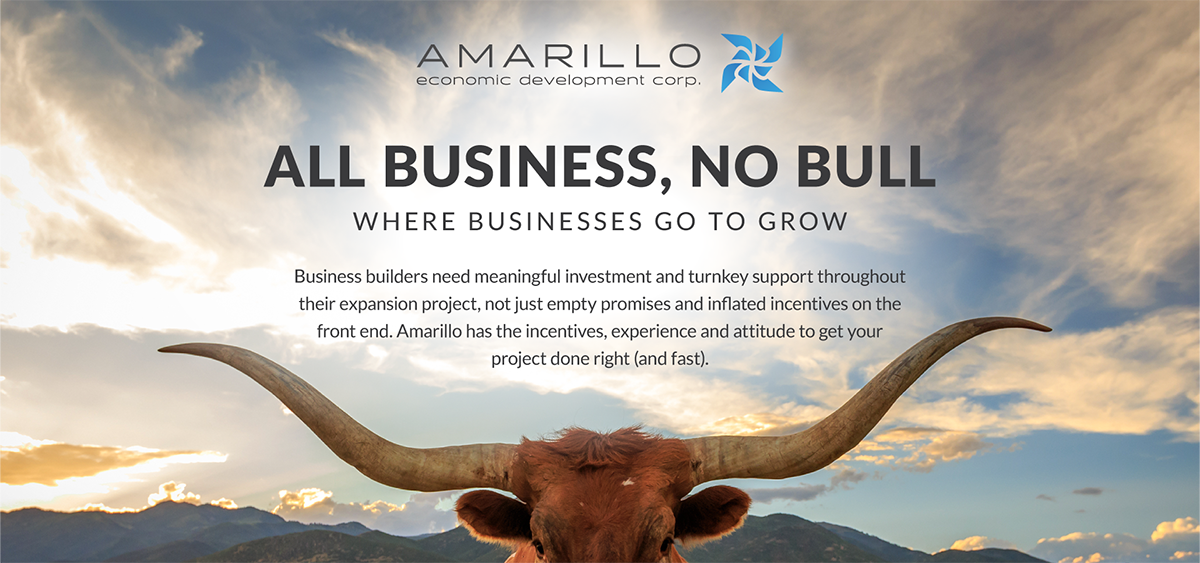 Quintessentially Texas, it captured the essence and attitude of Amarillo – direct and to the point, with a plainspoken charm.
Persona-centric, it addressed their ideal personas' desire to work with cities that are serious about the success of their businesses.
Specific yet inclusive, it spoke directly to all of the industries the EDC wanted to target without being so general that it lost meaning.
Embraced by the EDC and key stakeholders within the city, the new branding has become the driving force of Amarillo's business development efforts. The message has served as the foundation for critical ABM and demand gen campaigns and been used for key trade shows and industry events.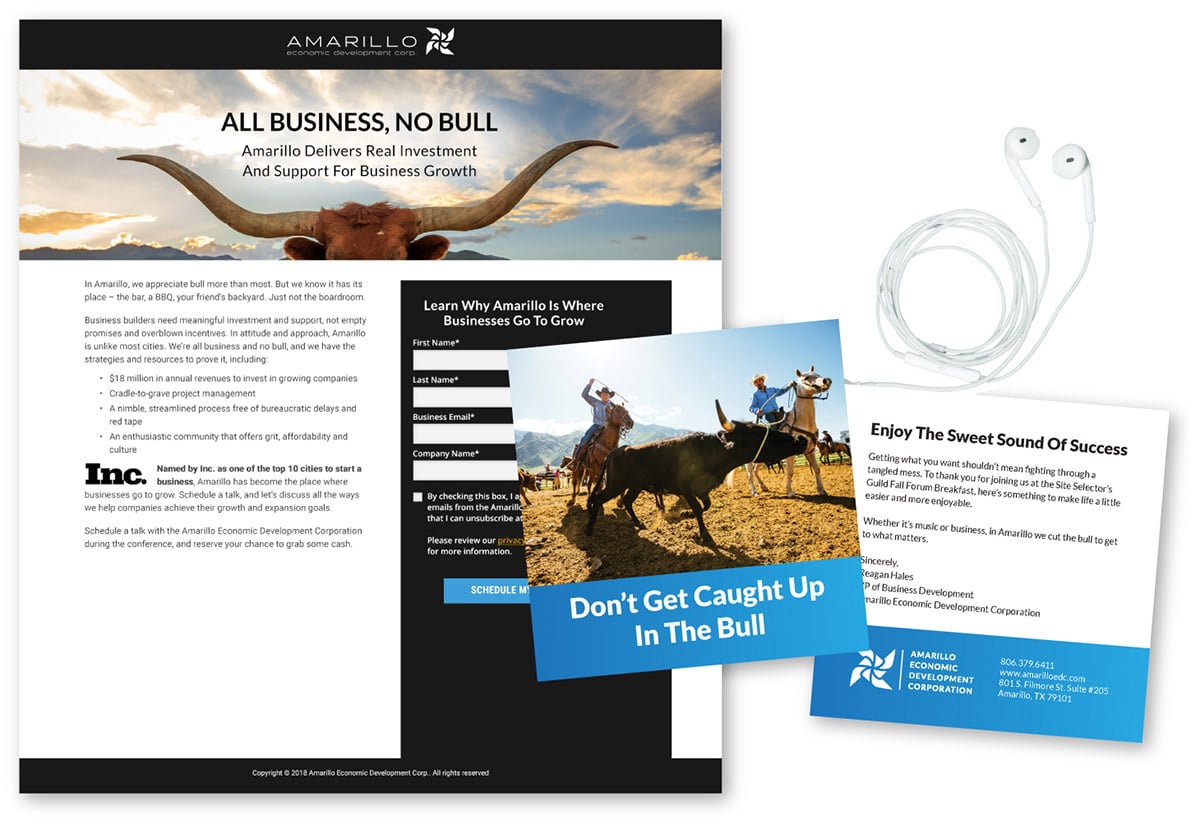 The Results
3x
Nearly tripled project rate in the 12 months after launching campaigns
20%-40%
open and click‑through rates, a range never seen before
Record response rate on direct mail initiative
What The Client Said
The Square 2 staff helped us develop an email and direct mail campaign that almost immediately led to increased engagement. Within days of distributing our direct mail pieces, we were receiving calls and emails from across the U.S. commenting on the originality of our materials. Previous campaigns we developed on our own never realized that kind of response rate."