New Leads Are the Lifeblood of Your Business
Learn how to keep them flowing with this in-depth guide.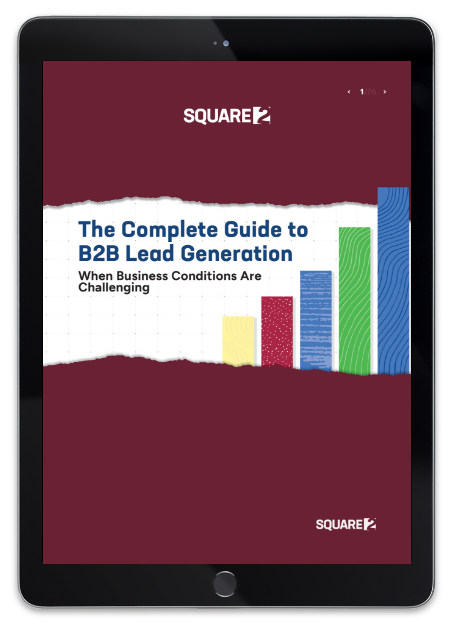 Strategy Beats Execution Every Time
Having a predictable, repeatable and scalable lead generation machine helps your company thrive no matter what's going on outside your doors. But with so much uncertainty, it's easy to be swayed into considering short-term and often expensive marketing gimmicks.
The problem is lack of strategy and hit-or-miss marketing tactics don't deliver. To succeed in today's environment, your company must build trust with buyers.
The Complete Guide to B2B Lead Generation shows you how to:
Build an effective strategy
Execute the right tactics
Leverage data and analytics
Systematize all aspects of revenue generation
All four pillars are key to generating more high-quality leads and hitting your revenue goals every month. Download the guide now to start embracing the dynamic nature of today's buyer journey.