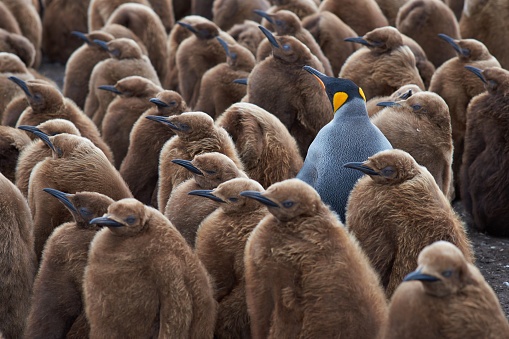 Inbound Marketing, Marketing Automation, Demand Generation And Lead Nurturing Engagements Are Still Hot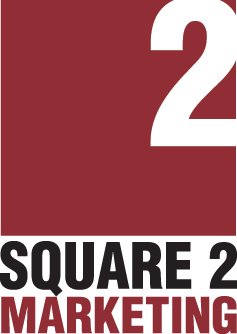 It's rare that we feature our own successes in the blog. However, the pace of change is quickly accelerating in the marketing and sales area, and it makes sense to share what companies are hiring us to help them with. Their thinking might be important to you as you assess your company's need to drive your own revenue growth.
This article features four different clients, with four different types of requirements, and explains how we're helping them meet those requirements along with the thought process those organizations went through to assess their needs and come up with their game plans.
The key is our three tightly integrated practice areas: inbound marketing, campaigns and technology. These teams make up the foundation of a unique solutions-oriented service configuration that is quick to respond, faster to deploy and impacts our clients' results at the speed of today's business.
Inbound Marketing Focused On Product-Specific Lead Generation And Revenue Acceleration
Education Management Solutions (EMS): This company is an industry pioneer in simulation-based solutions for healthcare training environments, ranging from clinical simulation management software and hardware to counselor education, case authoring and interactive computer-based training tools.
In conjunction with EMS staff, Square 2 Marketing is working on creating a new inbound sales channel for SIMULATIONiQ IPE that follow the buyer's journey from awareness to purchase. We'll work collaboratively with the EMS product management and marketing team to develop the demand generation, messaging, tools, campaign, metrics and processes to deliver a high-performing inbound marketing program for SIMULATIONiQ IPE.
We're committed to results and our focus is on EMS' business results. Through our discussions, we're committing to the following quantifiable goals:
Create an IPE pipeline of new/potential customer opportunities that can be advanced through inbound marketing campaigns
Delivery of qualified leads
Increase the conversion rate on MQLs to sales opportunities to actual new customers and revenue
Contribute to EMS

'

attainment of an annual revenue goal by adding this new inbound marketing channel and sales of their new product
EMS' vision is that by the end of the summer, the inbound marketing program is up, running, stable and optimized enough for the EMS team to take management and ongoing optimization of the effort in-house.
EMS was looking for an experienced inbound marketing agency to help with its initial inbound experience. After an extensive search, the EMS marketing team felt that Square 2 Marketing listened to its requirements, crafted the most personalized set of recommendations and created an engagement that fit its requirements to a tee. The EMS team members also appreciated the focus on metrics and our track record of producing quantifiable gains for other clients they spoke with.
Inbound Marketing Strategy, Build And Optimization
Dental & Medical Counsel (DMC): This firm has found a better way to deliver legal advice, enabling entrepreneurial dentists, veterinarians, optometrists and physicians to achieve their personal and business goals as they create massive wealth through smart strategies with the peace of mind in knowing that their practices are compliant with all federal and state laws.
Our work with DMC includes setting up a complete inbound marketing system to drive incremental revenue and new leads for the company. The engagement follows our three-phase approach, starting with strategy and the development of a more remarkable messaging package to help potential clients know exactly what makes DMC special.
HubSpot helps us to create a more strategic deployment of conversion points, offers, CTA buttons, landing pages and an optimized lead nurturing experience to improve conversion rates from current website visitors, improve the quality score and ranking for existing pages, and drive up site visitors, conversion rates and leads generated.
We'll also look at website improvements, provide ways to optimize DMC's existing Google AdWords program, complete a full review of its current content library, offer recommendations for new content offers and optimize its current content offers. Finally, we'll benchmark its current marketing performance, create an on-ramp for improved performance metrics, and then set goals for overall program performance and the appropriate timeline for those improvements.
The DMC team looked at a variety of inbound marketing agencies and ultimately was comfortable that Square 2 Marketing had the most extensive set of experiences and the most detailed set of recommendations. They were also impressed with the team of people they met during the sales process.
Marketo Implementation, Configuration And Optimization
Xactly: This company is changing the world of incentive compensation by providing enterprise-class, cloud-based incentive compensation solutions for employee and sales performance management. It addresses a critical business need: to incentivize employees and align their behaviors with company goals.
Our work with Xactly includes Marketo support through our technology practice. We'll be helping Xactly set up and optimize a set of email campaigns, including building a landing page, testing it and providing ongoing optimization.
Xactly also has a set of Marketo and Salesforce.com updates and upgrades that we'll be working on, including form updates, lead flow reviews, lead scoring updates, nurture campaign builds and campaign reporting deliverables. Our technology practice has also been engaged to deliver best practices around Xactly's Marketo implementation, including folder structure, list uploads, data quality procedures and ongoing project management.
The Xactly marketing team was looking for a proven technology expert that has people, processes and project experience with Marketo. Xactly wanted to see a team that could deploy quickly, prioritize the upgrades that will drive the biggest lift in performance, and at the same time train its team to understand best practices and be able to provide those enhancements internally.
Demand Generation And Lead Nurturing Campaigns
GuideSpark: By empowering companies to connect and inspire employees through GuideSpark's innovative technology, interactive content and unique expertise, companies are now able to effectively share critical information with their employees to increase productivity, job satisfaction and retention.
The GuideSpark team is working closely with our campaign practice to launch a webinar and engagement program, including a series of detailed lead nurturing campaigns to improve the effectiveness of its funnel output post-webinar. We'll also be helping the team improve the overall execution of its webinar series and training the team on executing webinars and lead nurturing using Marketo.
Other campaign work included in this engagement involves development and enhancements to its lead scoring model, the creation of testing scenarios based on qualification criteria and then the deployment of the new scoring model in Marketo. The campaign practice team is also providing recommendations around GuideSpark's current content assets and then mapping that content to the buyer journey.
Finally, we'll provide GuideSpark with the appropriate key performance indicators (KPIs) to benchmark its current performance, provide performance improvement expectations and then track our progress toward those measurable goals.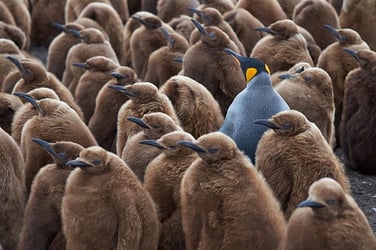 It takes a unique agency to couple an understanding of marketing automation tools like Marketo with campaign best practices for lead nurturing, lead scoring and content mapping to the buyer journey. GuideSpark worked with Square 2 Marketing in the past and came back for this additional work because we deliver.
You can tell from these four stories that client requirements, project needs and business goals change dramatically from company to company. Agencies that have a diverse set of skills, experiences and resources offer clients the ultimate in responsiveness and delivery options, and they should be capable of producing business results in short order.
As you assess your own marketing, sales and business strategy needs, look for an agency with the background, skill sets, experiences, internal processes and team configuration to help you across your entire revenue generation platform.
Square 2 Marketing – Innovating Marketing And Sales To Match Today's Buyer Behavior!