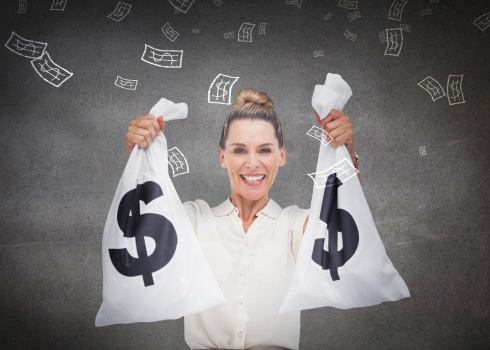 The Secret To Scalable, Predictable And Repeatable Revenue Generation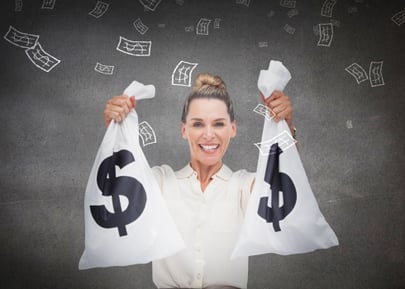 Who says, "We have enough new clients and we're far over our revenue goals, so let's take the rest of the week off"? Almost no one. That's because most companies are working harder and not smarter to hit their revenue goals. Worse yet, most companies take a "we hope this works" approach to revenue, not a scientific approach.
If you want scalable, predictable and repeatable revenue generation, you need to throw out the old playbook and embrace the new playbook, one that focuses on the list of action items below and uses data to create a much more insightful approach to sales as well as top-line revenue generation strategy and growth.
Here are the 10 little-known secret ideas our revenue generation agency uncovered, deployed and used successfully to drive revenue growth for clients.
1) Sales And Marketing Alignment
One of the biggest impediments to driving revenue is sales and marketing working in silos. Historically, these two departments have been at each other's throats. It's time for that to change. You can direct these two teams to work together, or you can push them together by giving them a single executive leader, providing a single metrics-based target and having them co-locate in the same space.
Want to take this to the next level? Consider putting cross-functional sales and marketing team members on a set of revenue-generating tactics. I know salespeople have to sell, but they also have access to a huge collection of data points from the field. This input can be invaluable, help marketing drive a better-quality lead and enable marketing to support the sales effort with a better set of tools to help sales close more new customers faster.
2) Strategy Before Tactics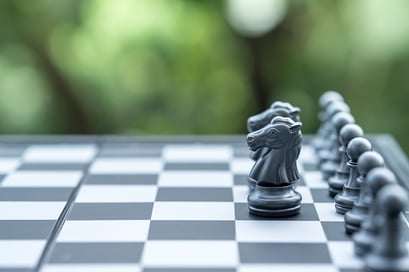 Marketing and sales strategy include a specific set of activities that cannot be skipped. While you might have spent time detailing your target prospect personas, that is not a complete strategy effort.
If you can't send me a documented sales process on paper and in a flow chart format, then you don't have a complete sales strategy.
On the marketing side, you need more than a persona or two. You need compelling emotional messages that directly relate to the pains and challenges facing your prospects. In many industries, these messages need to be highly disruptive to move prospects off their status quo and get them thinking about your solutions.
You need differentiation compared to every single competitor, including substitute solutions and do-nothing options. You need stories that marketing and sales can use to help your prospects understand what you do and how you do it.
On the sales side, you need every single touch point mapped out and strategically planned so that every prospect gets the same experience. More specifically, that experience needs to be so special that your prospects get emotionally connected to your company and they feel safe hiring you. Every email, every meeting, every package, every piece of content and even your vocabulary should be designed with them closing as your goal. At Square 2 Marketing, we have a goal. After our process is over, if the prospect is not saying "We have to hire this company," then we've failed to deliver the kind of experience we're striving to deliver.
3) Using Science, Metrics And Analytics
Revenue generation is a science. This means you must know your numbers up and down the funnel. What is your site-wide conversion rate? What is your conversion rate for leads to sales opportunities? What's the conversion rate for proposals submitted to new clients who sign? You have to know these cold.
Other numbers might include click-through rates on emails used in the sales process. Content being shared with prospects in the sales process also has performance metrics with it. Marketing can be held accountable for delivering a certain amount of prospective revenue to sales each month. These SLAs (service-level agreements) are a new tool for connecting sales and marketing around KPIs. For example, if webinar leads turn into clients 10% of the time and a client is worth $100,000, then every single webinar lead generated is worth $10,000 toward marketing's SLA commitment.
4) Demand Generation And Inbound Marketing Techniques
Without having to explain the arbitrary labels marketing people like to put on their work, demand generation typically refers to the creation of awareness, interest or demand for a particular product, service or company. Inbound marketing typically refers to helping make companies, products or services noticeable when people are searching for them.
Yes, there is a lot of overlap between the two. For example, Google AdWords can be a demand generation and an inbound marketing tactic. The secret we've found to help us create the right configuration of both is to understand expectations. When you need leads quickly and when you need awareness quickly, you need to execute enough demand generation tactics to drive that top-of-the-funnel interest.
When you can wait for prospects to find you, visit your website, convert on the site and then be nurtured over time, inbound marketing suits your approach. In most cases, clients use a blend of both approaches and then execute on that perfect recipe.
5) Creating The Experience
Another reason we downplay the labels associated with types of marketing is that your prospects don't care. They have the buyer journey they're going through, and you need to intimately understand that buyer journey. When you know all the stages of that journey, your goal then shifts to creating the experience that matches the journey perfectly.
Disney teaches a class called "experience mapping," and you want to apply similar techniques. Work to understand each step and each prospect concern along the way, and then create the steps including little wows, content, conversations, multimedia and as many interactions as necessary to get them to know, like and trust you. The more remarkable that experience, the more likely they are to hire you, the higher your close rate and the more clients will spend with your company.
6) Activating Your Current Customers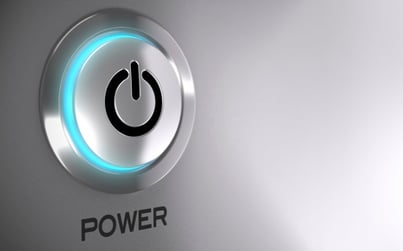 When you get a referral or recommendation from a friend, you value that input much more than anything you read online or anything a salesperson tells you. You know that insight from your friend is authentic. They don't have an agenda and they should have your best interest at heart.
You have a similar asset buried in your current customer base. You need to activate your current customers to help you deliver an even more remarkable experience for your prospects. This type of marketing and sales tool is more important than ever before in helping you to shorten the sales cycle and drive up close rates dramatically.
Imagine a prospect getting an unsolicited email from your customer. Imagine that email says, "You have to hire this company; we did and it was amazing." That prospect is going to feel safe, they're going to feel like they're about to make a strong decision and they're going to move forward with confidence. Mission accomplished. You need an advocacy marketing campaign to deliver this experience.
7) Constant Iteration
Like any good scientist, running experiments comes with a lot of failure. Fail fast and don't be afraid to fail. Failures tell you what not to do again, and in many cases, you learn more from your failures than you do from your successes. Make sure you try a lot of different ideas in both sales and marketing. Set goals, work toward those goals and if you achieve them, that's great, but if you don't, try a different iteration. Keep trying until you get the results you need.
Run a lot of experiments, identifying areas in both sales and marketing where performance is below expectations. Target those areas with upgrade tests or experiments. Focus on areas that offer the biggest impact if you succeed but require the least amount of effort to test the idea. Make iteration a regular part of your culture, and make experimentation an important part of your sales and marketing effort.
8) Using Technology To Make This All Doable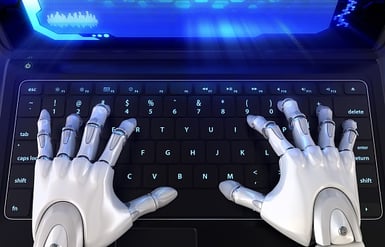 You should be saying to yourself, "This all sounds complicated." It is more complex than ever before. That's why technology solutions like HubSpot, Marketo, Pardot, Salesforce.com, HubSpot CRM, Infusionsoft and other marketing automation/CRM solutions make all of this much easier. You can automate a lot of what we're talking about here, and almost all of the data you need to uncover insights necessary to drive improvements will come from tools like these.
But software is not going to cure your ills. You have to create the necessary systems, processes and methodologies before you start buying, deploying and configuring software. Once you have your marketing and sales strategy locked down, consider how you start leveraging software to help you deliver more efficiently and more consistently.
9) The Rhythms Required To Deliver Revenue
Think about a pro football team with 53 players and a whole host of other coaches or support personnel. To get them on the same page and produce wins, the team has regular practices, playbooks, meetings and film study sessions. The team also applies regular rhythms so that everyone is comfortable and understands expectations. Human beings do better when they have a clear set of expectations and rhythms.
Meet weekly with your entire revenue team, your marketing team and your sales team. Consider doing daily stand-ups with all teams to make sure priorities are aligned and no impediments are blocking their progress. Produce reports regularly, and work on iteration, testing and improvement ideas monthly. Pretty soon, you'll have the rhythms you need to hit your revenue goals, and your team will be working more efficiently.
10) Resources Who Can Help You Do It Faster, Easier And More Effectively
Ever do this before? Think you can do this now? A ton of resources are available to help you execute a more scalable and predictable revenue machine. Some of those resources will help with slices of the entire revenue challenge, while others will help with understanding the full continuum of work across the entire funnel.
Here are some suggestions (it's hardly an exhaustive list): SiriusDecisions, HubSpot, Marketo, Engagio, Salesforce.com, Terminus, EverString, Demand Gen Report, Content Marketing Institute, Accent Technologies, CallidusCloud and Sales Enablement Society.
As you can probably tell, no shortcuts exist to move from a hope-based revenue strategy to a more scientific revenue strategy. Change is hard, especially when you're talking about salespeople and sales activities that might have been part of your operation for years. You're also looking at technology to provide the data, analytics and insights required to iterate quickly and often. Yes, this is going to be challenging.
There are ways to mitigate these risks and allow you to move forward proactively and aggressively with your revenue strategy. One option is to engage with experts who have planned, built and deployed a company-wide program like this. The other option is to bring people into your company who have experience running revenue teams, leveraging technology across sales and marketing, and using data to identify what areas are humming along and what areas are limping along.
Once you start seeing data across your revenue funnel in both marketing and sales, you'll be able to attack those areas that need the most attention. The result will be more leads, more sales opportunities and more new customers. You should also expect to see increased close rates, shorter sales cycles and increases in average revenue per new customer. These business results allow you to not only hit your revenue goals but also far exceed your revenue goals and propel your company on to new heights. Hockey stick revenue growth chart, here we come.
Square 2 Marketing – Innovating Marketing And Sales To Match Today's Buyer Behavior!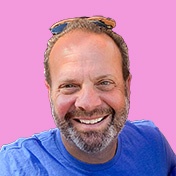 Mike Lieberman, CEO and Chief Revenue Scientist
Mike is the CEO and Chief Revenue Scientist at Square 2. He is passionate about helping people turn their ordinary businesses into businesses people talk about. For more than 25 years, Mike has been working hand-in-hand with CEOs and marketing and sales executives to help them create strategic revenue growth plans, compelling marketing strategies and remarkable sales processes that shorten the sales cycle and increase close rates.