Inbound Marketing Strategies
Delivered Via Hard Or Digital Copies
To survive in today's competitive market with new buyer behavior, you have to think differently about your business and take a bold approach to your sales and marketing strategies.
Traditional sales and marketing tactics are outdated – they don't work in the modern age. You generate leads and grow your business by speaking your prospects' language, offering remarkable solutions to their pains and problems, and helping to guide them to a logical purchase decision.
These inbound marketing books provide you with marketing strategies, best practices and action items to help you guide and connect with your prospects, empowering you to revolutionize your business, separate yourself from your competition and realize your full potential.
Reality Marketing Revolution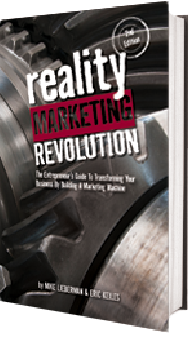 For far too long, business owners, entrepreneurs and marketers have blindly followed the expensive advice of traditional advertising agencies. Outbound marketing tactics like radio spots, billboards and direct mail don't perform like they once did.
To impact revenue, your business needs a Reality Marketing Revolution – a game-changing approach to inbound marketing that differentiates you from your competition and strategically positions you in front of the prospects looking for someone to solve their pains.
Discover the refreshing perspective on marketing strategy and quantifiable tactics that drive leads and maximize your marketing ROI.
Fire Your Sales Team Today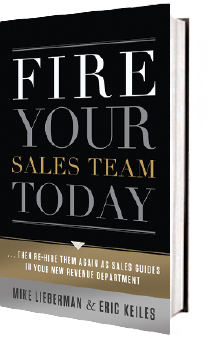 It's time to face reality: The traditional, tired sales process you've been using for years is no longer going to help you grow your business. With commonplace use of the internet, buyer behavior has changed for good.
Until your sales process aligns with new buyer behavior, you will remain in neutral while your competition shifts to drive. Fire Your Sales Team Today outlines the refined approach to sales and marketing strategies that depends on Sales Guides and fills your sales funnel and establishes your company as the obvious choice.
Learn how to merge your sales and marketing departments to create a cohesive Revenue Department, where inbound marketing and inbound sales strategies are unified to maximize lead generation and revenue.