4 TRAITS TO LOOK FOR IN A
HIGHLY EFFECTIVE INBOUND MARKETING AGENCY
8 - 10 Years Inbound Experience
If you want results you need experience, your Agency should have 8 to 10 years practicing Inbound Marketing. Not months or a single year, you want an agency who knows how to achieve inbound results.
Ability To Be Agile
Getting results requires a team who can be agile. Who can respond to your unique needs and prioritize the tactics based on what take the least effort and produces the best results.
In-House Everything
Freelancers are a red flag! Agencies freelance because they don't have the proper expertise or resources to service you. Look for teams who are 100% in-house.
Confident In Their Projections
Inbound is about leads. You want a team that is confident they can deliver the results you need to grow your company.
Speak with an experienced inbound marketing expert to learn what a highly effective inbound agency can do for your business.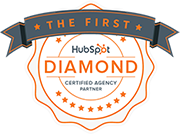 Schedule a lead generation assesment and consultation today.