Free Checklist: Tracking Event Marketing ROI
Learn How To Measure Your Investment In Events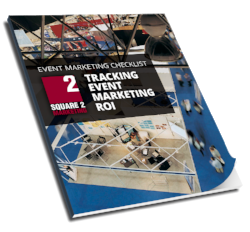 Studies show that up to 50% of business owners and marketing managers do not measure event ROI. Do you know what it takes to start demonstrating ROI?
For starters, you'll need a disciplined approach to your event marketing. Demonstrating ROI begins with tracking lead capture and attribution from events and sponsorship all the way through the sales pipeline to revenue.
Download our free checklist, Tracking Event Marketing ROI, and learn how to:
Configure the fields in your CRM for success
Build a fail-proof strategy to accomplish event goals
Optimize your ability to aggregate event leads
Fill out the form to download this valuable resource now.