Score Your SEO Efforts
With A Free SEO Report Card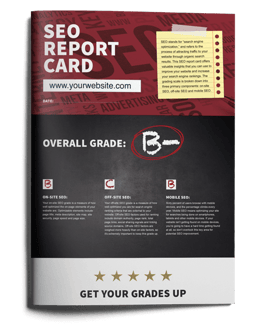 SEO stands for "search engine optimization," and refers to the process of attracting traffic to your website through organic search results. This SEO report card offers valuable insights that you can use to improve your website and increase your search-engine rankings. The grading scale is broken down into three primary components: on-site SEO, off-site SEO and mobile SEO.
Request your SEO report card to get graded on:
Overall SEO effectiveness

On-site SEO

Off-site SEO

Mobile SEO
Our team of inbound marketing and SEO experts will grade your website and send you a completed SEO report card within two (2) business days. Fill out the form on this page to request your free report card.