10 Sales Process Improvements You Need To Make Today

Close More Deals Tomorrow With These Upgrades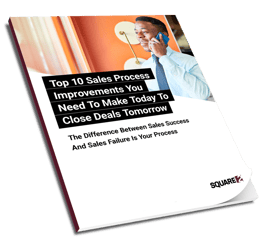 The difference between sales success and failure often comes down to your process. In fact, we recently polled 20 of our newest clients, and 75% said they selected us because of our sales process and the people they met during the sales process.
Take the first step toward providing a more remarkable experience for your prospects by downloading Top 10 Sales Process Improvements You Need To Make Today To Close Deals Tomorrow.
This free tip sheet will teach you how to:
Shorten your sales cycle and close deals faster
Track key metrics so you start generating more revenue
Build experiences that create emotional bonds with prospects
Complete the form on this page to download this informative guide now.