Harness The Revenue Power Of Customer Advocacy Marketing

Download The Infographic Now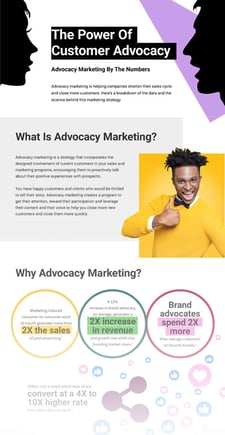 Any company can toot its own horn, and most do. But it's far more powerful, persuasive and effective when your customers do it for you.
Download our infographic, The Power Of Customer Advocacy, for a by-the-numbers look at how to drive revenue with customer advocacy marketing. You'll see how:
Customer advocacy marketing shortens the sales cycle and closes more customers
Advocacy outperforms other marketing initiatives
Customers also benefit from advocacy programs
Complete the form on this page to download the infographic now.