How To Build A Highly Efficient Sales Structure
Use This InfoGuide To Drive Sustainable Growth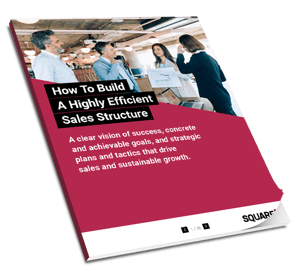 Building a highly efficient sales structure is a complex but essential effort. Such a structure leads to more sales and more customers and has a continuously positive effect on your company's bottom line.
Without a solid sales structure in place, the opposite is true. Confusion reigns. Dissatisfaction runs rampant. Goals and quotas are harder to set and meet. Results are more difficult to measure.
Set up your organization for success. Download our educational InfoGuide How To Build A Highly Efficient Sales Structure and find out how to:
Develop a clear vision that serves as your foundation for success
Create SMART goals (specific, measurable, achievable, realistic, timely)
Set your "sales process GPS" to navigate the most efficient path to closing deals
Establishing a highly efficient sales structure can put your company on firmer ground for sustainable success. Start working on this multifaceted process today.
Improve Your Sales Structure