Develop Your Revenue Generation Strategy Before Deploying the Tactics
Today's buyer journey is filled with uncertainty and complexity – you need tactics that work.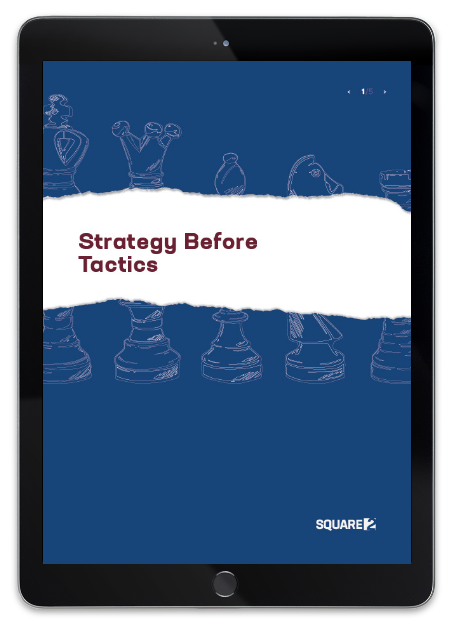 Put an End To Hit-or-Miss Marketing With a Strong Strategy
The last few years have introduced massive amounts of change when it comes to marketing and sales. Going forward, this change is going to accelerate.
This guide highlights key factors to incorporate into your strategy before delving into tactics, including:
Persona development
Message development
Differentiation
Buyer journey mapping
Sales alignment
Strategy Before Tactics is one of five chapters included in The Complete Guide to B2B Lead Generation, offering insights into effective marketing strategies, executing the right tactics, leveraging data and analytics, and systematically managing all aspects of revenue generation.