If You're Not Celebrating A Banner Year In The Lead Generation Area, Pick Up Some Extra Items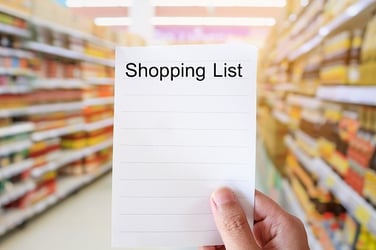 We all end up at the supermarket with our list of items for the Thanksgiving Day feast. In the spirit of my favorite holiday, here's a shopping list for all you CEOs, COOs, VPs of marketing and VPs of sales.
These are items you're going to need in 2017. Buyer behavior continues to evolve away from the tactics that used to work. Cold calling, purchasing lists and trade shows are becoming less and less effective. But what do you do instead? Here is a list of items every inbound marketing and inbound sales program must have going into 2017.
Sorry, you can't pick up these items at the supermarket. You're going to have to work on these on your own.
One Fresh Inbound Marketing Strategy And Plan
You'd never dream of having Thanksgiving without turkey, so don't dream of doing inbound marketing or inbound sales without a strategy and plan for both. As much as you want to skip over the planning stage or might think you have the strategy already, almost everyone we talk to is missing this critical component of their go-to-market plan.
Strategy before tactics. It's a rallying cry! Please don't start marketing or attempt to deploy inbound sales without a solid marketing and sales strategy document. Yes, you need a document, even if it's written on napkins. You need detailed personas, you need comprehensive messaging and stories, you need remarkable differentiation, and you need the metrics, goals and projections for your expectations around program performance.
You also need the connectors between all the different tactics. Repeatedly, we see silos of marketing tactics pretending to be inbound programs that never produce the desired results. Why? Because inbound doesn't work like outbound. To make it work, you have to connect your search, content, web, conversion, nurturing, social, amplification and analytics strategies to drive the desired business results.
Two Bushels Of Website Pages That Emotionally Connect With Prospects
You have a website and maybe you think your site is good to go, but in most cases you're wrong. The website experience today is so fast that if prospects can't figure out in 10 seconds what you do and why they should spend more time on your site, you've lost them. They're literally gone, hitting the back button and clicking on the next listing in their search results screen.
Today, you need compelling, emotional, creative messaging to be front and center. You need to disrupt their status quo, grab their attention and engage them in an educational experience — and you have just a few seconds to do it. Yes, it's challenging. Yes, you need experts to help you do this.
The good news is you don't have to guess anymore. There's no guessing in marketing. Today, we know exactly how effective the messaging, page design, visitor flow and conversion points are, and we know it almost immediately. Then we make adjustments to improve all those aspects of your site with the goal being to drive as many leads as possible.
A Large-Sized Jar Of Lead Nurturing Campaigns To Stay Connected With Prospects
Not every lead is going to be ready to buy right away. The key to converting those leads into sales opportunities is not outreach, sales calls or promotional emails. The key is a well-designed lead nurturing strategy and campaign that positions your company as a resource and a trusted advisor until your prospect is ready to talk to you.
When their pain becomes acute and they're ready, you want them reaching out to you — not starting a search for companies like yours. You achieve this by properly continuing the educational conversation via email and ongoing educational offers.
12 Cans Of Content That Converts Visitors Into Leads
People often come back to your site several times. They're looking for information to help them make a good purchase decision. If your site always has the same offers, they're not going to convert from anonymous visitor to prospect.
But if you constantly add new educational offers and you do so strategically, you'll quickly find that your website can be a lead-generating machine. The more leads you need, the more often you should publish or add new offers. In most cases, once a month is probably the right frequency for adding new content offers to your site.
Keep in mind that the more diverse the offers, the more likely you'll get more leads. If you publish a new whitepaper every month, that's fine, but sprinkling in an infographic, video, e-book, webinar, assessment, quiz, guide or calculator of some kind will get you more leads. The mix of content types should match your personas. For example, engineers and architects love whitepapers and research. Creative people love videos, infographics and slide shows. Make your content creation effort match your persona's content profile to optimize lead flow.
One Precooked Inbound Sales Process
It won't matter how many leads you generate if you can't turn those leads into new customers and new revenue. In most cases, companies have old sales processes that simply focus on closing the deal. This usually results in turning off prospects who came in through an educational inbound process and then find themselves talking to a pushy salesperson.
Instead, blow up your old sales process and replace it with a guided sales process. This process walks your prospects through a well-designed experience that educates, advises and guides your prospects through their personal buyer journey. This differentiates your company from everyone else. It ensures you become a trusted advisor to every prospect and, most importantly, it guarantees that your sales process helps your prospects feel safe. That feeling is the key to getting them to say "yes."
A Large Bottle Of Metrics, Analytics, Data And Insights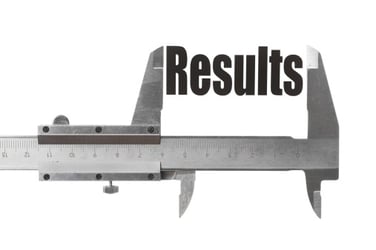 Finally, today's sales and marketing is more science than art. You want to settle into a data-driven approach that allows you to make small changes to process and tactic deployment in both the sales and marketing area based on results and data.
To do this you need a scientist's mentality. You want to run tests and experiments. Opinion, past experiences, attitudes and assumptions mean nothing when you can show data to prove your point or back up your position. I don't care if the CEO thinks the home page should say A, B or C. Does it produce better results or not? It doesn't matter if the old agency did it like this. If you can adjust the tactics to drive more visitors, a higher conversion rate or more leads, you should do it.
It's this aspect of inbound marketing and inbound sales that produces the continuous improvement month over month. You probably won't go from 10 leads a month to 100 leads a month in one month. But if you execute effectively and optimize monthly, you can go from 10 leads a month to 300 leads a month over a 12-month period and then keep adding to that number.
A Few Hand-Picked Trusted Advisors
You're in luck that a bunch of trusted advisors are available to help you build your inbound marketing and inbound sales program. Make sure you selectively look through the group and leverage their experience.
Moving from outbound to inbound is not easy. It doesn't get done overnight or in a week. These are long-term programs you should be working on and you must be thinking about who can help. Most of the inbound agencies are in the process of learning inbound on their own. Most have very little marketing experience. They know web, search, branding and PR, but not the strategic and tactical marketing expertise that makes inbound work.
You want to look for people who have proven they know how to plan an inbound program, build an inbound program and then optimize that inbound program so that it performs. The goal is not blogging, emailing, creating content or redoing your website. That's just a means to the end. The goal is to create a lead-generation machine that drives leads into your sales team's hands so it can close new clients and grow your topline revenue.
We all have a lot to be thankful for. The economy has been good and most of our businesses are thriving. But who knows for how long this will last. Now is the perfect time to take advantage of the knowledge and insight flowing into the marketing community. Now is the time to start working on your own scalable, repeatable and predictable revenue-acceleration machine. Predictable lead flow is not out of the question anymore. It's an application of science, methodology and experience that produces results.
Start thinking about how you can take advantage of the monumental shifts in both marketing and sales. Then, start making the moves you need today, so when 2017 kicks in you're able to have your best year ever.
Square 2 Marketing – Inbound Results Start With ME!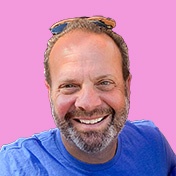 Mike Lieberman, CEO and Chief Revenue Scientist
Mike is the CEO and Chief Revenue Scientist at Square 2. He is passionate about helping people turn their ordinary businesses into businesses people talk about. For more than 25 years, Mike has been working hand-in-hand with CEOs and marketing and sales executives to help them create strategic revenue growth plans, compelling marketing strategies and remarkable sales processes that shorten the sales cycle and increase close rates.