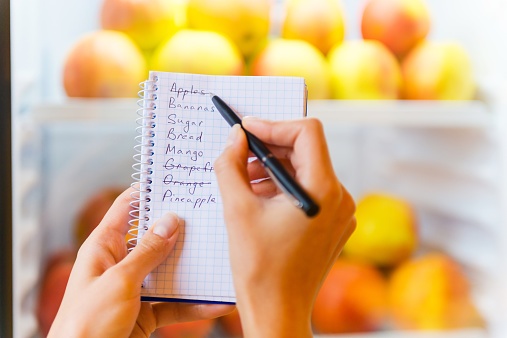 WARNING: It's a long list if inbound marketing leads, sales opportunities and new customers are on the menu.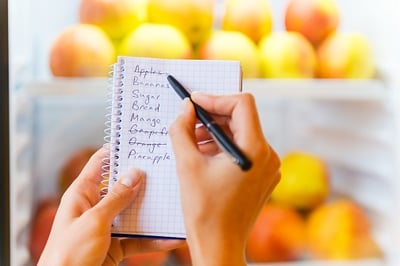 In our house, I'm the guy who goes to the supermarket a lot of weeks. I like going and my wife doesn't, so it's a match made in heaven. However, for me to return successfully, I need a list of items she needs or wants for her upcoming week.
We collaborate on the list and off I go. It's a system honed over many years and it works incredibly well. I know it's not rocket science, but it's a metaphor, so bear with me.
Today's marketing is just as complicated as heading to the supermarket. With grocery shopping, numerous options exist for every purchase, items are located all over the store (which is huge), price is always a consideration and people in your household may have different dietary requirements.
Marketing is similar. Do we need to redo our website? How much content do we need? What about technology, email marketing and lead nurturing? What about the people who are not searching for us? You need a complex set of tactics to get marketing right.
Here's your shopping list if generating inbound marketing leads and sales opportunities while also growing revenue is your goal.
Marketing Strategy – It's like milk, eggs and bread. It's a staple. You can't do anything else effectively unless you have this locked down and committed to across your organization. With strategy comes defined and prioritized personas, messaging, story development and clarity on what makes your company remarkable.
Advocacy Marketing Program – No matter how good you are at marketing and sales, your prospects don't believe you and they want to hear from your customers. Get them involved now in an organized and structured way. Reference reels, advocacy emails, referrals and even reviews in online sites help.
Website – Whether you're reaching to someone not searching or your prospects are actively searching, the first place almost everyone lands is your website. It should look great, tell an even better story, be designed for visitors at all stages of the funnel, have lots of educational offers for people at all stages of the funnel and be highly search engine optimized. It's not an easy task getting all of these pieces to line up and produce an experience that turns visitors into leads, leads into sales opportunities and sales opportunities into new customers.
Ongoing Content Marketing – Your prospects are in control of the sales process, not your sales team. Your prospects are looking for educational material, and the company that provides the best material in context to their questions and at the perfect time in their buyer journey will get the business. Make sure you're producing enough high-quality content to create a remarkable educational experience for all of your prospects.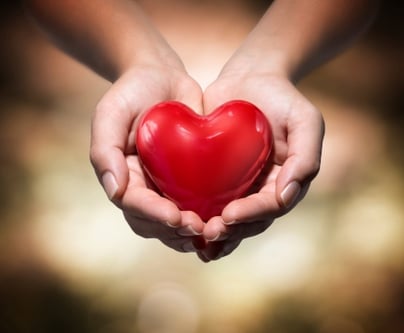 Nurture Campaigns And Educational Emails – Almost no one wakes up and decides to do business with you. They're in various stages of their own personal buyer journey. This means you'll need to make sure you have active and effective lead nurturing campaigns that keep you in front of all your prospects. When their pain becomes acute, you want them comfortable with your company so they reach out, not start an active search.
Onsite And Offsite Search Engine Optimization – We talked about it briefly in the website section, but your site has to be highly optimized and it needs to grab its fair share of organic search visitors. That means you'll need to make sure the site is optimized for search through onsite architecture, copy and offers, but you'll also need to make sure the site is optimized by offsite links, redirects, referrals and guest posts.
Ongoing Conversion Rate Optimization – Visitors are great, but conversions are the name of the game. To drive your site-wide conversion rate and the conversion rate of key landing pages, content pages and strategic offers, you'll need to make sure you're doing regular conversion rate optimization (CRO). Targeting high-trafficked pages, improving the offers, redoing forms and changing the design of landing pages are all ways to increase the number of leads being generated through the site.
Influencer Marketing – We've been doing this for years, but it continues to evolve, and today tools help make this easier. Simply put, this means targeting people who are talking to the same people you want to be talking with. They might run blogs, manage website properties or LinkedIn Groups, host a regular webinar or podcast series, or simply have access to large numbers of your targeted prospects. After you connect with them and agree to share content, you should see an increase in visitors and leads.
Paid Advertising, Google And Social – We've seen an increase in usage of this tactic and we've refined our scientific approach to this type of tactic, too. The result is now we use these paid advertising vehicles to drive leads over the short term and then meter it down as inbound leads start to pick up. The combination is great for people with short-term lead needs and the money to support the associated media spend.
Account-Based Marketing – This might look strange popping up on a list of tactics if you want inbound marketing leads, but ABM (account-based marketing) is going to start showing up more often. Why? In our experience, some of our clients know who their customers should be and they know who they are. If that's the case, why not go after them proactively instead of waiting for them to search for you? In other situations, we're able to use technology to help our clients get a list of potential customers. In these cases, and in cases where our clients want to be more aggressive with their tactics and their budget, ABM is a perfect fit.
Marketing Funnel Analytics – The above list might seem comprehensive, and for some shoppers it would be enough. If lead generation is all you're looking for, the above list might be enough for you. But if you're also shooting to close new customers and generate revenue growth, you're going to need the extended list and the items below.
Sales Process Redesign – We've had clients see a 10x increase in leads but no increase in revenue. This is almost always because they lacked any type of documented and strategically designed sales process. Today, we help clients redesign their sales process to match their prospects' buying behavior. Getting all of the salespeople to adopt and execute the new sales process almost always produces a shorter sales cycle and a higher close rate up and down the funnel.
Email Templates – Part of that process is ensuring high-quality, effective communication with prospects, and it's easier than ever to do that today. Email templates embedded into the CRM system allow all of your reps to repeatedly deliver the same high-quality message and story.
Content In Context To Sales Conversations – One of the keys to leveraging sales technology is to give sales reps the tools they need to create trusting and advisory relationships with their clients. You want your prospects to have an emotional response to the help. Delivering content in context to a specific challenge facing your clients is one way to do that. Giving your sales reps enough content and showing them how to use it and when is also important.
Lead Scoring – Not all leads are created equally, and the ability to identify that for your sales reps can be especially helpful. Lead scoring also allows you to distribute your best content to your best prospects. Lead scoring is as unique as the companies that deploy it. We create custom scoring models, build them into the sales and marketing technology, and then create the training and supporting delivery to match.
Proposal/Agreement Creation – If you're sending out a lot of proposals but not getting a lot of signatures, there might be something wrong with what you're sending. When we look at these docs for our clients, we almost always see the same issues: Too much about you, not enough about your prospect, too much legal copy and not simple enough, or you didn't allow your prospect to co-create the recommendations with you. These issues are easy to fix.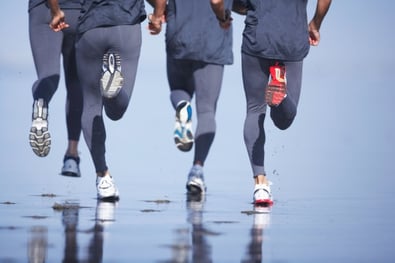 Sales Coaching And Training – Sales is different today, and if you're teaching old dogs new tricks, you'll need to consider how you get them to change their behaviors. Change is never easy and it takes time, commitment to the change, buy-in from the top and someone who is responsible for preventing old (more comfortable) behaviors from sneaking back into practice.
Sales Funnel Analytics – Sales is a science. We can look at your funnel and see any issues. By using data and analytics to pay close attention to performance, you can identify issues early and target solutions to those issues. For example, you might not have an issue generating sales opportunities, but if those don't close we need to identify where and why. Metrics and analytics provide insight that helps you improve your ability to drive revenue.
Like any shopping list and visit to the supermarket, not everyone is going to need everything every week. The same applies here, but knowing what should be on the list is key, as is reviewing the list to see what you need and what you want to get at the store so you don't miss anything. Nobody likes getting home only to realize you forgot to pick something up. If you end up with an incomplete list here, you'll know it because your program is underperforming from a results perspective.
If you do see that you're missing a handful of tactics and you're not satisfied with your results, then start adding the missing tactics back into the mix. My suggestion is to add one at a time. You might find just one additional tactic provides the lift you're looking for, but if you don't see the lift, keep adding additional tactics until you see that lift.
The key to all of this remains the threads that sew each of the tactics together and the strategy that overlays on top of everything. You can blast 30 emails, create 40 whitepapers and publish 60 blog articles, but if your stories, messaging and differentiation are weak, you'll never see the results you expect. Strategy before tactics and proper configuration of tactics always fixes underperforming programs.
Square 2 Marketing – Innovating Marketing And Sales To Match Today's Buyer Behavior!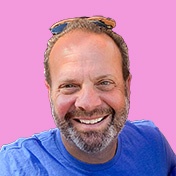 Mike Lieberman, CEO and Chief Revenue Scientist
Mike is the CEO and Chief Revenue Scientist at Square 2. He is passionate about helping people turn their ordinary businesses into businesses people talk about. For more than 25 years, Mike has been working hand-in-hand with CEOs and marketing and sales executives to help them create strategic revenue growth plans, compelling marketing strategies and remarkable sales processes that shorten the sales cycle and increase close rates.