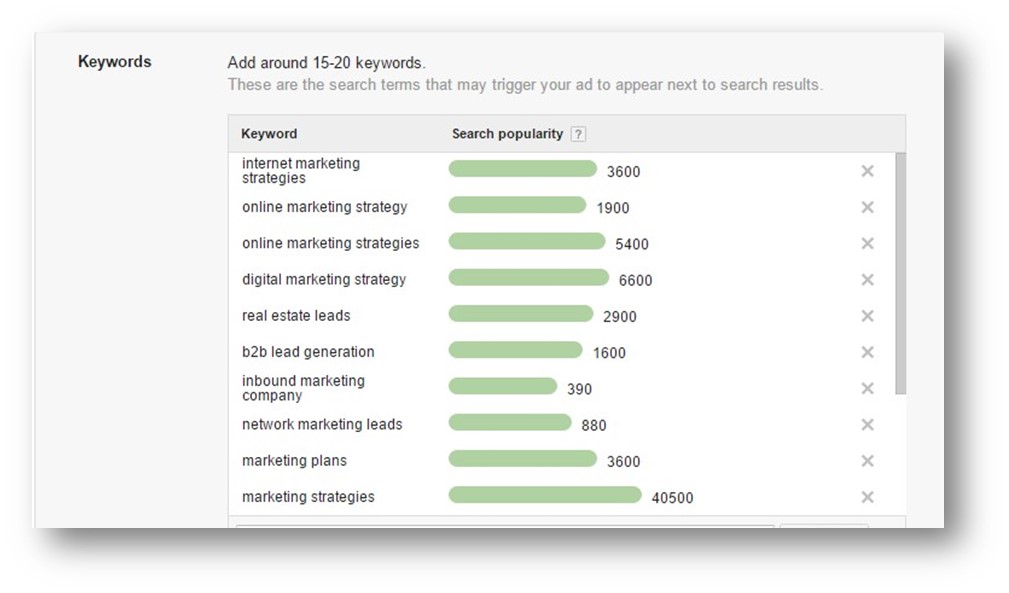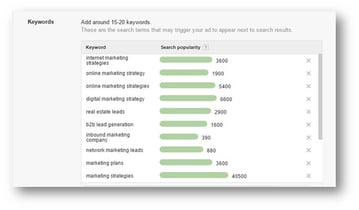 "People aren't searching for what we do on the Internet."
Wrong.
Your prospects are searching for products and services like the ones you provide RIGHT NOW! If you doubt that, head on over to your browser, set up a Google AdWords account (it's super easy) and see what keywords people are actually searching for that relate to your business.
Take a look at the image included here. Each month, 40,000 people are searching for "marketing strategies" on the Web. If we drove just 1% of those people to our website, that would be 400 new people. And if just 1% of them turned from visitors into leads, that would be four new leads from this one keyword phrase each month.
This is what inbound marketing does – for hundreds of keywords. Instead of interrupting people with advertising, inbound helps your business get found on the Web, where and when people are searching. And it concentrates on turning those people into leads when they find your site.
If your current SEO is only focused on getting you on the first page of Google, Yahoo or Bing, you're going to be tremendously disappointed with the results. Here's how to upgrade your SEO strategy to drive leads.
Match Keywords With Questions
Google has been 100% transparent with its search strategy. People want to search with questions, not keywords. Its contextual search initiative is already impacting search results. Content that is formulated with questions is ranking above traditional content. "What is inbound marketing?" Pages on sites with this type of content are outranking every other type of page in the inbound space.
One way to do this for your business is to start with keywords. What keywords do you want to be found for, and what keywords are your prospects using when they search? Take these keywords and match them with the questions your prospects are asking during the sales process. People typically ask different questions depending on which stage they're in: Awareness, Consideration or Decision. You need to know what those questions are and when they're being asked.
Answer Questions With Blog Articles
Once you have the questions, answer them. Blog articles are a great place to do that. Blog content is highly ranked, and people prefer to read blogs over static website pages. Also, consider your prospect's experience: They type in a question or keyword, find your blog, read it and feel a connection with your business. After all, you helped them. Now, they subscribe to your blog and listen to your stories every day, every week or every month. Congratulations: You've created a new fan.
But, there's another strategic use for blog articles that answer questions. Your sales team is constantly talking to prospects, constantly answering their questions. They should be looking to provide value-added content to your prospects as part of the sales process. Once you have these beautifully written blog articles, you can use them at key points in the sales process.
John, it was great catching up with you and talking about marketing. Let me point you to our blog, where we just wrote an article about lead nurturing.
http://www.square2marketing.com/blog/what-is-lead-nurturing-for-inbound-marketing
As we discussed, there are some new techniques that you might want to consider for your campaigns. Speak with you soon.
This is how you integrate sales and marketing so that everyone is telling the same well-thought-out, compelling story. This is how you drive leads and close new customers in 2015.
Use Blog Articles To Drive Leads
Once you get people reading, sharing and commenting on your blog, you have to turn that interest into live sales opportunities, also known as leads. The best way to do that is to promote long-form content in every blog article. Provide only a snippet of info within the article and then allow readers to download a more in-depth whitepaper, e-book or infographic right from the blog post.
This allows you to keep the blog article short and deliver a quick read, which a lot of blog readers appreciate. Plus, it still serves those more serious readers who want a deeper dive into a specific topic. More importantly, this tactic give you the opportunity to capture the email addresses of people who are more interested in learning how you help people like them.
Build Pages (Not Sites) That Rank
Search engines rank website pages, not websites. It's a common misconception that they rank sites – one that was probably applicable four or five years ago. Today, all the major search engines are looking for pages that have the right content, that have the answers to searchers' questions, that other people are linking to or talking about on social media and that have the highest-quality content.
This puts a lot of pressure on the team of people working on your website. They must always be working on it, page by page, ensuring that each one is the best it can be. This is one of the most effective ways to get the search engines to index and rank your pages for search. It requires a very deliberate SEO and content strategy, as well as a very deliberate page-by-page optimization strategy to make sure that your page rankings are increasing month over month. If you skip or skimp on either of these activities, your rankings are going to suffer.
Focus On Off-Site SEO Through Publishing
The tactics above all contribute to on-site SEO, which is important. But, there's also an off-site component to SEO. Today, the off-site SEO work resembles the old publishing model, as opposed to the more recent link-building efforts that have made up most of the SEO strategies being executed. However, backlinks (links from other sites to your website) still make up a major portion of the off-site SEO effort. The difference: Instead of looking for directories or link farms, backlinks are built by doing guest blogging, sharing content and helping larger groups of targeted prospects by educating and advising, not just linking.
You want to work hard to earn attention instead of renting it. Once you earn your prospects' attention by publishing an engaging, educational and creative piece of content, you have a much better chance of earning them as leads or, better yet, sales-ready leads.
If your marketing strategy includes search engine optimization and very little else, you're probably going to be looking for a new job pretty soon. Today, you need to have many more marketing tactics in play if you want to drive results for the business. Instead of focusing on page rank for keywords, shift gears and focus on lead generation.
Getting people to your website is only 25% of the battle. The rest of the effort should be about turning them into leads, and that's where the remaining inbound marketing tactics shine. You need a killer website, active social media, regular content creation, well-designed landing pages, educational email marketing, effective lead nurturing campaigns and outreach to key influencers in your industry.
Without all of these tactics running seamlessly and in a well-orchestrated fashion, you're going to be spinning your wheels and missing all of your lead generation goals. Add an inbound approach to your SEO efforts, and within a month or two, you'll see conversions and leads that your business has been sorely missing.
Start Today Tip – Upgrade your thinking around search. Move from "getting on the first page" to "getting leads." You do this by adding all of the inbound tactics required to drive leads, from their first exposure on Google through a remarkable website experience and down into the bottom of the funnel, where they say, "I want to talk to someone at the company." Map out their experience with your business, and use marketing tactics like lead nurturing, email marketing and highly educational content to make their experience with your business remarkable. That's when they'll decide they want to talk to you and not your competitors.
Square 2 Marketing – Leading The Reality Marketing, Inbound Marketing And Inbound Sales Revolutions!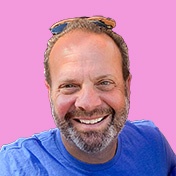 Mike Lieberman, CEO and Chief Revenue Scientist
Mike is the CEO and Chief Revenue Scientist at Square 2. He is passionate about helping people turn their ordinary businesses into businesses people talk about. For more than 25 years, Mike has been working hand-in-hand with CEOs and marketing and sales executives to help them create strategic revenue growth plans, compelling marketing strategies and remarkable sales processes that shorten the sales cycle and increase close rates.