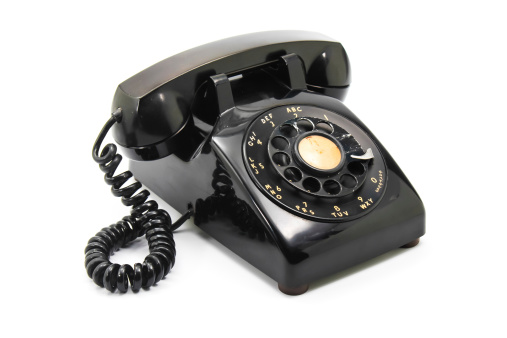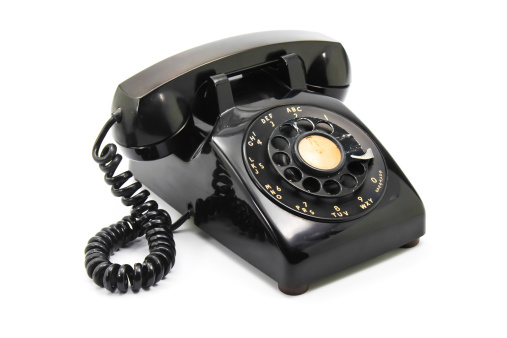 We see it almost every week. The inbound marketing program is generating leads – not only marketing-qualified leads for people at the top of the funnel, but also sales-qualified opportunities who want to talk to your sales team about doing business with you. The challenge is that you're still not closing those opportunities, and revenue isn't moving up and to the right.

The issue isn't with your marketing. It's with your sales. You don't want to sell; you want to guide and advise.

You already know that people don't want to be interrupted. That's why you adjusted your marketing from outbound to inbound, but you have to make the same adjustment to your sales process. The same reasons why old-school marketing doesn't work well anymore are the same reasons why old sales efforts don't work anymore either.

Today, the new buyer behavior won't tolerate pushy sales tactics. Here are some of the ones that you might want to consider ditching: cold calling, emailing prospects whom you don't know or who haven't emailed you first, pushing for an in-person appointment too early in the sales process, providing pricing or contracts before your prospect asks for those items and calling or emailing too frequently with no objective other than to close.

In fact, if you want to use a rule to make sure that your team is guiding and not selling, have them ask, "Am I providing this person (the prospect) with some valuable information that will help him or her make a good, safe decision?" If the answer is yes, go for it. If the answer is no, stop and reconsider your plan.

Better yet, it might be time to rework your entire sales process, turning it into an inbound sales process. The power of an inbound sales process is that, if executed properly, it ensures that all of your sales people are on the same page. Everyone is sending the same email, at the same time, with the same educational information so that your prospects get a similar experience.

Today, people are selecting to do business with your company based on their experiences with you. If you create an amazing and remarkable sales experience, you're able to move them through the sales funnel quickly and efficiently – but at their pace, based on their own buyer journey.

Not everyone is going to be a good opportunity for your company, but everyone is going to be sharing the incredible experience they had with your people and your firm. Even those that don't do business with you are going to refer you to other people who want a similar experience.

The only way to deliver this experience is to create it, map it, document it, train on it, execute it and work to improve it over time.

This is inbound sales. And the results are dramatic.

Your prospects are going to be talking about your process and the experience with your firm. They are going to close more quickly. You're going to get deeper insight into the status of your opportunities because the process is designed to allow prospects to transparently opt out at any time. You're going to see an increase in average revenue per new client because you're going to work with prospects to co-create the details of their purchase. Your forecasts are going to be much more accurate, and your long-term projections are going to be attainable.

Don't misunderstand, transforming your current sales team and sales process into an inbound sales effort is a monumental task. People hate change. You're asking them to change, in some cases, decades of ingrained behavior. "Close the deal," "pitch the prospect" and "get them to sign" – these are all phrases that sales people have heard their entire professional career. Getting them to stop selling and start guiding their prospects takes a commitment and time.

Our advice is the same as with inbound marketing: You have to do it now. The sooner you start, the sooner you get there, and the sooner your business benefits from it. More important, you have to be committed. There are going to be mighty forces pushing you back into the old ways. Don't give in. You'll thank me, I promise.

Start Today Tip – Your task for today is a simple one: Document your current sales process. Draw it out on a whiteboard or a piece of paper. Good, bad or ugly – get it down. Even if you know that different people are doing different tasks at different times in the process, document what you think your process should be. Knowing where you are is the first step toward creating a plan that gets you where you want to be. Don't skip this step. You're going to need it tomorrow when we share the next task in your journey to inbound sales.

Click on the button below to check out an infographic that illustrates how automation helps your process deliver results.
Square 2 Marketing – Leading The Reality Marketing And Inbound Marketing Revolution!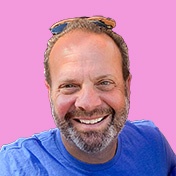 Mike Lieberman, CEO and Chief Revenue Scientist
Mike is the CEO and Chief Revenue Scientist at Square 2. He is passionate about helping people turn their ordinary businesses into businesses people talk about. For more than 25 years, Mike has been working hand-in-hand with CEOs and marketing and sales executives to help them create strategic revenue growth plans, compelling marketing strategies and remarkable sales processes that shorten the sales cycle and increase close rates.