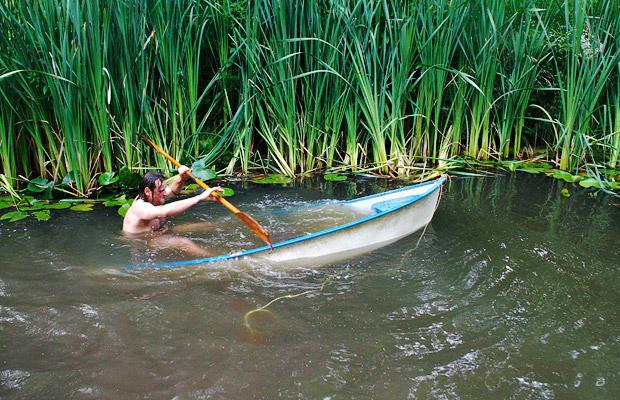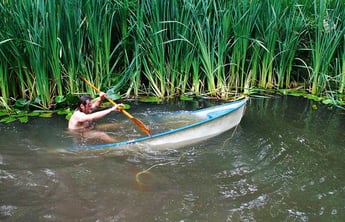 The term "might" in the title above is optimistic, as I'm pretty sure that your inbound marketing website is actually leaking.
What do I mean by that? There are people – highly qualified prospects – who are coming to your website and leaving without doing anything to learn more about your business or become a customer. This should be alarming to you.
Your website has to do a phenomenal job of catching visitors and turning them into suspects, prospects and leads for your business. The reason why I said that I know your site isn't working like this is because we see it every single day: sites getting thousands of visitors yet no or few leads trickling in. The good news is that this can be fixed with very little work.
Here are a few ways to plug your leak and start seeing more leads.
You Have Offers For Everyone
Right now, there are people on your website. Some of them are just starting to look around. They're in the awareness stage, and they need educational content to help them navigate this confusing phase in their buyer journey. It's unlikely that you have much for them (unless you've been practicing inbound marketing), so after they're done looking around, they take off and head over to the next few listings from Google. Some might have even been referrals from a current client, but because there was nothing on your site for them to convert on, you have no idea about that. This happens every single day.
There are other people on your site right now who are aware of your offerings and your competitors' offerings. Now, they're looking for information to help them tell the difference between what you do and what your competitors do. Again, they might be leaving frustrated because you don't have anything like that on your site.
Finally, there are the leads that everyone wants: the people who are ready to buy today. They're on your site, too, but they might not be clicking on the "contact us" page or the "speak with a rep today" page because they're not looking forward to the hard sell. Whether you do that or not, that's what they're expecting, so they're not inclined to click.
I'm hoping that after you read this, you realize that your leak might be more of a gusher. Regardless, to plug this up, simply create educational content and conversion methods for people in every single stage of the buyer journey. Then, promote those pieces of content on the pages that are designed for each of those stages. You need awareness pages, consideration pages and decision pages on your site, and all of them should have the appropriate offer. This is how you limit the exits and increase the leads.
Your Site Pages Tell A Story
To deliver a truly remarkable website experience (yes, you need to do this), your website strategy and website design must help your site tell stories. The home page needs to tell a story about your understanding of your visitors' pain, how you solve that pain, how you do it in a remarkable way and the people you've helped before. As long as these stories focus on making an emotional connection and showing the ways you've helped others, they should be solid.
This is where most people stop. But, the rest of your site pages have to tell stories, too. And, those stories can't be about you or your business. They must be about all of the other people you helped, how you helped them, what they got from it and why they'd ask for your help again.
Each page has to be designed and written precisely for the people visiting it. If those visitors are in a particular vertical, speak their language. If they have a specific role within the organization, make sure the stories are targeted to them. Make sure that every page has a beginning (or situation), a middle (or how the situation was fixed) and an end (including the results or benefits that came from fixing the situation). Make the stories as emotional as possible, and always include a perfectly targeted content offer to turn these anonymous visitors into leads for your sales team.
Your Follow-Up Is Tight
After they download your content offer, the job's not done. It's far from being done. You need to make sure that your follow-up is tight, no matter what's included in it. For instance, don't promise to email them the document and then not have it set up to automatically send. Or, don't tell them you're sending a link and then send the actual document instead.
Make sure you include "thank you" pages that offer additional educational opportunities. Remember that this first service experience is setting the table for all other experiences to come. If you blow it, you might never hear from them again. Take a couple of extra minutes, and write a more interesting thank you or delivery email. These little touches go a long way. They help make your prospects feel safe when deciding to hire your company.
Then, You Actively Nurture Your Leads
We've already agreed that not everyone is going to be ready to buy today, right? We accepted the fact that top-of-the-funnel leads are just as good as bottom-of-the-funnel leads, right? Great. Now, we have to make sure that we're prepared to nurture all of those leads who are still deciding what to do.
First, you should provide some air cover. This includes an ongoing (once or twice per month) email campaign. If you segment your list, great. The more segmented the content is, the better the email is going to perform. You can segment by industry, by role, by customer or prospect, by geography or by products or services purchased. There is almost no limit to how many different ways you can segment your list. Keep in mind that the more you segment, the more complicated the execution and the greater your investment must be to support the segmentation.
In addition to these general emails, you need to build content-specific lead-nurturing campaigns that are triggered automatically based on behavior or action within your site. This is where you need to shine. Your prospects are downloading your content, but once you start sending them personal emails with additional educational content that's perfectly positioned for them, they are going to be wowed.
This is exactly the feeling you want them to have. They need to feel like you understand them, you know them and you are ready to help them. Make these lead-nurturing emails about them, not about you, and don't rush to close them. That's a guaranteed way to push them away.
Review, Respond, Reply And Take Action
Now that you have your strategy worked out, you need to make sure that you're able to respond. Not everything you plan or execute is going to work perfectly. How you adjust is often the difference between amazing results and pedestrian ones.
Create the systems, processes and rhythms that allow you to review the results, respond to them by understanding what the data is telling you, reply with a plan to improve them and then put that plan into action. This series of steps ensures that your inbound optimization improves continuously, month over month.
Inbound marketing isn't something you do once. It's something you do every day, every week, every month. The sooner you adopt the methodology, the sooner you'll see improvements in your company's ability to get found, get leads and close more clients.
Start Today Tip – The quicker you begin, the quicker you're going to see benefits. Start by creating a list of items that need to be fixed in order to plug the hole in your website. Get a benchmark set of analytics so that as you start working down your list, you see the numbers go up. After you get your entire list down, be patient. You won't see results overnight, but after a couple of months, you should start to see the up-and-to-the-right movement you're looking for.
Square 2 Marketing – Leading The Reality Marketing, Inbound Marketing And Inbound Sales Revolutions!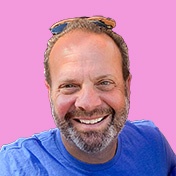 Mike Lieberman, CEO and Chief Revenue Scientist
Mike is the CEO and Chief Revenue Scientist at Square 2. He is passionate about helping people turn their ordinary businesses into businesses people talk about. For more than 25 years, Mike has been working hand-in-hand with CEOs and marketing and sales executives to help them create strategic revenue growth plans, compelling marketing strategies and remarkable sales processes that shorten the sales cycle and increase close rates.