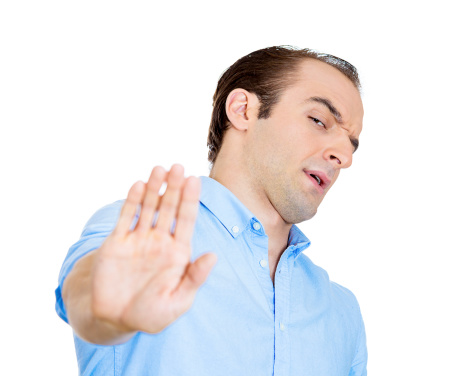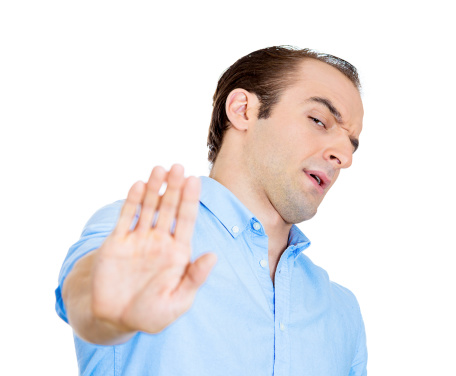 A solid strategy drives decision-making in sports, business ... and inbound marketing.
So, creating an SEO strategy as part of your overall marketing strategy is a non-negotiable, especially if you're considering executing an inbound marketing program.
One of the secrets to an inbound program that actually delivers results is integrating all of the separate pieces in an organized, structured and systematic way.
Let me show you how to tie these all together.
Search engine marketing impacts a variety of inbound tactics, including your website, content creation, content publication and social media marketing.
SEO Strategy And Your Website
Please don't start any website project or website upgrades if you don't know your most important keywords, keyword phrases and prospect questions. Your search strategy touches so many different areas within your website that, without this knowledge, you're going to struggle to attract the right people and drive the right leads. This ends up limiting your revenue growth.
Some other areas that impact search include site architecture, like URL, page and navigation naming conventions. Another is the actual words you use on each page. The page copy and the words you choose, along with the headlines and subheadlines, all affect your page's ability to rank on search engines.
Finally, search engines use tags, also known as meta and alt tags, to index your pages. These tags get put on individual pages, blog articles, images, pictures and graphics. If you don't know what words to include in these tags, you're going to underperform from a search perspective.
SEO Strategy And Your Content Creation
Inbound marketing requires that you earn your prospects' attention instead of renting it through traditional means. You earn it by creating educational content that helps people make safe and solid purchase decisions. This content has to be connected to your search strategy. It needs to answer key questions in your prospects' minds, and it needs to include the keywords and phrases you want to be found for when people search.
Connect their questions to your keywords, and then create a variety of content in a variety of formats that include those keywords. The more content you create, the higher you're going to rank. Remember, your blog is part of your content creation effort, too, and it's one of the best ways to add new search-optimized pages to your site without breaking the bank or taxing your team.
SEO Strategy And Your Content Publication
Simply creating keyword-focused content and putting it on your site isn't enough. You have to publish content off-site, too. We typically call this off-site SEO, and it's just as important as the on-site SEO we've been talking about. Find those websites where your prospects are already spending their time. This could be blogs they read, LinkedIn groups they frequent, industry sites or association sites. Reach out to those site managers, editors and publishers. Then, offer to share your content with those communities.
Don't forget to touch base with the influencers in your space. These people are very helpful in driving their audiences to your content and your website, thereby pushing up your visitors, attracting highly qualified prospects to your site and increasing the number of leads going into the top of your sales funnel.
SEO Strategy And Your Social Media Marketing
For years, Google and the other search engines have been measuring your content based on how many other people think it's great. While we don't know exactly how Google does this, we do know that content shared equals content ranked. The more people you have sharing your stuff, the higher it's going to rank.
This is why we often talk about quality over quantity. One piece of great content, shared across a variety of social media sites by a wide gamut of people, is going to drive your organic search results – no question. In addition, it's going to drive its fair share of new visitors directly from those social sites. In essence, it's double the impact. Just remember, sometimes you have to remind people to share. HubSpot reported recently that tweets with "Retweet This" in the tweet get retweeted four times as much as those without, so make that part of your messaging.
Once you tie all of these typically disparate marketing tactics together, you end up with a marketing effort that delivers "one plus one equals three," instead of "one plus one equals two." The power of inbound marketing is realized when each of the inbound elements is tightly integrated and highly optimized.
Start Today Tip – Take a look at these four marketing tactics. Are they telling the same story, using the same keywords, planned as a single unit and executing seamlessly in an orchestrated manner? If not, stop what you're currently doing and rework your strategy. The keywords you want to rank highly for need to be used on selected website pages. These must have the appropriate keyword-centric content that gets shared by market influencers and is included in social conversations around these important topics.
Square 2 Marketing – Leading The Reality Marketing And Inbound Marketing Revolutions!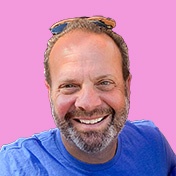 Mike Lieberman, CEO and Chief Revenue Scientist
Mike is the CEO and Chief Revenue Scientist at Square 2. He is passionate about helping people turn their ordinary businesses into businesses people talk about. For more than 25 years, Mike has been working hand-in-hand with CEOs and marketing and sales executives to help them create strategic revenue growth plans, compelling marketing strategies and remarkable sales processes that shorten the sales cycle and increase close rates.