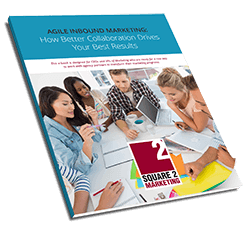 How Inbound Marketing Connects Search And Conversion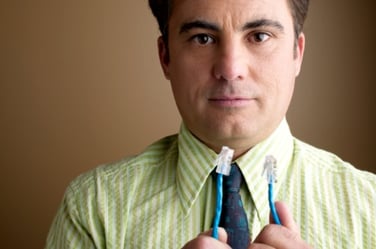 No one knows exactly how the Google search algorithms work, but we know Google improves rankings for pages that deliver value. We're also pretty sure that if your page delivers a conversion, Google views that as a mark of the page's value for the visitor.
This means search engine optimization has a new paradigm, one that includes conversion strategy. No longer is it enough to deliver a page with the right URL, the right copy, the right tags and the right descriptions. Today, if you want to rank for keywords, you have to ensure you convert your landing pages too.
Here are a few upgrades you can make to your landing pages today to improve your rankings tomorrow.
Shorten Your Form On The Page
Unless you plan on using the data you're asking for, don't ask for it. Forms with three fields or fewer convert the best and, surprisingly, forms with more than 10 fields also perform well. (The theory is that longer forms usually match up with more qualified opportunities, so people are more likely to provide more info and still convert.)
What you don't want to do is roll out a form with six or seven fields for a top of the funnel or awareness stage offer and expect it to convert. People at the top of the funnel are still getting to know, like and trust you, so they probably won't want to provide a lot of personal information. The less information you require, the more leads you'll get from your landing pages, and the higher you'll rank on Google.
Add An Image To The Landing Page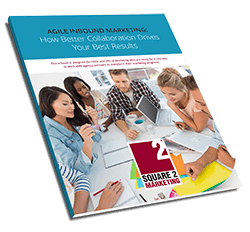 Face it, people are visual beings who like to see what they're getting. Our research shows that adding an image of the download has the potential to double the conversions on low-performing landing pages, and lead to as many as 20% more conversions on better-performing landing pages. Adding an image alone won't do it, but this upgrade packaged with a few of the other suggestions in this article can have a major impact on your ability to convert visitors into leads and improve your ranking for the page.
The image addition has to be done right. Three-D images like the one shown here work better than simple flat cover-page images. Also, images of the download or offer work better than stock photos of people or business-related images. Again, people want to see what they're going to get. The bigger and more robust the material looks, the more conversions.
Swap The Headline And The Subhead
Most landing pages have a headline and a subhead. Oli Gardner from Unbounce suggested at Inbound 2015 that most of the subheads are actually better than the headlines, and by swapping them you can see an improvement in conversion rates.
Here's an example from our website. The headline used to be "Discover How Inbound Marketing Improves Your Company's Bottom Line," with the subhead "Ready For A Marketing Strategy That Delivers Results?" Initial conversion rates for this page were around 23%, but after the headline swap, we immediately saw an increase to over 30%. Given the traffic on this page, the improvement produced a significant number of new leads and an improved ranking for the keyword "inbound marketing."
Sometimes what you really want to say is buried in the subhead. Moving that to the headline makes all the difference to the reader and visitor, who have literally seconds to hear your story and make a conversion decision.
Remove The Navigation
If you look at the same page, you'll notice there is no additional navigation on it. This is by design. Navigation is a distraction that actually can have a negative impact on conversion rates. These landing pages have a very specific job – to convert visitors. You don't want people (who tend to be easily distracted) to leave this page, you want them to convert.
The logo is a link to the home page. This convention allows visitors the opportunity to restart their experience from the home page, but we don't want them to be taken off task by any unnecessary information, so there is no other navigation on landing pages.
You'll notice there are no social buttons, either. We go back and forth on this. There's an argument for allowing people to share high quality content, and the pages where that content lives, on social media. The counterargument is that social buttons are distractions that allow visitors to leave landing pages without converting. Our advice to you: test it. Whichever produces the best results should be your default format.
Shorten The Copy And Use Bullets
I see a lot of landing pages with paragraph after paragraph of copy. People don't want to read, they want to get the idea quickly. You do that with a sentence or two and then bullet points, which people do read. Keep them to three or five; people respond to a list that length better for some reason. Make sure the bullets are action oriented and start with verbs. (On the page we've been looking at, we use "think," "combine" and "get started.")
Revised, shortened and upgraded copy on the landing page can improve your conversion rate by an additional 10%.
Track Performance And Run Tests To Improve It
The biggest gains will be the result of ongoing testing and experimenting on landing pages, during which you track the rankings of the keywords aligned with these pages. Tracking and testing in an organized, structured way is the best way to develop your own data to correlate the two factors, ranking and conversion rates on specific landing pages.
Our advice is to target a few high-profile keywords, keyword phrases or questions, and connect those to a specific landing page. Make sure all the technical SEO work is done; the page is indexed by Google; and both the conversion rate and the keyword(s) ranking have been benchmarked. Then begin your series of experiments, making sure you change only one variable at a time, and track both conversion rate and ranking.
Over a couple of months, you should see both improve. Don't be concerned if some of the experiments produce negative results. You learn more from your mistakes and failed tests than you do from the successes. Knowing what not to do or what doesn't improve results is sometimes more important than knowing what does produce results.
Square 2 Marketing – Inbound Results Start With ME!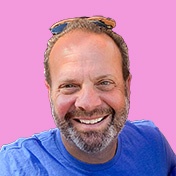 Mike Lieberman, CEO and Chief Revenue Scientist
Mike is the CEO and Chief Revenue Scientist at Square 2. He is passionate about helping people turn their ordinary businesses into businesses people talk about. For more than 25 years, Mike has been working hand-in-hand with CEOs and marketing and sales executives to help them create strategic revenue growth plans, compelling marketing strategies and remarkable sales processes that shorten the sales cycle and increase close rates.