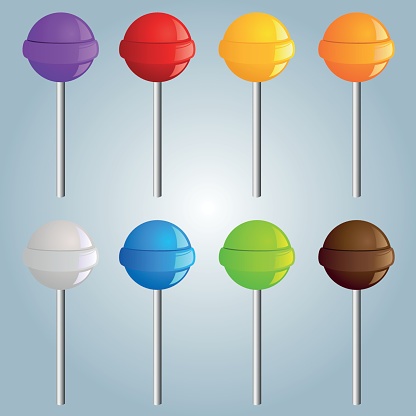 Inbound Marketing Agencies Come In Many Colors And Flavors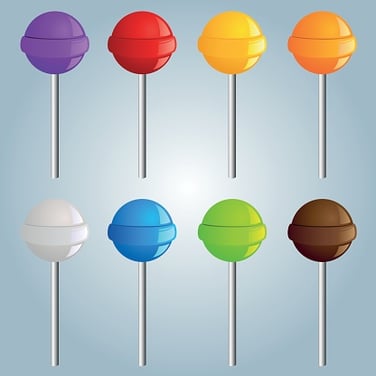 You found inbound marketing. It's what your company's been missing all these years.
You have a small team of marketing people, but unfortunately, they don't know inbound. Or, you've been working with a local agency, and while those people are nice, they don't know inbound either.
You've made the decision to find an inbound agency to help you ramp up faster and teach your internal team what to do and when to do it. That's solid thinking. Now you need to go on a search for the right inbound marketing agency for you.
Because so many inbound agencies look and sound strangely similar, here are five non-negotiables you should be looking for as part of your search.
1. Extensive Experience With Inbound Strategy, Planning, Execution And Optimization
There's only ONE way to be effective at delivering leads with inbound marketing, and that's to do it. The more you do inbound, the better you get at it. So, look for agencies with extensive experience. Agencies with only two inbound clients and a portfolio of website projects might not be the best choice for your company. Instead of asking, "How many clients do you have?" you need to be asking, "How many full, active inbound engagement clients do you have, how many have you had over the past few years, how many are getting great results and what's different about the ones who are not?" The answer will tell you a lot about the agency.
Since it takes so long for inbound to fully realize its potential, there are three very distinct phases that each take time. Every phase, including strategy, implementation and optimization, is equally important if you want results from inbound marketing.
Agencies that can't deliver comprehensive marketing and inbound strategy plans often have trouble with implementation and optimization. Agencies that only do implementation don't know how to test, tweak, adjust and upgrade your program over time to improve performance. Optimization based on real-time data is at the core of driving results from inbound.
2. A Team Of People Who Work For The Agency Exclusively
You want to ask a lot of questions about the people who will be responsible and accountable for your inbound program. A lot of newer agencies are staffed with interns or kids right out of college. Some agencies are staffed with part-time freelancers, while others have people with little or no experience planning, building and growing lead-generation machines for clients.
Not that any of these configurations are bad or wrong, but you have to be comfortable with them. We've always been uncomfortable with staffing $10,000 client engagements with interns or low-cost team members fresh out of college. You should be looking to work with people who will tell you what to do, not do what you tell them to. There's a big difference between a company that has the confidence to deliver and one that simply does whatever you say needs to be done.
During the sales process, you should meet the people you'll be working with – at least the senior people on your team. Yes, you should have senior people working on your company's marketing: senior marketing people, senior creative people and senior interactive people. While they might not be at every meeting or on every call, they should be part of the team of people working to help you get leads from inbound marketing.
3. A Proven Methodology For Inbound
Perhaps the most important aspect is the way an agency uses inbound to get leads. You should be looking for one that has its own processes, its own methodology and its own systems. This is a signal to you that the agency has been able to operationalize inbound and create a way to systematical deliver day in and day out for all of its clients. Do you want an agency like this or one that's figuring it out every day?
One way to uncover what goes on at the agency is to ask situational questions. My website needs to be live in 30 days, so how would you deal with that? We realize that we want to create a campaign for a specific target persona and need your help to do that, so what steps do you take to get it ready, implement it and then evaluate its performance? Once we start seeing performance metrics, how does your agency ensure those numbers improve month over month?
If a prospective agency can't clearly answer these questions to your liking, you should consider continuing your search.
4. A Proven Methodology For The Client Engagement
The conversation above is about inbound. The conversation in this section is about the client. Very often, the difference between amazing results and only modest results is the client. Keeping you, the CEO, focused and moving in the right direction is our job. Helping you focus your resources on the tactics that will deliver the best results, in the shortest amount of time, is also our job. You want an agency with an approach to delivering on one of the most challenging aspects of the engagement.
In our case, we use Agile and Scrum to manage the engagement. This ensures we reprioritize tactics every 30 days, that we're working on those that generate the best results with the least amount of effort and that our team and yours are perfectly aligned. It allows our team to quickly respond to the data we get from the program, further enabling us to impact results for your business.
5. Commitment To And Alignment With Your Business Results
This one might be a little subtler than the others, but you want to be sure that your agency is in complete alignment with your expectations. Many agencies are excellent at delivering the "stuff" that comes with an inbound program: blog articles, whitepapers, landing pages, websites, emails, webinars, etc. But, when it comes to the business results, well, that's not their area of responsibility.
You might prefer to get stuff, track stuff and measure the agency's effectiveness on their stuff. If that's the case, you'll have a lot of agencies to choose from. If, however, you're looking for inbound to impact your business, drive leads and turn them into sales, you need to choose an agency that has a "click-to-close" approach as well as sales enablement services that, if needed, can be deployed to help you close some of your new leads.
More important, you want your agency to be laser-focused on lead generation. Ultimately, happy clients are the ones who get leads, and unhappy clients are the ones who don't get enough. Those leads have to be qualified. They don't all have to be ready to buy today, but they have to represent your target persona.
This typically becomes real for you when you ask your agency to produce lead goal projections, conversion estimates and expected website visitor numbers. The effort to produce these should be part of your agency's standard operating procedures. If it's not and this is important to you, that agency might not be the right fit for you.
There are probably other factors I'd consider important but less so, like industry experience. While interesting, we don't find this to be a requirement. Inbound marketing works in a similar way regardless of industry. If the methodologies discussed above allow your agency team to know your industry and business intimately as quickly as possible, this experience is less critical.
Some people think an alignment between core values is also important, and again, I would never disagree with this. But, I do find that many of the agencies I know have similar core values, and they're all equally progressive. Based on our experience, I think the alignment of expectations and ability to deliver are the two overarching criteria you should be looking for in your search.
The five components above enable you to drill down into the "hows" and "whys" associated with any agency's ability to understand your expectations and deliver on those month in and month out.
Start Today Tip – Finding the right inbound agency for you isn't going to be hard, but it's going to take some work. You will have to ask the right questions, make sure the team's thinking and methodology align with yours and be 100% clear on the expected results from your inbound engagement. If you need double the leads in two months, you should be crystal clear on that and make sure your agency can deliver. The team should be happy to help you gain a better understanding of inbound, the work associated with it, the processes they use and the expected results. If these all align with your thinking, you probably have your new inbound agency.
Square 2 Marketing – Inbound Results Start With ME!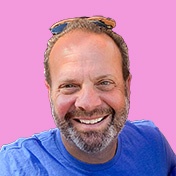 Mike Lieberman, CEO and Chief Revenue Scientist
Mike is the CEO and Chief Revenue Scientist at Square 2. He is passionate about helping people turn their ordinary businesses into businesses people talk about. For more than 25 years, Mike has been working hand-in-hand with CEOs and marketing and sales executives to help them create strategic revenue growth plans, compelling marketing strategies and remarkable sales processes that shorten the sales cycle and increase close rates.