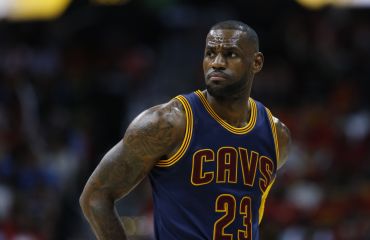 Get The Tools You Need To Dominate The Marketing Game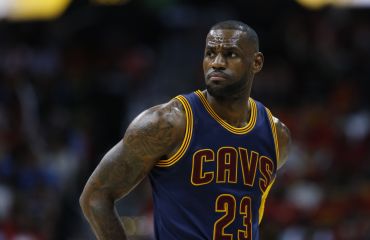 LeBron James is going to go down in history as one of the best players ever. All he needed to do was win enough championships to be in the conversation with Michael Jordan, Wilt Chamberlain and Magic Johnson. After winning his third NBA title last night, he did exactly what he needed to do to be considered among the best ever.
The connection to inbound marketing is interesting. There are a lot of similarities in how individuals, whether they're marketing managers, VPs of marketing or CEOs, can have a more dramatic impact on their own marketing and go from an ordinary player to a superstar performer.
Here are some ways you can become the LeBron of your marketing team.
'Don't Play The Game; Change The Game'
Consider the quote, "don't play the game; change the game." LeBron has been in the process of changing the game. The level of athleticism in the NBA today is dramatic. The same approach is now going on in marketing. Inbound is changing the game.
Marketing used to be about getting your name out there to gain awareness and impressions. Today it's all about real, quantifiable business results. It's about leads, sales-qualified leads, sales opportunities and new customers. Every aspect of marketing is quantifiable. It has transformed from a creative art controlled by the agencies into a science that is applied through a series of optimization experiments all designed to produce the best results.
Take Control Of The Game
If you watched any of the NBA Finals you saw LeBron literally take over the game. He wanted the ball, he wanted one-on-one match-ups and he knew he could beat anyone they put on him. Some people were even saying LeBron was coaching his team, the Cleveland Cavaliers, through the final few games. LeBron took total control.
You can take total control of your marketing with inbound. You can control the planning aspect, the building aspect and the optimization aspect. The tools are available today for you to control your website, your email marketing, your social media, your pay per click, your search engine optimization and your content marketing. You can handle it all on your own.
The benefit of controlling your marketing and all aspects of your marketing is you can change it, upgrade it or reallocate any part of it whenever and for whatever reason you see fit. This allows you to impact the performance of your marketing in a much more dramatic and immediate manner. No more waiting for campaigns to run their course. Today you see the performance of campaigns in real time and you're able to make adjustments in real time, ensuring positive performance and stronger, more impressive business results.
Play More One-On-One
LeBron wanted as many one-on-one match-ups as possible. He knew that in every single one-on-one situation he'd have the upper hand. He'd have the skills, the speed, the power and the agility to score at will.
Inbound marketing gives you the opportunity to play more one-on-one, too. You can impact search with a single blog article. You can drive the rankings for that blog article with a single social media conversation. You can drive visitors to your site with a single guest blog article on the right website. You can impact conversions by making one subtle headline change on a landing page. You can drive more leads this month by creating a piece of educational content that answers a key question your prospects are asking you during your sales process.
The list of single tactics that can be executed to impact leads and new customers quickly and efficiently is as long as the list of LeBron James' accomplishments.
You Can Be The Game Plan
Cleveland didn't have much of a game plan. LeBron James was the game plan. Get him the ball, get him open, get him the right match-up and then let him do what he does best. Inbound marketing is your game plan. Earning the attention of your prospects is going to be more effective than renting it with more traditional advertising tactics.
You can plan your attack, you can build your attack assets and you can optimize your attack in real time with inbound marketing. All you need are the skills and experience to analyze your situation and respond accordingly.
This is where good coaching can be the difference between amazing results and mediocre results. You're going to want to make sure you have the oversight you need so that when you come to the decision point (do I shoot or pass?) you have the confidence that your gut and your guide both agree — shoot the ball.
Start by planning out your inbound program. This ensures you've thought through all the aspects of your plan. You have personas, messaging, stories and differentiation. Think through the science and the orchestration of all the inbound tactics you need. Make sure you know what you want to be found for, so that you use this info when creating your website, content and conversion plans. Finally, know your numbers. How many leads do you need and how many website visitors does that convert into?
You won't win many games if you don't take the game planning stage seriously.
People like LeBron James come along once every 20 years. Michael Jordan won his last championship in 1998, almost 20 years ago. Every era, such as the Michael Jordan era or the LeBron James era, has its own style of play. Today you're seeing the style of marketing change from interruptive advertising to inbound marketing. Be there when people are looking for you and be there with helpful information. That's how you get a prospect's attention today.
Are you going to keep playing the same old-school game, or are you going to attempt to change the game with the new tactics available to you today? Be like LeBron and play inbound.
Start Today Tip – You can try inbound marketing as part of what you're currently doing with very little risk. You already have a website, so all you need to do is add an educational offer (e-book or whitepaper), build a landing page and create some email nurturing for people who download your document. Now you're practicing inbound. Keep track of the results and make small adjustments to those assets over the next few weeks. Watch the results and keep tweaking until the results are maximized. Once you're done, you've played your first game with the inbound playbook. Hopefully you were as successful as LeBron.
Square 2 Marketing – Inbound Results Start With ME!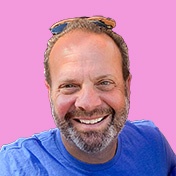 Mike Lieberman, CEO and Chief Revenue Scientist
Mike is the CEO and Chief Revenue Scientist at Square 2. He is passionate about helping people turn their ordinary businesses into businesses people talk about. For more than 25 years, Mike has been working hand-in-hand with CEOs and marketing and sales executives to help them create strategic revenue growth plans, compelling marketing strategies and remarkable sales processes that shorten the sales cycle and increase close rates.