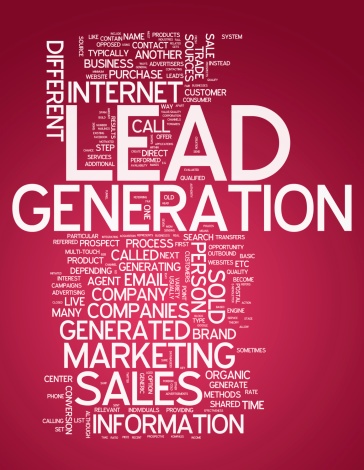 Your Website Has ONLY ONE Goal — To Generate Leads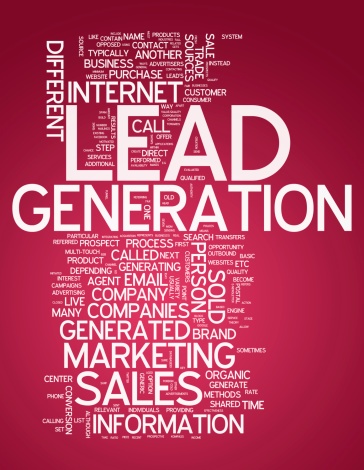 If you're still thinking about your website like it's an online brochure for your company, it's time to start thinking differently. The only goal of marketing is to generate leads. The only goal of sales is to convert those leads into new customer revenue. If your website is a marketing tool, then the website needs to generate leads, too.
With that out of the way, let's look objectively at your website strategy. Does it produce leads day in and day out? If the answer is "no," you have an issue that needs immediate attention. Your website should be turning between 1% and 3% of total visitors into leads. That's industry average, but we have clients that see 5%, 7% and even almost 9% site-wide conversion rates. But I digress.
If your site is getting 1,000 visitors a month, you should expect between 10 and 30 leads a month. If you're not getting this type of performance, you need to look into it.
Use the following inbound marketing tips to turbocharge your website conversion optimization rate and drive more leads. If your website suffers from any of the following problems, you're going to struggle to generate leads.
Your Website Doesn't Tell A Compelling Story
Go! You have 10 seconds to get me interested in your business. Not 30 seconds or a minute like most elevator pitches, but just 10 small seconds. That's how long you have on the web. When prospects land on your site, if they don't get what you do, if they don't think your company is interesting and if you don't emotionally connect with them in 10 seconds, you can say goodbye to them.
If you think what your website home page says isn't important, think again! If you think it's not important to invest real money and time to create a message that does what is necessary, this might be why you don't get any leads from your website. This might also be why your bounce rate is 50%. The most important part of your site is what new visitors see the first time they land on your site.
In those 10 seconds you have to disrupt their status quo, get them to know what you do, feel like you understand their pain, see you have solutions to that pain, understand what you do is different than all your competitors and then show them proof you've already done it with other people just like them. This takes a blend of art and science that's not easy to create. It takes practice, process and a lot of experience, and it's missing from 95% of every single website on the web today.
You Don't Have Any Offers
You're looking for leads but you don't offer your visitors anything of value. Contact us, speak with a sales rep, call us today, schedule a consultation, try our demo, download our free trial — these are all about you. They're veiled sales calls and people don't want to be sold to.
Every day you have hundreds of people coming to your site and 90% of them don't want to talk to you. They're not ready because they're early in their buying journey (probably in the awareness stage), but all you have is "talk to me" offers. So they leave.
You need to think through a deliberate conversion strategy so you provide information that is going to help them. They're there to get smarter, and if you give them educational information that satisfies that need, they're more than happy to give you their contact information in return. The more you do, the more leads you'll get.
You Don't Have The Right Offers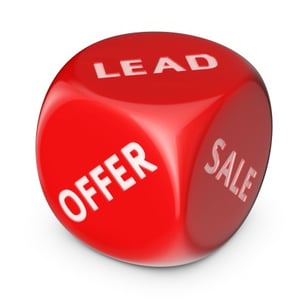 But not all offers are created equal. You have to understand your prospects at a deep and authentic level to create the offers that convince them to convert. The best way to do this is to segment all your personas, segment them again by the stage of their buyer journey and then collect a list of questions they typically ask while they're engaged in their buyer journey.
If this effort is about getting prospects to feel safe, if it's about educating them and making them smarter, then knowing what questions they ask and providing them with answers to those questions in the form of downloadable assets is how you drive more leads from your website.
For example, if you have two personas (the CFO and the COO), you'll need offers for both. The CFO might ask more financially-oriented questions in the beginning of a search for products or services like you offer and the COO might ask more operational-oriented questions at the beginning of her search. You might want a whitepaper for the CFO and an e-book for the COO. Segmenting your inbound marketing like this and creating content with this approach will definitely produce more leads.
You Don't Have The Right Offers On The Right Pages
Now that you have the right content, you can't put it all on one page and hope your prospects find what they're looking for. They're not going to spend 20 minutes on your site looking through everything just to find what "might" be there for them.
You have to map out the pages on your site that are designed for each persona and designed for the specific stage of the persona's buyer journey, and then present those offers on those specific pages. This is where website development and content marketing converge, and one without the other (this happens a lot) results in low lead gen results.
Your Landing Pages Are Not Designed For Conversion
If this wasn't complicated enough, it gets even more complex. Getting the right offers on the right pages usually results in someone clicking on a CTA button (call to action) and then landing on another page. These "landing" pages have to be designed correctly or your potential lead can leave from here, too.
This page has to be clean, simple to read, easy to understand and not cluttered with distractions. Lose the navigation because you don't want people leaving this page. Resist the urge to include your phone number or links to other conversion pages. Don't give them other offers. Keep your form as short as possible and include an image of what your prospect is about to download. People don't read, so a picture is going to help.
If you get all this right, you might get them to fill out the form and click the button. Now your mission is accomplished (at least your marketing mission). You generated a new lead.
You're Not Tracking The Right Numbers
But you're far from done. You can't celebrate yet. Your goal is not to generate one new lead, but rather hundreds of new leads every single month. The only way to get good at this is to measure the results of your efforts. You should probably expect to see your site-wide conversion rates go up pretty dramatically initially before settling into more modest month-over-month improvements.
I've seen some sites with .3% conversion rates. With some of what we discussed above they can get to 1% pretty quickly. With ongoing work and optimization their conversion rates jump to around 1.2% or 1.4% and might top out at 1.7%. While you can continue to work on driving up that number, you should have realistic goals that you're probably not going to see the same improvements month over month forever.
At that point, you should shift to actual lead gen numbers. How many leads are we getting from our website each month? You want to shift to this metric because you're going to be doing more to impact both conversion and new visitors, which when combined actually drive significant lead generation. By the end of 12 months you could be looking at a 200% to 300% improvement in this extremely important metric.
Historically, marketing hasn't been accountable for much beyond execution and support. But today, marketing should be accountable for producing a certain amount of leads each month. If your marketing team produces, it gets to stay. If it doesn't, find a team that can produce leads. There are no excuses because inbound marketing is a science and all the tools necessary to produce leads are at your fingertips.
Square 2 Marketing – Inbound Results Start With ME!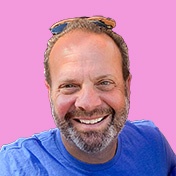 Mike Lieberman, CEO and Chief Revenue Scientist
Mike is the CEO and Chief Revenue Scientist at Square 2. He is passionate about helping people turn their ordinary businesses into businesses people talk about. For more than 25 years, Mike has been working hand-in-hand with CEOs and marketing and sales executives to help them create strategic revenue growth plans, compelling marketing strategies and remarkable sales processes that shorten the sales cycle and increase close rates.