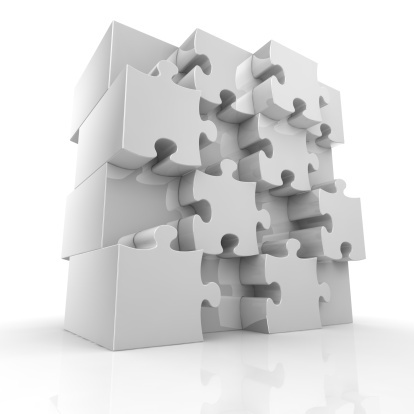 The Sheer Volume Of Inbound Marketing Tactics Required To Produce Results Makes Your Website Just A Piece In A Complicated Puzzle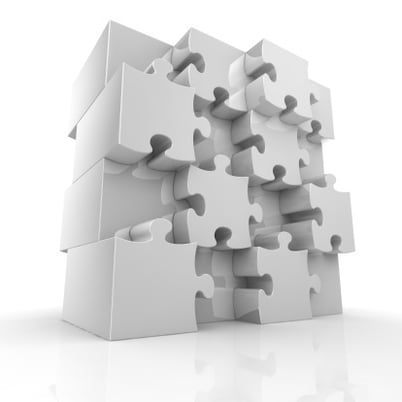 The article published yesterday centered around your website and some of the expectations from that asset. It might seem a little contradictory that today's article talks about the website in relation to all of the other inbound marketing tactics you need to execute perfectly to drive results.
But in our experience (which includes hundreds of inbound engagements), while it's important, your website is just a piece of the puzzle.
Even the best-looking, most well-architected website won't work to generate leads and new business if the rest of the elements in your overall revenue strategy, inbound marketing and sales enablement program are missing or improperly designed. You can get people to your site, but they need to connect with you emotionally in 10 seconds, know where to go next and be presented with the right content in context to their buyer journey. Then they need to be appropriately nurtured and additional offers must be presented to them as they work through their decision-making process.
There are a lot of way to mess this up, deliver an incomplete experience and then be disappointed with the inbound marketing results and wondering what's wrong.
Here's how we look at website design in context to the entire inbound marketing strategy and the connectors we use to make sure we build a complete program that performs.
The Messaging Connector
You can have the most beautiful and well designed website on the planet, but if the messaging on the site doesn't connect with the visitor in a disruptive and emotional way, then the back button is just too convenient. Recent studies by both Microsoft and Google report that you have 10 seconds to grab a visitor's attention before they leave. Your site must deliver a compelling message. Creating that message takes experience and, in some cases, it requires heavy lifting.
We work with our clients for a couple of weeks to create that message. We want buy-in across their entire organization, especially the sales team. You don't want the same message as your competitors, and you want it to be obvious to your visitors why your company is better, different or remarkable when compared to all of the other options. If this is missing from your website, it's highly likely that your results might be missing, too.
The Journey Connector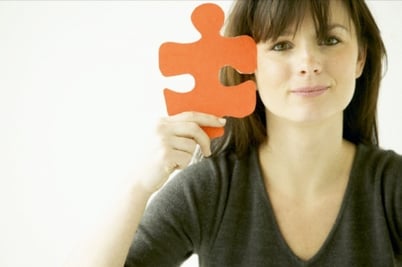 Right now, people who just started their buyer journey are coming to your site. They're researching options, but they might not even know that what you do exists and is a solution to their challenges.
Other people coming to your site are in the consideration stage, and they have identified three options. While you're on that list, they're trying to figure out the differences between you and your two competitors. Finally, there are people who want to do business with you and are ready to connect, but they don't want to be sold to. Giving these people content in context to their journey is the difference between success and failure.
You need pages for each type of visitor. You need to consider their journey and provide them a path to continue their journey with you on your site. You need to architect a site that has a very deliberate, strategic and well-thought-out path so visitors keep coming back throughout their journey.
Again, this is more than just looking good. It means pages have been strategically created and designed to support the questions prospects have at each specific stage of their journey. It means pages are linked and actions are designed. You know what you want each visitor to do on each page of the site. You know what you want them to feel, to see, to read and to do. It's critical to keeping people on your site and turning them from anonymous visitors into leads.
The Search Connector
If no one can find your site, your business is invisible. It would be like opening a store and not using any signage to tell the local community you're there and what you sell. You must know what keywords, keyword phrases and questions you want your site to be found for before you start building it, designing it and writing even one word of copy.
While not the same, being able to convert visitors on your site pages is a big part of ranking today. The Quality Score of your pages gives Google an indication that your pages are providing visitors the information they're looking for. You need to make sure that visitors are clicking on the appropriate pages for where they are in their buyer journey.
The Offer Connector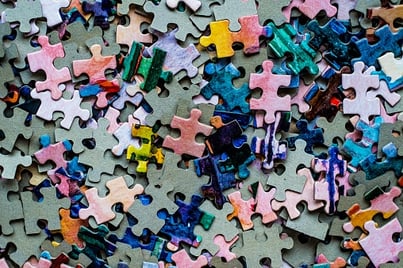 Speaking of clicks, we're not getting hired to drive visitors to your pages and improve your rankings on Google. Those are nice indicators of success, and yes, they're predictive indicators that the program is working. But we're about leads and new customers.
One of the most common challenges with websites we review is a lack of educational offers on the site. Your website has only one mission in life: Turn visitors into leads and then help nurture those leads until they turn into new customers. You do this by providing educational materials perfectly architected to your prospects' personas.
You can answer their questions with an e-book. You can provide educational tips with a video series. You can help them with common challenges via a podcast. You can provide a series of tip sheets or checklists. Quizzes, surveys and interactive tools all represent wonderful ways to get your visitors to engage with you on your website. That engagement typically drives your ability to not only turn visitors into leads but also to turn leads into new customers.
The Nurture Connector
Getting leads is going to look easy when you get all of these elements up, running and optimized. But we're still not done. Marketing today is a long slog. You need a smart and strategic effort to turn those leads into sales opportunities and then ultimately new customers and revenue.
That's where nurture comes in. Roughly 90% of all leads are not ready to buy. That might be a big disappointment to your sales team and your CEO, but it's true. We deploy several tactics to bump that number up, but when you think about your funnel, the same visual is in play here. More people are at the top looking around compared to people at the bottom ready to buy.
You're going to need a variety of nurture tactics to help keep your company at the top of the conversation with your best prospects. Tactics like general "air cover" emails. Campaigns that are content specific and related to actions prospects take on your website. Highly personalized campaigns that are specific to types of role, verticals or positions in the buyer journey. These campaigns should be strategically designed, or else you'll end up with a collection of campaigns that don't make sense and don't produce results.
When we assess the performance of a company's marketing and sales effort, we look at all of the elements, not only the website. As a CEO or VP of marketing, you're going to want to be aware of the holistic performance of your marketing, not just one slice of that effort.
Square 2 Marketing – Innovating Marketing And Sales To Match Today's Buyer Behavior!
If you're going to INBOUND 2017 this month in Boston, sign up for a FREE full inbound program assessment in-person at our booth on the floor of Club INBOUND. Click here to schedule your time with one of our inbound experts. In just 15 minutes, we'll assess your current situation and provide personalized recommendations on how to improve results.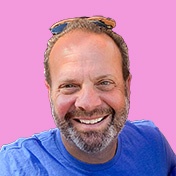 Mike Lieberman, CEO and Chief Revenue Scientist
Mike is the CEO and Chief Revenue Scientist at Square 2. He is passionate about helping people turn their ordinary businesses into businesses people talk about. For more than 25 years, Mike has been working hand-in-hand with CEOs and marketing and sales executives to help them create strategic revenue growth plans, compelling marketing strategies and remarkable sales processes that shorten the sales cycle and increase close rates.