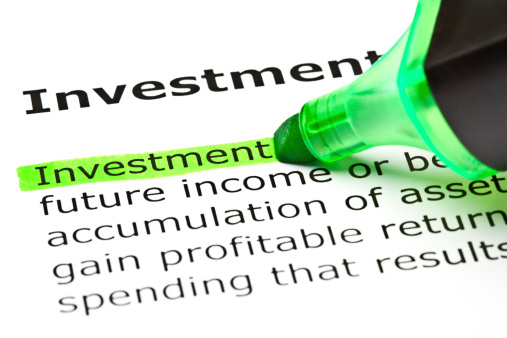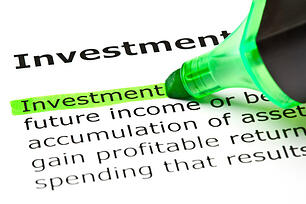 The past couple of days have featured articles and educational content connected to marketing strategy and how inbound marketing contributes to strong program performance.

This morning, I was reading an article
from another marketing guy who stated, "An inbound-only program is like sitting around waiting for the phone to ring."

His premise, while poorly articulated, was that you need both inbound and outbound to be effective. My premise is that you only need outbound when you don't know how to effectively drive enough leads for your business with inbound marketing.

Which brings me to today's article, one that has a lot to do with measuring the effectiveness of your marketing and making sure you're planning to use marketing tactics that deliver a very high return on marketing investment. So, while it might appear that we're down on traditional advertising, that would actually be incorrect. What we're down on is wasting precious marketing dollars on marketing tactics that deliver a much lower ROI.

As you create your marketing strategy, you want to make sure you're getting as much as possible from that investment. Whether it's $10,000 or $1,000,000, that investment has to produce results. If you pay an appointment-setting firm $10,000 a month for three months, and it gets you 30 appointments and one client worth $30,000, is that a good deal? If you don't have anything to compare it to, you can't really answer that question.

If you took that same $30,000 and used it to grow your website visitors from 1,000 to 3,000, and you converted 2% of those visitors into leads, that would be the same 30 leads. But at a 10% rate of sales ops to sales closes, you would have three new clients and $90,000 in revenue. Plus, you'd have 30 prospects on lead nurturing campaigns, and an additional 2,000 people would have visited your website. I hope you see a significant increase in ROI with the second program versus the first one.

Keep in mind that many of the traditional tactics are actually delivering a decreased return. As people get better at opting out, ignoring cold calls, attending trade shows, skipping ads and throwing out mail, the return on many of these tactics is dropping dramatically. You are going to need new options sooner than later.

It's not that traditional tactics don't have return; it's that their return is typically lower than the return delivered by inbound marketing tactics. Of course, every business, every industry and every situation is different, and my examples are for illustrative purposes only. I hope you see where I'm going with this.

I see a lot of marketing people defending outbound or strongly suggesting that inbound marketing requires outbound to be effective. I get it. These people have made their careers and their businesses rely on these old tactics. It's easier to pretend new methods don't work. It's easier to argue that new methods won't stick. That social media is a fad and that the Internet is never going to change how people shop. We've heard this kind of commentary before.

As you decide which position you want to support at your company, just keep one thing in mind: The only idea that should be impacting your thinking is how your prospects buy. If they are waiting by the phone for someone to call them out of the blue before they make a purchase decision, then cold-calling is the right marketing tactic for your business. If they wait all year long for their annual trade show and then head on down and buy from the person with the biggest booth, then by all means, invest in your 20x20 trade show booth.

But if your prospects behave like you and me, they are starting their search online. They are asking for and looking up information via social media. They are visiting websites and looking for interesting educational content. They are asking for feedback, checking reviews, doing research and getting 75% of the way there before they ever contact you or your company. If your company isn't part of that research and awareness process, you're likely invisible to potential prospects.

If someone tells you that inbound marketing is like waiting for the phone to ring, find someone who actually knows how to execute this kind of marketing. Because it couldn't be further from the truth. Inbound marketing is the only way to proactively manage your lead flow in real time with tactics that can actually be executed today, tomorrow, next week and next month so that no month goes by without you hitting your sales goals.

Start Today Tip – It's likely that you are currently executing marketing tactics with a low return on marketing investment. The only way to know is to look at your portfolio. Anything that has questionable return should be canceled. Don't be worried. Stopping something that isn't performing never impacts overall performance, and the move to add something new (even if you're unsure of the performance) almost always drives a positive improvement. Adding some inbound marketing tactics with a high return on marketing investment will surely improve traffic and leads without breaking the bank.
Square 2 Marketing – Leading The Reality Marketing And Inbound Marketing Revolution!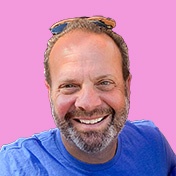 Mike Lieberman, CEO and Chief Revenue Scientist
Mike is the CEO and Chief Revenue Scientist at Square 2. He is passionate about helping people turn their ordinary businesses into businesses people talk about. For more than 25 years, Mike has been working hand-in-hand with CEOs and marketing and sales executives to help them create strategic revenue growth plans, compelling marketing strategies and remarkable sales processes that shorten the sales cycle and increase close rates.