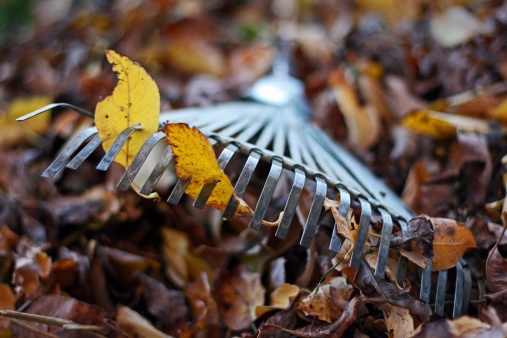 Inbound Marketing Tactics Need To Be Raked Regularly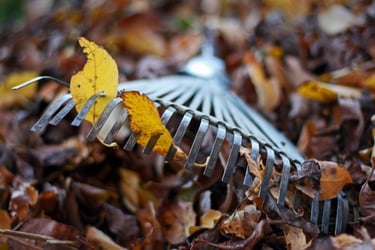 You've been running your inbound marketing program since January and are starting to see some results, but you'd like to get even more lift from your efforts. Sound familiar?
It's not uncommon for programs coming up on the 12-month mark to be in need of some grooming. You have to remove underperforming tactics and replace them with higher-performing or new ones.
Fall is a great time to take an objective look at what's working well, what's not and what you should add to improve inbound performance. Why now? You have enough data to make good decisions. You're getting ready to roll into your second year. And your planning for 2016 should be underway.
So, here are some areas on which to focus your fall inbound marketing cleanup.
Blog Frequency
Based on blogging best practices, you must create blog articles that are keyword and contextually relevant for search. That's not up for debate. We've seen this across all clients, in all industries.
The real question concerning blogging is: How much and how often? While we don't see many clients blogging too frequently, it's one possible outcome of an overly aggressive effort. Most of the time, though, we see underallocation in this area. Blog content is working to drive organic search visitors and convert those readers into leads.
What we don't see happen very often is testing of blog frequency to see if increases have an impact on organic search visitors. Now is a good time to run a few tests. If you're doing one blog article a week, try two or three per week for a month, and see if the number of organic visitors increases. Then, evaluate the increase and the conversion of those new visitors to see if the extra effort was worth it.
Here's an extra blog-related tip. Experts have been saying that Google ranks longer blog articles (2,000 to 2,500 words) higher and more frequently than shorter ones (600 words). We have NOT seen this in our client base, but that doesn't mean it's not worth testing. You may have noticed that some of our blog articles are longer than others. Now is a good time to try a longer article and see for yourself.
Content Performance
Over the course of the year, we try a lot of different content marketing ideas. Now is the time to look back and see which blogs were the most viewed, most clicked and most shared. This is very insightful data to have as you start to plan your content strategy for 2016.
Apply the same thinking to your long-form content, including items like whitepapers, e-books and infographics. Which ones were the most popular? This insight should also contribute to your strategy for next year.
You'll want to integrate keyword performance with this content performance data. Take a look at your most strategic keywords. Are you moving up or down? If you're not moving up, focus on these keywords in your content strategy so that the content you create next year supports your desire to rank more highly for them.
Website Optimization
This is one of the tactical areas that might require the biggest cleanup going into 2016. We're encouraging all of our current clients and setting up all of our new clients to participate in what we're calling the Website Continuum: a website project that never ends. We're doing away with the website build that takes six painful months and, instead, planning to do site work month in and month out. This way, client websites are always updated and always reflective of the latest thinking.
Make sure this approach is part of your plans for next year. This means that you need to regularly prioritize your site features, plan for ongoing upgrades and be optimizing every month.
The driver then becomes the performance of the site and the pages on it. Monthly upgrades and optimization should be based on the value of the work. Tasks that add a ton of value and don't take much time move to the top of the list, while those that add less value and take more time move to the bottom. The only way new items can get on the monthly list is if something of equal value comes off.
Keep a backlog of ideas, upgrades and optimization items, adding to it each month. When it comes to prioritization, pull items from the backlog to create the work package for the given month. This is an excellent way to ensure that improvements get added to the site every single month.
Social Media Platforms
Take a look at your social sites. Not every social media site delivers the same amount of value, and it takes time to keep them all updated. Instagram and Pinterest are great, but maybe you don't need to keep those updated weekly. Moving some of that effort to LinkedIn or Twitter might produce better results.
Now is the time to look back and see which sites drove which visitors and how qualified those visitors were. Not all website visitors are created equal. An objective evaluation enables you to reallocate resources or money to a site that has historically produced better leads.
Influencers
The same thinking should be applied to influencer marketing and guest blogging. I used to write an article for Vistage, which seemed, on paper, to be an excellent influencer site. But, we never received any leads and hardly any click-throughs or new visitors. So, when we did our fall cleanup last year, we made the decision to refocus that energy on other entrepreneurial sites that were producing results.
Inbound marketing requires a constant review of what's working and what's not. This is probably something you should consider operationalizing so that it happens regularly – perhaps every 60 days or so.
What you don't want is for your internal inbound team or your agency team to be working on tactics that are not contributing to business results. Strong agencies provide this oversight because they've had to build it into their engagements, but internal teams or agencies that are new to inbound might not be aware that being busy doesn't always translate to positive results.
Start Today Tip – Start engaging in a more critical review of the tactics in your inbound program. Marketing has to produce results. Even if those results include nurturing prospects and staying top of mind for them, these elements have to be integrated with your tactics. By taking a performance-based approach to your marketing, you're able to remove low-performing tactics and focus your time, money and thinking on the high-performing ones that drive business results.
Square 2 Marketing – Leading The Reality Marketing, Inbound Marketing And Inbound Sales Revolutions!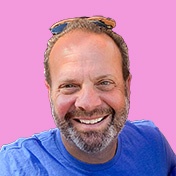 Mike Lieberman, CEO and Chief Revenue Scientist
Mike is the CEO and Chief Revenue Scientist at Square 2. He is passionate about helping people turn their ordinary businesses into businesses people talk about. For more than 25 years, Mike has been working hand-in-hand with CEOs and marketing and sales executives to help them create strategic revenue growth plans, compelling marketing strategies and remarkable sales processes that shorten the sales cycle and increase close rates.