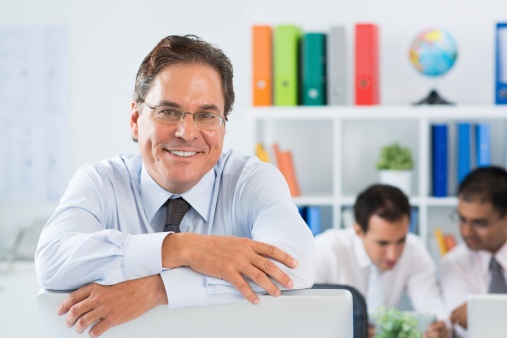 Inbound Marketing Connects The Dots Between Investment And Results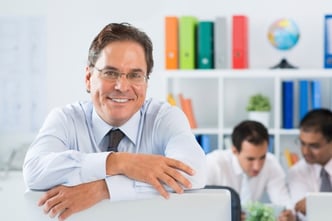 How many times have you gone to the CEO with your marketing budget, only to leave the meeting with a small portion of what you hoped to spend? If this sounds familiar, you need to be looking at inbound marketing as a way to show your CEO exactly how investment relates to results.
Next time you're asked to cut the budget, respond by illustrating the impact this reduction is going to have on lead flow. Inbound marketing helps you make that correlation in a very scientific way.
Less blog articles means less visitors, and less visitors means less conversions, and less conversions means less leads, which means less sales opportunities and less new customers. So, how much did you want to reduce the budget?
Inbound Marketing Drives Accountability
The conversation above might sound great to all those VPs and marketing directors reading this article, but the connection also brings accountability to a role that has long been unaccountable. That's right! I'm talking about you.
Marketing people can no longer be unaccountable for the results produced by the company's investment in marketing. A decline in revenue is not a sales problem or a marketing problem; it's a revenue problem. And marketing needs to be as accountable for revenue as the sales team is.
So, if you're going to use the reduced results as a way to protect your budget, you'd better be prepared to deliver those results when your CEO says, "Hmmm, that makes sense. Keep your budget, but get me those leads."
As far as I know, there is only one way to build a predictable, scalable and repeatable lead-generating marketing machine, and that's with an inbound marketing strategy and tactics.
Explaining Inbound To Your CEO
Congratulations! You got your CEO's attention and protected your budget. Now, you have to deliver. One key to delivering is setting the right expectations. Inbound features the strategy and tactics to do lead projections, but it also takes time. Depending on where you are in your inbound journey, you might be early – and that means having patience.
It's critical for your CEO to understand that inbound is a slow and gradual "up-and-to-the-right" methodology, not a silver bullet, easy button or secret weapon to achieve massive lead generation in 30 days. It's important for them to understand that this is a shift away from renting your audience's attention (which is expensive and less effective in today's environment) and toward earning it.
It takes time to earn their attention and their trust, but once you do, you have the opportunity to earn their business.
Matching Marketing To The New Buyer Behavior
It's also essential for your CEO and the other management team members to understand the way people buy today, as it's changed so dramatically. In the past, the sales team owned and managed the prospect's buyer journey. If prospects wanted info, they had to come to the sales team. Sales controlled the flow of information in a way that attempted to convince buyers to say yes.
Today, though, the buyer is in control. They're managing that flow of information. They're visiting your website not once, but up to eight times before they ever contact you. They're reading reviews on your business, asking your customers to share their experiences through social media, Googling your company and reading everything they can get their hands on.
In fact, by the time they finally reach out and ask to speak with a salesperson, they're usually 75% of the way down the sales funnel. They may have even emotionally decided to work with you, and now they just need a few questions answered. Remember, people make purchase decisions emotionally and then rationalize them. Inbound is the perfect methodology to connect with prospects emotionally first because it nurtures them, educates them, advises them and feeds them information on their terms and time line, not yours.
Why Sales Needs To Be Part Of The Conversation
Inbound marketing only creates the initial experience for your prospects. Your CEO needs to understand this facet of today's buyer behavior. Eventually, those people who've had a wonderful experience with your company are going to need to speak with a sales rep. If your sales team treats them like it's 2000 instead of 2015, you run the risk of losing them and effectively wasting all the brand equity, trust and money you spent acquiring and nurturing them.
We see this every single day. Clients who are getting leads from inbound activities are burning those qualified leads because they're still trying to sell to them. Instead, get your CEO to see why shifting to an inbound sales effort continues that remarkable experience the prospect had when they initially found your company. If the goal is revenue growth, marketing and sales have to be perfectly aligned. Inbound is the only methodology that addresses the inherent connection between these two.
Your CEO isn't going to be interested in the gory details of landing pages, influencer marketing, social media conversation starters and content creation. But, they're going to be interested in your ideas if you can improve the return on investment in marketing and provide alignment and efficiencies between sales and marketing. Both of these challenges have been long-term ones for CEOs at companies of all sizes.
Start Today Tip – They key is helping your CEO understand how buyer behavior has changed. The best way to do this is by discussing their own buyer behavior. How many times have they started a search for a product or service online? How many times have they asked for a referral on social media or looked up a company review? When was the last time they did either of these things? The answer is going to be: "Yesterday, of course." Your prospects are behaving the same way. If that resonates, the next question is: "What do we do about it?" The answer: inbound marketing and inbound sales. Now, it's up to you to deliver.
Square 2 Marketing – Leading The Reality Marketing, Inbound Marketing And Inbound Sales Revolutions!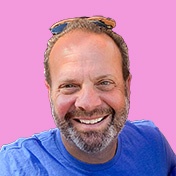 Mike Lieberman, CEO and Chief Revenue Scientist
Mike is the CEO and Chief Revenue Scientist at Square 2. He is passionate about helping people turn their ordinary businesses into businesses people talk about. For more than 25 years, Mike has been working hand-in-hand with CEOs and marketing and sales executives to help them create strategic revenue growth plans, compelling marketing strategies and remarkable sales processes that shorten the sales cycle and increase close rates.