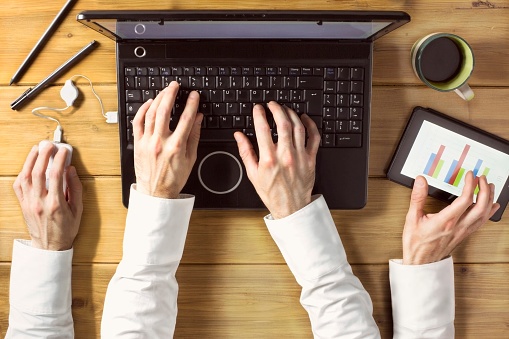 If You Want Leads, Sales Opportunities And Revenue, You Want Your Agency To Do It All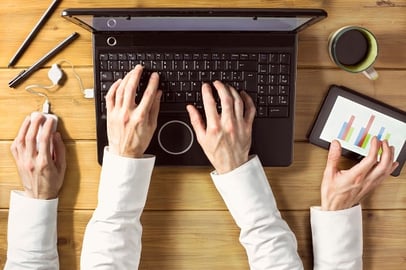 A website design agency does website design and build projects, not copywriting. That seems kind of obvious, right? Wrong. That is how it used to be. Some shops still don't do the copy for website projects, or they might outsource it to a writing services firm.
But if you're looking at your website redesign project as a chance to turn your online brochure into a revenue generation machine, then your search should include only agencies that design, build and write.
You want a website agency with copywriters on staff because your website is intimately connected to at least four other highly important marketing activities: search engine optimization, content marketing, conversion rate optimization and lead nurturing. Disconnecting these four web-related activities from the design and build of the website introduces risk into your project if lead generation is your goal (and it should be your only goal).
Here is how integral copy is to your website design and development project.
The Words On Your Site Are More Important Than The Colors
Take a look at three or four websites. What do you see? Long scrolling sites with cool icons, bold colors, lots of space, hamburger menu bars at the top and maybe video or cool scroll features. Now what gets you to stop and stick around? Yes, the words. The four or five words in the headline. The sentence or two at the top of the page. Those words either speak to you, grab your attention, disrupt your status quo and make an emotional connection or they don't. If they don't, we failed.
While important, the site design is just the canister for your content. Today, sites can be built from templates, with designs that others created and website shops use for a fee. While this saves you money, and it's unlikely you'll see a similar site in your lifetime, it's a template nonetheless. Nothing wrong with templates, especially if you're on a budget. But when it comes to copy, do you want the words to turn visitors into leads for your company or for your competitors?
Your Leads And New Customer Results Require Great Copy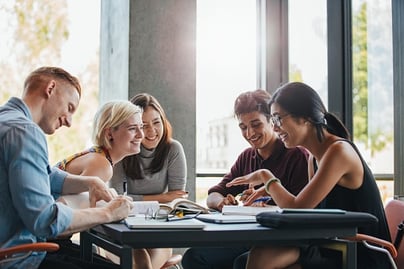 Let's imagine you have a website today. It's three years old and you're ready for a new site. What should the new site say? Should you paste the old copy from the old site into the new site? No, please don't.
There's a reason you want a new site. Your old site isn't generating any leads. In fact, it's repelling everyone who comes to it, sending them running into the arms of your competitors. Remember, someone either did a search, found your site, clicked in and then left, or worse, someone told your prospect about your business, they found your site, clicked in and then left. Yikes! Not good.
Your website is the cornerstone of your marketing, and it demands the best copy, the best messaging, the best stories and the best conversion strategy to drive as many leads, sales opportunities and new customers as possible.
Your Ongoing Web Work Will Be To Adjust Messages, Stories, Headlines And Content – Not Design
To further emphasize the importance of content over design, think about the six months after you get your new site live. Your work post-launch is about improving the results, improving the time prospects spend on the site, improving the number of pages visitors look at, lowering the bounce rate, increasing conversion rates on highly visited pages and driving leads for your business. This work rarely involves making any changes to design; it always includes heavy adjustments to headlines, forms, page flow and the stories on each page.
That skill set is resident in our writing team. They're not only professional writers but also experts at conversion rate optimization and search engine optimization. They know how to create content for a page that will rank, rank quickly and convert because, as we mentioned earlier, the more a page converts, the higher it ranks. These skills are no longer interchangeable but rather intertwined. As you consider your next website rebuild (or if you're in the middle of a website rebuild), make sure your team has the right set of skills to deliver your lead goals and revenue objectives.
Writing For Conversion Is An Art And It Requires Professional Writers

Since we're talking about websites that produce results and not only websites that look pretty, we should talk about writing for conversion vs. simply writing copy that reads well. A lot of writers can write well. But you need writers who are writing for conversion and for results. This includes writing for the website but also for the ongoing conversation that might continue after the website conversion. This includes nurturing those leads after they leave the site. You want writers who can engage a prospect, keep them engaged and tell the stories required to move prospects down and out of the funnel as sales opportunities. This is a unique skill set that's sometimes hard to find.
A Story For Illustration
We had a client come on board with a new website in the final stages of completion. The company doing the design and development was a respected design firm that did great work. Since we came on board toward the end, we had limited responsibility for the design and launch of the site, but we were excited because the site had 100,000 monthly visitors and zero leads. It was a big opportunity for us to help generate leads and sales opportunities.
We had a look at the final design and, as the build rolled out, we started asking some questions. What keywords, phrases and questions were considered when building the site? None, we were told, as the design firm was asked to just design and build the site. What conversion points are on the site to turn visitors into leads? None, we were told, as the design firm was asked to just build the site so it looked great and worked right.
What pages are designed for top-of-the-funnel visitors, middle-of-the-funnel visitors and bottom-of-the-funnel visitors? None, we were told, as the design firm wasn't given that direction and it wasn't part of the scope. The copy on the pages seem like it's all about the company and their services, their products, their history and their leadership; where are the pages and copy that talks about your client's prospects and their pains, their challenges and their issues? The client wrote the copy, we were told, and the design firm just pasted it in.
This site cost $75,000 and looked beautiful, but after 30 days it had not produced one lead. It was our job to fix it after the fact. Not a cheap project, not an optimal approach to website design and not how you should expect your site to be built. After adjusting the copy for conversion, adding conversion offers and reorganizing the site, we produced more than 1,000 leads the next month. The site required a few more months of work to get it where it needed to be for search and conversion, but you should see the moral of the story. Build your site right so it produces the business results you expect, not so it looks great.
Square 2 Marketing – Innovating Marketing And Sales To Match Today's Buyer Behavior!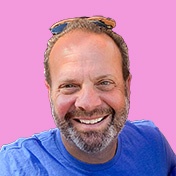 Mike Lieberman, CEO and Chief Revenue Scientist
Mike is the CEO and Chief Revenue Scientist at Square 2. He is passionate about helping people turn their ordinary businesses into businesses people talk about. For more than 25 years, Mike has been working hand-in-hand with CEOs and marketing and sales executives to help them create strategic revenue growth plans, compelling marketing strategies and remarkable sales processes that shorten the sales cycle and increase close rates.