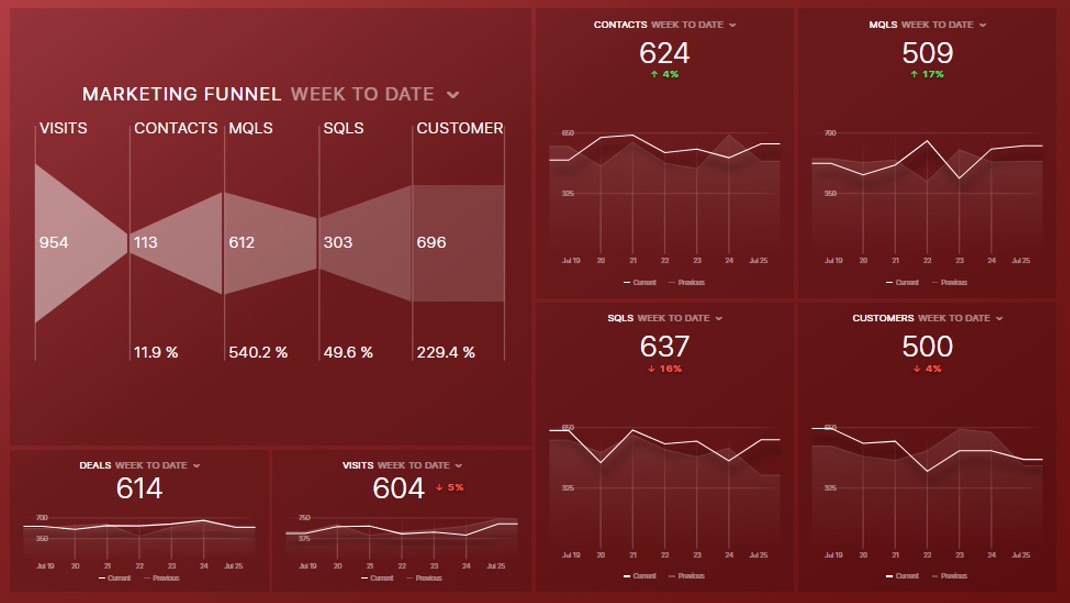 Inbound Marketing Or Demand Generation? Both Approaches Need To Be Results And Data Driven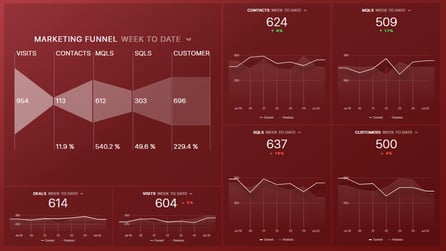 Today's marketing is highly complex, with many different moving parts, a variety of skill sets needed to execute it and an overlay of technology. To really do it right you need UI/UX, conversion rate optimization, content expertise, web development, lead nurturing, paid search and organic search just to drive leads for your sales team.
But the tactics are only part of the puzzle. The real challenge comes from being able to analyze the performance of those tactics quantitatively and then adjusting delivery to increase performance month over month.
You need a team of data-obsessed marketers to do this well. Because marketing is so complicated and data is so critical to success, companies are finding it increasingly difficult to hire for these skills. That's why it's a smart choice to work with a digital marketing agency that features these skills, nurtures these skills and has operationalized the delivery of these skills for its clients.
Here are some signals to be sure your agency has the data chops to elevate your sales and marketing from an art to an exact science.
The Agency Has A Technology Practice
A lot of agencies today have a specific technology that's core to their practice. That's not the kind of agency you want. You don't want a HubSpot-only shop, a Marketo-only shop or an anything-only shop. You want an agency that has the ability to work with you to understand your technology requirements, recommend the right technology and be agnostic about those recommendations. The agency's team should then be capable of helping you install, configure and optimize whatever tools make sense for your company.
To do this well, you're looking for a company with a team of technology experts. You're looking for a company with a variety of technology partners. You're looking for a company with a set of technology related services to help you deploy and get value from the tools you choose in a fast and efficient manner.
The Agency Has A Lab For Testing And Experiments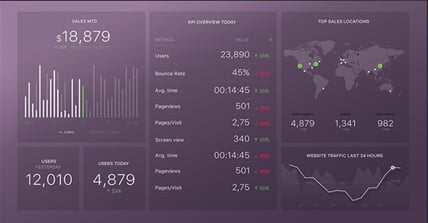 Marketing and sales tactics require fast iteration and an approach to controlled experimentation to produce bigger and better results. But experimenting on your own company introduces unnecessary risks that you can avoid if your agency is running tests and experiments internally in a more controlled environment.
Ask your agency how it innovates, tests tactics and runs experiments. Then ask how all of that is going to impact your program. Agencies with limited experiences typically learn what works while executing client engagements. That's something you should try hard to avoid. While you do want to be on the cutting edge of marketing and sales innovation, you don't want the learning to happen on your dollar. Having an agency that runs tests in-house on its own marketing gives you the benefit of that learning without having it negatively impact your program.
The Agency Has Data It Tracks Daily, Weekly And Monthly
You want to be intimate with your performance data. I check our performance data and most of our clients' performance data every day on my iPhone. Our client teams are looking at performance data daily, weekly and monthly depending on the specific metrics. For example, we look at organic search results and keyword performance weekly, but we look at website visitors, conversion rate and leads generated daily.
The insights uncovered from obsessing over the marketing and sales analytics drives our recommendations to clients. Our recommendations, prioritization and planning methodology is designed around the flow of data and insights that fuel our planning. Each month, our team meets with our clients, and based on the data the team recommends the tactics required to continue to move the metrics. The team recommends 30 days' worth of tactics and delivery adjustments based on the data from the previous period.
Typically, our clients collaborate and co-create that 30-day plan with us and then we execute. That combination of data, planning and collaboration creates a wonderful experience for our clients.
The Agency Has An Optimization Methodology Based On Data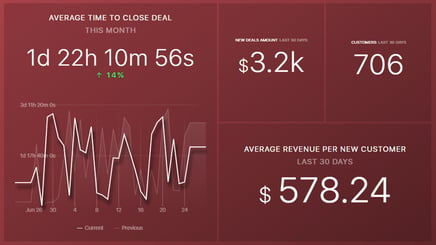 Your agency should be doing more than just checking data. What you're looking for in your agency is a methodology and processes around data analysis, review, response and action. Knowing where to look for insights, knowing what to look at and knowing when to look are all important aspects in our analysis phase that usually come only from experience. But the key is then what to do with that insight.
We like to review the data with a wide variety of team members. People with different backgrounds bring different perspectives to the challenges. Our interactive team might approach a challenge differently than a content or design team member. We want a diverse set of ideas flowing into the team and then we want a unified response. What are we going to do about it? How do we fix it, or how do we drive more of it? Then we need an action plan. What are we going to do and by when? Who's working on it and what do we expect from a results perspective? This is how we drive results for our clients.
The Agency Has A Chief Revenue Scientist
OK, this one might be a stretch and yes, I might be biased toward this approach, since this is my informal title at Square 2 Marketing. But I take the title seriously and it does describe a good part of my responsibility at the agency. I do run experiments. I do analyze data and the results of those experiments. I do draw correlations between the tactics we're executing and the results that come from those tactics.
My goal as the company's chief revenue scientist is to clearly understand how to move the needle as fast as possible. If clients need more website visitors, what do we do (based on our experiments) to drive up those numbers as quickly and as efficiently as possible? If clients need more leads, what do we do (based on our experiments) to drive up those numbers as quickly and as efficiently as possible? Finally, for clients that need more new customers, what experiments have we run in the sales enablement area that directly impact closing more deals faster?
We don't want to use our clients to learn how to do marketing. We want to experiment in the lab on our agency, and once we're sure we have a repeatable, scalable and predictable tactic that performs over and over again, that's when our clients get the benefit of that experience.
Because marketing and sales has become so complicated and so scientific in its execution, you need to think differently about the agency you use. Creative work is great, being a nice group of people is great and having a lot of reviews is great, but rarely do these translate into improvements in your numbers. Being obsessed with data, being able to move the numbers and being able to do that quickly is the secret to success in today's agency world. Being able to bridge the metrics from marketing into sales is where you'll see the revenue increasing and your business growing. That's the kind of agency you want to work with, one that drives revenue.
Square 2 Marketing – Innovating Marketing And Sales To Match Today's Buyer Behavior!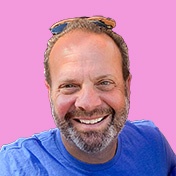 Mike Lieberman, CEO and Chief Revenue Scientist
Mike is the CEO and Chief Revenue Scientist at Square 2. He is passionate about helping people turn their ordinary businesses into businesses people talk about. For more than 25 years, Mike has been working hand-in-hand with CEOs and marketing and sales executives to help them create strategic revenue growth plans, compelling marketing strategies and remarkable sales processes that shorten the sales cycle and increase close rates.