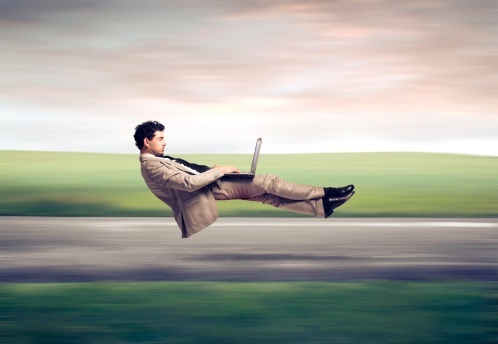 The New Inbound Marketing Website Rollout Methodology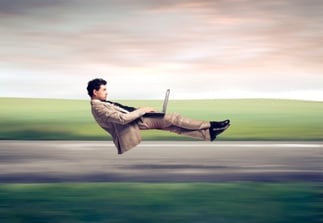 Change within the marketing industry is reaching lightning speed. Your website, one of the cornerstones of marketing, is dramatically different today than it was even 12 months ago.
Instead of viewing your website as a big project to take on every three years, you should be thinking about how to break it up into smaller chunks and work on it every 30 days – without an end date in sight.
That's right: You should be working on making enhancements, adding new pages and improving the visitor experience on your website every single month.
This more active inbound marketing approach to the design and build of your website brings the following major advantages to your organization.
You Get New Pages Up Much More Quickly
We know that clients don't like waiting four months for their website. Guess what? We don't like waiting four months either. We'd prefer to put up new pages sooner so that we can see how the new messaging, content, design and marketing assets work. We want to be rolling out new pages every month just as much as you want them rolled out.
The faster you add fresh website pages to your site, the higher you're likely to rank on Google. And the quicker we get those site pages up, the more data we get on their performance. That data contributes to the design and development of future pages. This site development process actually delivers a website that outperforms the more traditional waterfall approach.
You Prioritize New Website Work Every 30 Days
It's not really that difficult to come up with a plan to iteratively build your new site in 30-day blocks. We simply create a site map and a plan for the full website (which we call the Website Blueprint) and then work collaboratively with our clients to decide which pages are the most important. Those get done first. The second set of pages go next, and so forth until the site is complete.
In this process, we view the site as a virtual work in progress, meaning it's actually never complete. We work with the client to look at upgrades, adjustments and additions we're considering each month. We prioritize these upgrades based on the value they bring and the time it takes to do the work. You want to start with the items that take the least amount of time but add the most value, and work back from there.
Each month, you reprioritize and execute. This way, you're always doing work that contributes maximum value, and you're always getting the most amount of upgrades complete.
You Optimize Conversions Based On Live Data
Some of these monthly upgrades do not involve adding new pages, but rather adjusting current pages based on actual data. This is huge.
No matter what we say, what our clients say or what any of their expert advisors say, no one really knows how visitors will respond to a site until they actually get to interact with it. So, when we have live visitor data to work with, we're basing our changes on that instead of opinions.
The website's ONLY function is to turn anonymous visitors into leads. Therefore, when we see a page that has a lot of visitors and only a few conversions, we need to prioritize it and make the necessary adjustments to improve performance. Do this on three or so pages every single month, and you're going to see massive improvements in lead flow from this type of website rollout plan.
You Let Your Visitors Dictate Priorities And Direction
There are advantages beyond conversions. You want your website visitors to have a very positive experience on the site. You want it to be easy to use, easy to read, easy to navigate and easy to share with other people. You also want people to interact with you. This is a complicated set of expectations.
Rolling out a website every 30 days means you can adjust the site flow. You get data on exit pages and use heat maps to see where people are resting their mouse or clicking through. This gives you amazing insight into where people might be getting confused or lost. You're able to make changes to this quickly, so when they come back the next month, they get a much better experience. Then, the chances of them wanting to work with your company over the competition goes up by a factor of 10.
Marketing tactics are moving quickly. We don't expect CEOs, business owners or even VPs of marketing to be in touch with all the latest and greatest tools and techniques. Instead, think about bringing in a partner, an inbound marketing agency that knows the new rules and can apply them to your business so you get found, get leads and grow your revenue well beyond target expectations.
Start Today Tip – If you haven't done anything to your website in 2015, you're due for an upgrade. Instead of starting a six-month website design and development project with a traditional website design agency, consider doing a series of 30-day website projects with an inbound marketing agency that practices Agile marketing. The outcome is going to be better results, sooner. That means you get to pay for your marketing investment with the revenue from the new business your marketing contributes.
Square 2 Marketing – Leading The Reality Marketing, Inbound Marketing And Inbound Sales Revolutions!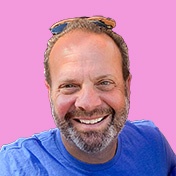 Mike Lieberman, CEO and Chief Revenue Scientist
Mike is the CEO and Chief Revenue Scientist at Square 2. He is passionate about helping people turn their ordinary businesses into businesses people talk about. For more than 25 years, Mike has been working hand-in-hand with CEOs and marketing and sales executives to help them create strategic revenue growth plans, compelling marketing strategies and remarkable sales processes that shorten the sales cycle and increase close rates.