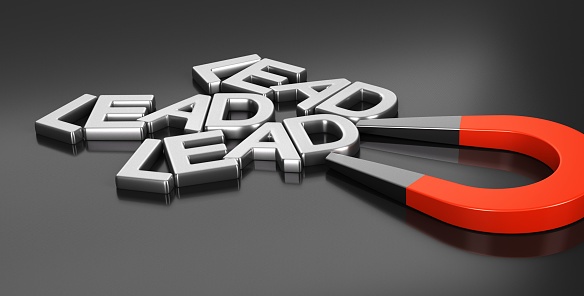 Have Aggressive Lead Generation Goals? You Need Demand Gen And Inbound Tactics
Demand generation or inbound marketing? Many people mistakenly believe you need to choose one or the other, either focusing your efforts on demand or going all-in on inbound.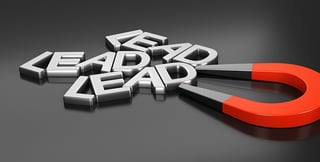 We believe that for most companies looking to improve their marketing and sales execution, the secret to success is demand generation and inbound marketing. Pairing these two tactics is a great way to drive demand, traffic, leads and revenue.
Find out how to layer demand generation on top of your inbound marketing to produce better results at all stages of the sales funnel.
Proactively Find Your Ideal Prospects With Demand Generation
Demand generation includes pre-awareness stage marketing. You're proactively attempting to find people who aren't yet looking for the product or service you offer (they may not even realize such a solution exists), but who would make ideal prospects. It's important that these people have a need for your product or service.
Put simply, instead of waiting for prospects to find you, you're going to them. That's why demand generation tactics can often produce results more quickly than inbound tactics. On the flip side, they can require a largest financial investment, and demand gen leads usually have longer sales cycles than inbound leads.
Examples of common demand generation tactics include:
List acquisition and database building
Cool outreach such as connect emails
Make Your Company Visible To Searchers With Inbound Marketing
Inbound marketing is for awareness stage marketing. You're making sure that your company is visible to people who are actively looking for the product or service you offer.
A big benefit is that inbound requires a smaller financial investment than demand gen, and you're earning attention rather than renting attention. However, it takes time to see results from an inbound marketing program, with most companies not enjoying a high level of performance until the second year.
Examples of common inbound marketing tactics include:
Blogging regularly and following SEO best practices
Creating compelling landing pages with lead capture forms
Pair Demand Gen And Inbound For A Multi-Pronged Approach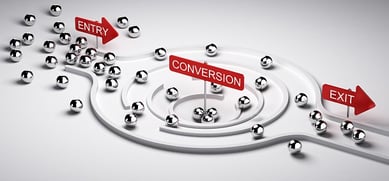 By deploying both demand generation and inbound marketing tactics, you're driving awareness of your product or service and then continuing that conversation to shape your prospects' buyer journeys.
We've seen several clients' programs use both successfully to attract new people and nurture those who are already familiar with their company. Of course, using both tactics requires that you invest in both, so you'll need the budget to pair demand generation and inbound marketing.
If you choose to invest in demand generation, understand that the same guiding principles for inbound marketing success apply here as well. Above all, that means strategy before tactics. Any kind of marketing to people who don't match your personas won't produce results and will waste money.
When building your demand gen efforts, be sure to:
Disrupt your prospects' status quo: Having a compelling marketing message is even more critical when your prospects aren't yet looking for the solution your company offers. People are reluctant to change, so you need to disrupt their status quo to get them thinking about making a change.
Use the right assets and tools: Whether you're creating connect emails or building a pay-per-click (PPC) program, you need to deliver an educational experience that is targeted to your prospects' industry and vertical. Take advantage of tools such as customer relationship management (CRM) and marketing automation.
Set and measure metrics for success: Without knowing the numbers you're targeting, you'll never know if you hit your goals. How many connect emails did you send? How many people did you actually connect with? How many of those people asked to see a proposal? How many became clients? Set reasonable expectations and then measure the results.
Don't expect demand generation to be easier than inbound marketing. Both require having the right strategy and messaging in place to deliver results.
Square 2 Marketing – Innovating Marketing And Sales To Match Today's Buyer Behavior!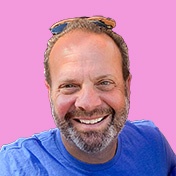 Mike Lieberman, CEO and Chief Revenue Scientist
Mike is the CEO and Chief Revenue Scientist at Square 2. He is passionate about helping people turn their ordinary businesses into businesses people talk about. For more than 25 years, Mike has been working hand-in-hand with CEOs and marketing and sales executives to help them create strategic revenue growth plans, compelling marketing strategies and remarkable sales processes that shorten the sales cycle and increase close rates.