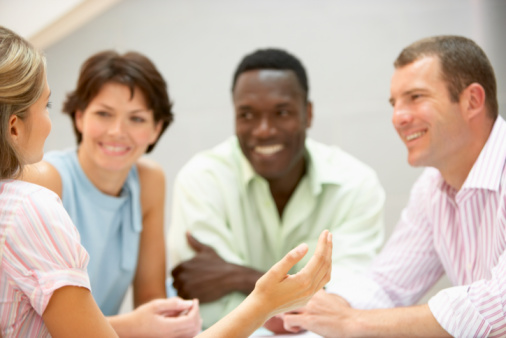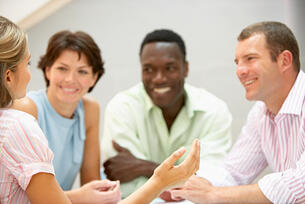 Perhaps one of the more complicated tactics in the inbound marketing playbook is social media.
It offers marketers so much promise, yet we're all still trying to learn exactly how to make it work to help businesses get found, get leads and close new customers.
We've done a number of experiments with social media marketing. We've found that while the automated posting and systematic placement of content works to increase a client's reach on social networks, a more conversational approach works even better to drive new visitors and leads.
Here's how to put the social back into social media.
Create A Social Media Strategy
Once you start thinking through a social strategy, you quickly get to some key questions. Do we need to be on Facebook if our audience is business people? The answer isn't always no! For instance, what if you have an active recruiting effort? In that case, Facebook might actually be the perfect social site for your business.
What you post on LinkedIn should be different from what you post on Google+ or Twitter. Actually, each of the social sites needs to have its own strategy. Twitter is more of a conversation starter, and LinkedIn is more of a publication platform. However, we can still leverage Twitter to drive people to the articles published on LinkedIn. Everything has to tie together.
Make Social Posts More Personal
One of the easy traps to fall into is auto-publishing. Today, software makes publishing to social sites easy. Click, schedule and bang – it's done. But, this isn't always the right approach. People see these auto-posts and pay less attention to them than they do to the more personal comments.
Mixing in a more authentic, conversational and personal set of posts helps your audience realize that there is a person on the other end of the screen. Social networks are designed for people to interact with other people, so don't take the human-to-human aspect out for the sake of simplicity.
Tie Social Content Directly To Long-Form Content On Your Site
Regardless of what the people on social want, you have goals as a marketer, too. You need these audiences to eventually find their way to your website and turn into leads for your business. The best way to do this is with the same content you're already publishing to your fans.
What we've seen work well is creating social conversation starters as part of the long-form content creation effort. Now, we're publishing content, related blog posts and new CTA buttons and then posting conversation-starter content to targeted social sites. The outcome is increased conversion for the content as well as increased visitors to client websites from social media sites – all very positive results within our inbound marketing engagement.
Blend Original Content With Curated Content
Creating a solid stream of social content is challenging. It's mostly a challenge to create that much original content, but you don't need to share original stuff only. You're telling a story in a series of conversational posts, so you should be able to bring in a collection of related – but curated – content from other sites. In fact, this injects a sense of objectivity into your conversations. After all, if you're sharing other content, you clearly demonstrate an agenda of education instead of promotion.
Look At ROI In A Broader Context
The question of ROI and social sites is continuous. I was listening to a business talk radio show, and the same question came up. The guest had an interesting perspective. He mentioned that if you sit in your office all day, every day, you know exactly what to expect. But, if you venture out, attend some events, visit some customers and have lunch with new people, the chances of something positive happening are much higher.
I think some of that applies to social marketing, too. If you sit on the sideline because you're not sure about how to use social marketing, you're going to miss out on some potential opportunities. First, you need to consider your social audience – those people who are friends, followers, connections or viewers – as a corporate asset, one that needs to be developed and nurtured over time. If you're trying to justify the investment in social, I can tell you that clients with larger reach have inbound programs that perform exponentially better.
Social marketing is an integral part of any inbound marketing campaign. How can it not be? Everything we do as part of an inbound program is shareable, and those shares drive a lot of visitors to your website, rankings on Google and actual lead conversions. The key is effectively integrating social with all of the other tactics and executing it in a productive way, as opposed to "after the fact." Get this done, and you'll see an increase in visitors to your site, leads for your sales team and revenue for your company.
Start Today Tip – Do you have a social strategy? If not, that might be a good place to start. By focusing your energy on just a few sites, you can quickly drive visitors and leads to your business. Then, by leveraging the content already in use or production, you can start the conversations you need to engage new prospects for your business. Monitor performance, social conversations and the quality of leads coming in, and you should be able to optimize your social marketing to increase the results month over month.
Square 2 Marketing – Leading The Reality Marketing, Inbound Marketing And Inbound Sales Revolutions!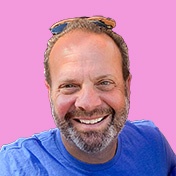 Mike Lieberman, CEO and Chief Revenue Scientist
Mike is the CEO and Chief Revenue Scientist at Square 2. He is passionate about helping people turn their ordinary businesses into businesses people talk about. For more than 25 years, Mike has been working hand-in-hand with CEOs and marketing and sales executives to help them create strategic revenue growth plans, compelling marketing strategies and remarkable sales processes that shorten the sales cycle and increase close rates.