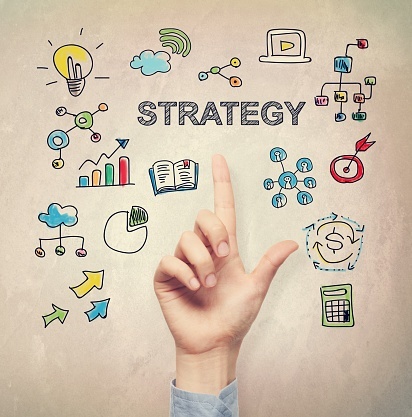 Strategy Before Building Is Key To Getting Leads From Your New Website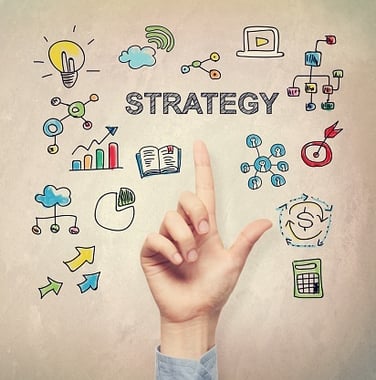 The website: It's almost always the first place clients go to when thinking about their marketing. "I need a new one. I don't like ours. It's three years old." Those are all comments we hear from clients.
But with a little investigative questioning, it's easy to uncover the real issue: Their website is not producing any or enough quality leads. It goes without saying that your website has only one purpose in life — produce leads for your company.
If you're following and agree that you want your website to generate leads, then it's critical the new site be search friendly. In other words, it must be able to be found by all the major search engines for the keywords, phrases and questions relevant to your business, products and services. To make sure this is in place, you're going to want a technical audit of your current site, a thorough review of what your competitors are doing (from a search perspective) and a review of your current conversion funnel.
This usually produces some uncomfortable recommendations for our clients that might include redesigning the site architecture, redesigning the site entirely or reconsidering your entire go-to-market approach because you're not communicating any real value to potential customers.
In this article, we'll go through all aspects of website strategy that need to be considered before you design your first page or write your first word. In addition, this article should encourage you to budget for and plan on investing at least a portion of your website rebuild budget into doing this critical strategy work.
Strategy First – Your Website Won't Produce Leads If You Don't Know Who You Are
You have 10 seconds to get a new visitor's attention, tell them your story and get them engaged. Go! Your messaging, your stories and your differentiation in your website design strategy need to be resolved and agreed to before you start any website work. If you don't have this, you shouldn't start your new website. You need to clearly be able to articulate the message you want your site to tell, how you want your site to tell it and how you provide enough social proof for visitors to feel safe. Your marketing firm should be able to help you get these messages together.
Do You Know Your High-Priority Target Personas? Who Do You Want Visiting The Site?
Who do you want to attract to the site? Who do you want to convert into a lead for your sales team? This should be narrow and focused. It should be clear. These can be your best customers or your most profitable customers. You have to know their profile, online behavior, demographics, psychographics and content digestion habits, and this all needs to be in a tight package called a persona profile. Again, this needs to be agreed to by all stakeholders, and your marketing agency should be able to help you get this together.
Who Are Your Online Competitors?
When a prospect (defined by the persona) does a search, who comes up? You need to know who you're competing with. Even if they're not your direct competitors, your prospects might not initially know the difference. Getting this list together allows you (or your agency) to reverse-engineer competitors' sites and find out what keywords, phrases and questions they're optimizing their sites for.
It also allows you to start tracking their online performance against yours, so you can monitor and measure your progress to out-ranking and out-marketing them online.
Now that you have your business and marketing strategy worked out, it's time to work out the technical strategy. If you don't build the site right, you won't get found or generate enough leads.
Do You Need A Secure Site?
The answer is probably "yes," but it might depend. The answer is definitely "yes" if you have an e-commerce site or if you collect client data of any kind. Google is providing better ranking positions for sites with secure URLs, but you need to balance the extra budget allocation to make the site secure versus having an unsecure site. This is also a feature that could be added after the fact.
Make Sure Pages Don't Compete With Each Other
If your current site has multiple pages with similar content, you're likely hurting your rankings by violating Google's duplicate content rules. Even if the pages have different objectives, you want to try and avoid this. Each page should have a specific objective and be targeted to a specific persona or persona stage of the buyer journey. More on that in the blueprint section.
You Want Your Site And Your Pages To Load Quickly
If you run any type of website grader tool, page load speed is one of the assessments. If your page is too big, it's going to load slowly, and when Google notices, your rankings will suffer. Even worse, your prospects will notice and probably not stick around long enough to wait for the page to load.
This is especially challenging today when we all want long, story-oriented pages. Keep an eye on page speeds and make sure they're in the neighborhood of 1.5 seconds.
Do You Need To Consider Languages And Locations?
If you need pages to be translated or if you have locations outside the U.S., you're going to want to consider localization, translation and globalization of the pages. This is more than just translating the language; this takes culture, nuance and business practices into consideration. If this is a requirement (even if it's going to be needed for the future), planning for it now can save you massively.
Do your best to define these requirements and work with a company that can provide these types of special localization services.
How Do You Plan On Editing, Maintaining And Updating The Site?
This is huge. Do you plan on doing this type of work or do you plan on leaning on an agency to do it? Are you leaning on an agency now but ultimately want to do it on your own? It might cost you more to build the site in a way that allows you to make all the updates, but in the end it will be cheaper because you won't need outside help.
You're getting closer, but you still have to consider design strategy before we start with colors, user flow, linking and page design. By thinking this through first, you shouldn't have to rebuild the site in the future. Today, you want a site that allows you to add, update, edit and optimize every single week. Having well-thought-out design architecture is going to enable you to work in a more agile way. This will help you improve performance of your website day in and day out. Here are the areas of design you want to consider before you start work.
Create An Architecture, Linking And Site Structure
Just like an architect creates a blueprint, you want to take a similar approach to your website. The arch map (or the site blueprint) gives you an overview of each page, how the pages link, how the pages work together, how the visitors would flow through the site and how the site would create assets (pages) that help rank on the search engines. Once this is done, you want to evaluate how the menu and navigation is going to be presented to the visitors, with the sub-navigation, drop downs, expandable menus, etc.
This is where you plan for features that might be coming down the road. The site might one day have a customer login, but perhaps that's not in the plans today. Knowing this helps us create the space for the future feature and the architecture to support it.
Once this is approved, it shouldn't change. Just like changing an architect's drawing while the structure is under construction causes delays, rework and extra expenses, the same is in play here. Get agreement up front and stick with your plan.
Build A Page-By-Page Blueprint
Next, you'll move to creating blueprints for each page. Just like you design rooms with furniture, lighting, artwork and storage, you want to design pages for conversion and engagement. The blueprint is going to include everything you need to design the page, write copy for the page, and ensure the page ranks and converts visitors into leads.
Here is an example of the blueprint template we use for client website page design. These questions and others help the designer and the copy architect create the perfect page. It then helps the developer build the perfect page.
What PERSONA is this page for?
What stage of the buyer journey is this page for?
What do we want visitors to see and to read?
What QUESTIONS are visitors asking?
What do we want visitors to feel on this page?
What ACTION do we want visitors to take?
What stories will resonate?
Where (what other sites or what other pages) are these visitors coming from?
Where (what other pages) do we want them to visit next?
What keywords, phrases or questions do we want this page to rank for?
The blueprint ensures each page is clear in its mission and that design, content, conversion, search and development are all on the same page.
Make Sure The Site Is Responsive
It might go without saying, but today 15% to 50% of your website visitors are accessing your site initially from their mobile device or tablet. Google isn't even ranking non-responsive sites to people doing mobile searches. Creating a responsive website means we create multiple site designs, menu hierarchy and page designs to accommodate the most popular device types. It takes extra planning and extra time in development, but it's something you want to invest in for your site.
Think About The Visitor Experience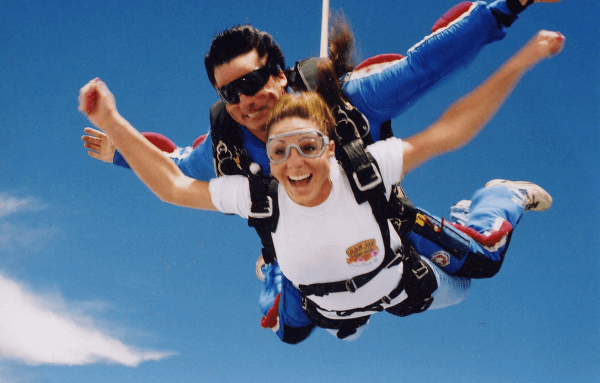 Finally, if you keep focused on creating a remarkable visitor experience, your site is going to be the lead generation machine you need it to be. This too requires some strategy, planning and thinking. How will visitors flow through the site, what resources and education materials do we want to provide, how are we gating or not gating that content, and what interactive apps should the site have? These are all strategic questions that need to be asked and answered during the planning phase of an inbound marketing website.
All of these elements need to be agreed on by all stakeholders in the site, including marketing, sales, finance, customer service and of course senior management. Once you get these aspects locked down, the build goes faster, costs less and, most importantly, gets done in a way that produces a website designed to generate leads.
Starting without these elements approved means costly reengineering, a poor visitor experience and lower-than-expected results. It also means a longer-than-expected delivery timeline. Spending a month planning the site can cut three months off the delivery and development timeline. Yep, you can get a site done in four months (instead of seven months) if you spend a month getting ready to design and build.
This is your prospects' first experience with your company. Do you want to cut corners? Do you want to build without thinking ? Do you want to run the risk of creating a site that won't get found, won't turn visitors into leads and won't be a cornerstone of your results-based marketing? I don't want you to be in that situation.
Square 2 Marketing – Innovating Marketing And Sales To Match Today's Buyer Behavior!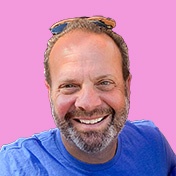 Mike Lieberman, CEO and Chief Revenue Scientist
Mike is the CEO and Chief Revenue Scientist at Square 2. He is passionate about helping people turn their ordinary businesses into businesses people talk about. For more than 25 years, Mike has been working hand-in-hand with CEOs and marketing and sales executives to help them create strategic revenue growth plans, compelling marketing strategies and remarkable sales processes that shorten the sales cycle and increase close rates.