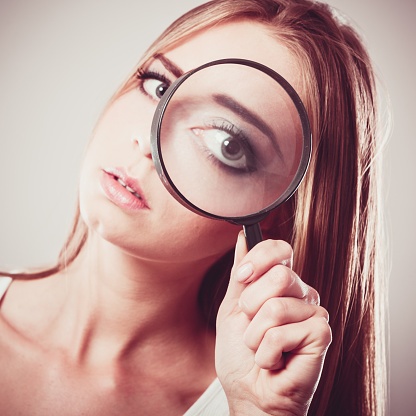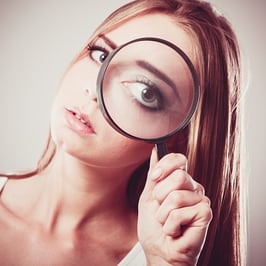 There's been new thinking around website design and development. When it came time to launch our new inbound marketing website (last Monday), we did it without any fancy fanfare or major review session. I didn't even know the new site was live until I was looking for something on it.
Why would we do that?
In the old days (two years ago), clients would spend months, maybe even a year, to get their new websites live. They labored over each page, reading and rereading the copy, swapping out images and making subtle changes without any feedback or input from anyone who might actually use the site.
Today, the process is much different. It's 100% prospect-focused, much more market-driven and much more iterative. Instead of working in secret to launch a new website, we now launch sites that are partially done. Then, we use live prospect data, conversion data, experiential data and interactive heat maps to make updates and adjustments in real time.
So, back to the original question: Why would we make our site live before I reviewed it? Because my opinion doesn't matter. It doesn't matter what I think of it. It doesn't matter whether I like what was written, what images were used, what stories were told, what content we decided to offer. The only thing that matters is what our prospects and clients think of it.
The only thing that matters is whether our prospects click and convert to leads.
That thinking needs to be considered for your next website project. Don't worry about what you want. Worry about what works in terms of turning visitors into leads. Here are some key learnings from this new, more dynamic, real-time process for website strategy, design and development.
Conversion Rates Improve Dramatically
If you're considering a website relaunch, it's typically because your site is not delivering the amount of leads you need to feed your sales team and drive your growth goals. Redoing your website has the potential to double your conversion rate, which means twice the leads with the same amount of visitor traffic. In our case, our site-wide conversion rate is up 50% and climbing – after just two weeks. In some areas, we've seen improvements by as much as 400%.
Leads Flow Much More Quickly
Website projects usually necessitate a major effort over a period of four to six months. Even the best website design and development shops will tell you that it's a four-month project at minimum, and in some cases, it's much longer. Do you want to wait four to six months to start seeing leads? No.
Instead, our approach is to identify the most visited pages and get them up first. Do you know there are pages on your site that no one visits, ever? We look for those pages and make them part of the ongoing work. Why wait to complete pages that no one looks at? Instead of constructing a massive site at once, we're going to launch a smaller one that handles 90% of the inquiries. Then, we'll spend the next few months filling out the site and optimizing it based on prospect data and visitor tracking.
The result of this switch? More leads, sooner. You start seeing leads in two months instead of four or six. This helps everyone, including the executives who were smart enough to grasp the new-school thinking and approve the new process.
Key Pages Rank Faster
Putting new pages up more quickly means those pages are going to rank faster. Since Google, Yahoo and Bing rank pages, not sites, you have a better chance of driving rankings if you have highly optimized pages on the Web. Adding new pages to your site on a regular basis also alerts the search engines that your site is constantly being updated. The search engines LOVE this!
If you focus your first set of pages on the most challenging, relevant or highly searched terms, you have a much better chance of getting these pages found and driving more visitors to your website. If you wait a year to launch your new site, however, that's 12 months during which your competitors have the opportunity to outrank you for those important keywords. Not good!
Inbound Marketing Program Performance Is Dramatic
Inbound is NOT something you do once and forget about. It's NOT something you do for a year and then take a break from. It's something you should be doing for the rest of your business life. Once you accept this and start thinking differently about sales and marketing, you'll start to think differently about your website.
You want to be working on your website every single month. You want your inbound marketing agency working on your website every single month. If your agency, or one that you're considering hiring, is approaching your site as a one-and-done project, find a new agency. Constant optimization of your website needs to be a monthly effort so that the prospects visiting your site get an enhanced experience every month. This is how you drive results with inbound marketing.
Start Today Tip – If you're not getting enough leads from your website, it's probably time to consider a new or upgraded site. Don't look for the traditional website firm. Instead, look for an inbound marketing agency that does website work as part of an inbound marketing engagement. Then, check to see what methodology they apply. You're looking for a firm that wants to get the site up quickly, that has a well-defined page-by-page site strategy and planning methodology and, most important, that knows how to optimize the site weekly over the course of the engagement. This is how you get the leads you're expecting from your inbound engagement.
Square 2 Marketing – Leading The Reality Marketing, Inbound Marketing And Inbound Sales Revolutions!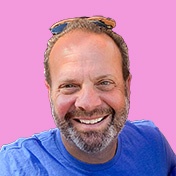 Mike Lieberman, CEO and Chief Revenue Scientist
Mike is the CEO and Chief Revenue Scientist at Square 2. He is passionate about helping people turn their ordinary businesses into businesses people talk about. For more than 25 years, Mike has been working hand-in-hand with CEOs and marketing and sales executives to help them create strategic revenue growth plans, compelling marketing strategies and remarkable sales processes that shorten the sales cycle and increase close rates.