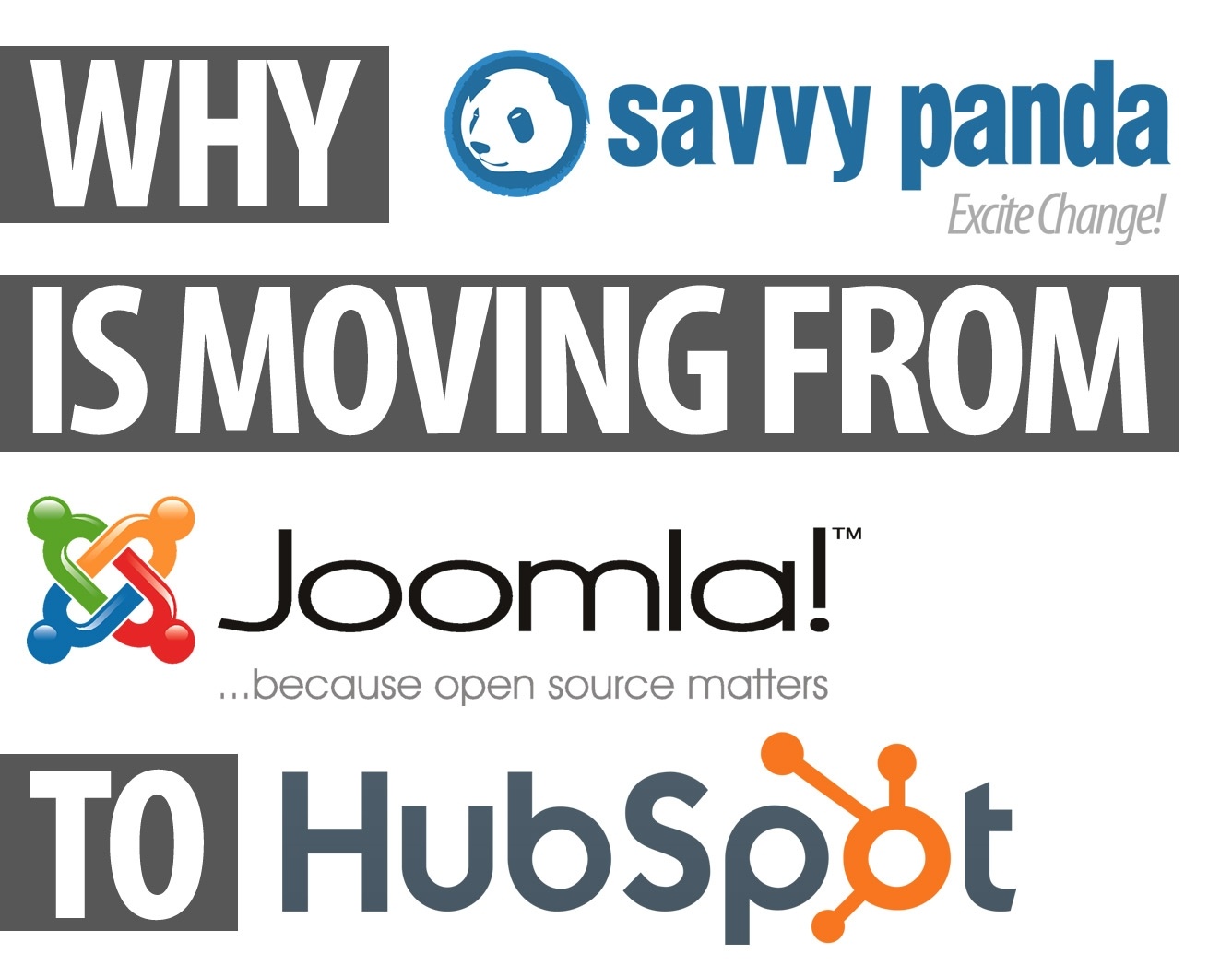 If you ask anyone in the Joomla community, they will tell you; the Pandas play a big role in Joomla. From speaking at conferences and running a user group to helping with the Joomla marketing team. So it came as quite a surprise to many when we announced we would be switching from Joomla to Hubspot COS for our new website.
Here's why we are switching and why it might be the right (or might not) be the right move for you too.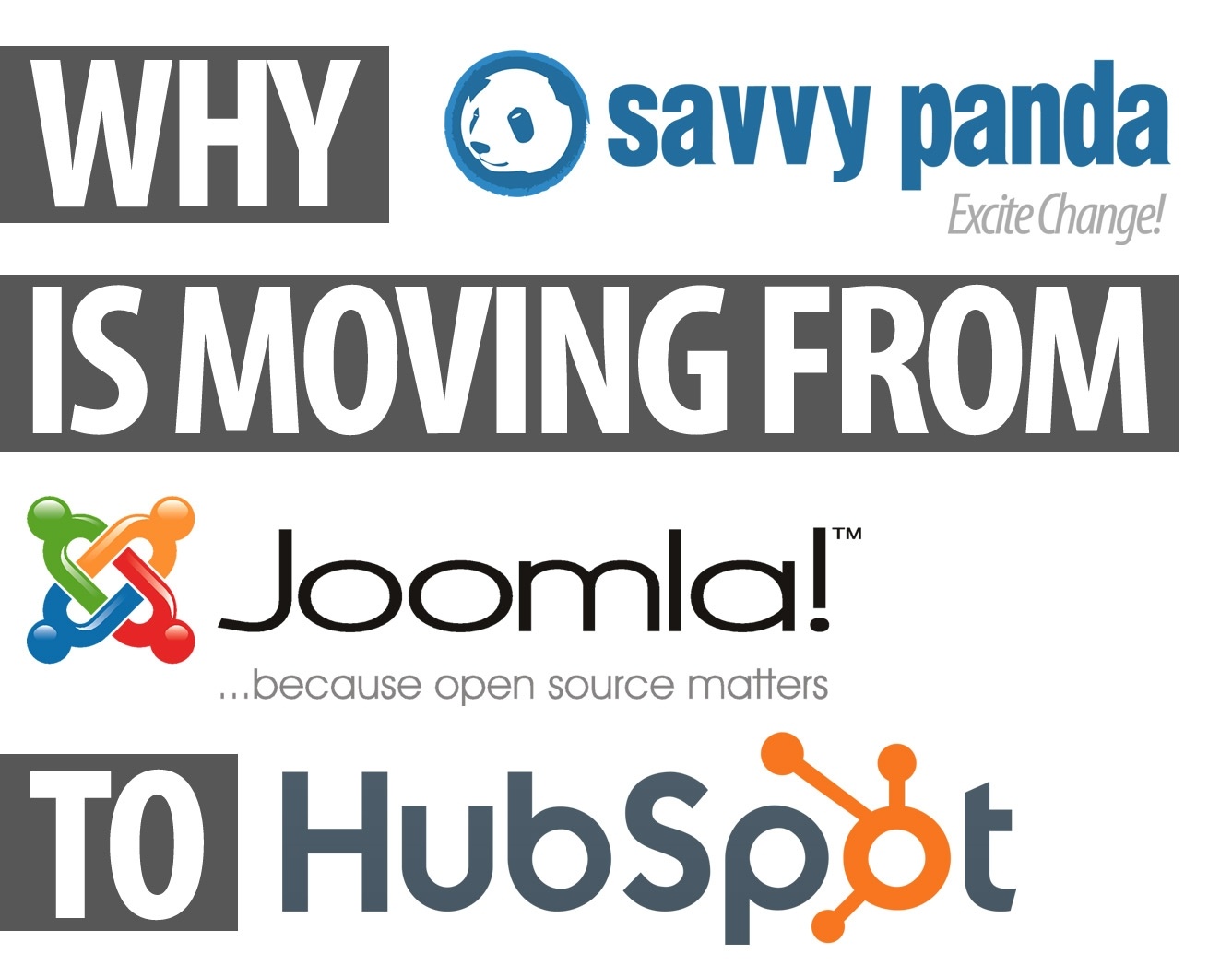 Before we start, let me first say that we will still be using Joomla for many, many of our clients. We obviously still love Joomla with all our hearts and know the power and functionality it can offer. We will stay active in the Joomla community and want to help see if succeed in every way possible. This write-up is simply explaining for why our own website, we are making the shift from Joomla to Hubspot.
Reason 1: Our Goals
Establishing your goals for a project is the first and most important step. This is because your goals will shape the whole rest of the project, from marketing to layout and design. You must also take a look at any required functionality so you match it with a tool that can handle that functionality.
GOALS - For us, our website serves as a tool in our marketing and sales "belt". We use it to help drive new visitors, capture leads and qualify those leads. Our website is also used in the sales process to help educate leads, showcase our work and people and tell our story of why we are different. So we looked at both platforms to see which one offered more "fire power" for marketing and sales. The answer was clear: Hubspot hands down has way more marketing power.
I'm not going to get into all of it's amazing marketing functionality, but you can read about it on their features page. Then we thought about simply integrating Hubspot into Joomla like we currently have on our site and like we do for many clients, however, there was one feature that we could not integrate: SMART CONTENT.
Smart content allows you to dynamically change the content you're showing a visitor based on a set of criteria. The criteria could be industry they work in, lifecycle stage, job title, etc. or a combination of these. So if we've identified you as fitting our ecommerce persona, we can dynamically change the content, messages, images and offers all around ecommerce.
We can tailor messages differently for those who are top funnel than bottom funnel. We can even tailor the messaging for our current clients or internal team. This offers you a new level of marketing and sales capability. This dynamic website personalization (DWP) is extremely powerful and has been proven to increase conversions and overall ROI of your website. DWP will be the future of how websites are built.
Here's a great overview on Hubspot's COS with our friend Jeremy Crane
You can learn the theory of SMART content and DWP by watching Hubspot co-founder, Brian Hallagan's keynote from Inbound 2013. You can learn a bit more about the specifics of Hubspot's
At this point smart content is only available natively on Hubspot COS and does not have any API's or ability to integrate to other platforms.
FUNCTIONALITY REQUIREMENTS: Because Hubspot's current COS does not let you custom develop extensions/plugins you're stuck with some basic functionality. However, for SavvyPanda.com, we do not have a great deal of functionality required on our site (it's essentially a static portfolio site).
If we had some bigger funtionality requirements like a subscription system, user registration, etc. then we couldn't use Hubspot and would use Joomla and simply integrate Hubspot like our current site. This is the direction we go with clients who require more advanced functionality. In our case, we weren't limited on functionality.
Reason 2: Be a Leader
In general, there are very few Hubspot agencies in the world. They currently have around 1200 total, but only about ~400 active agencies. Out of those ~400 agencies, I would estimate 85-90% of them are mainly marketing oriented and do not have any web design and development skill sets.
We want to position our agency as one of the top Hubspot web design (and marketing) agencies in the world. Being one of the top Joomla agencies in the world, we have the in-house skills it takes to do this within Hubspot.
Switching to the Hubspot COS was also a strategic positioning decision. Our new website definitely pushes the limits of what is possible on COS. Showcasing this will show our true web expertise and knowledge.
It will not only attract clients who need more advanced COS sites, but also show other Hubspot partners our COS experience. This is important because we'd like to work with other Hubspot agencies who don't have in-house web teams and need a web partner.
Challenges of Switching From Joomla to Hubspot COS
There have been a few big challenges thus far with switching from Hubspot to Joomla.
Challenge 1 – Migrating Blog Content
The first one was how do we migrate our blog content? After searching for answers, there wasn't a really easy way to do this.
So what did we do? Our coding genus, Levi Carter, created (from scratch) a Joomla K2 to Hubspot COS blog migrator. It successfully migrated all our Joomla blogs from K2 into the blogging tool in Hubspot with little to no headache.
We plan on releasing this migrator to the public later this year.
Challenge 2 – Learning to Develop on the COS
Our developers have been 100% Joomla for quite some time. To build our website on the Hubspot COS, they would have to learn how to develop and customize on it.
Our marketing and design team loves being creative, which keeps our development team always on their toes. There were many concepts in the designs that the development team had no clue how to implement in Hubspot.
So our lead developer, James Friesen, took the Hubspot COS certification course and was one of the first 15 people certified. However, the certification was simply the basics and did not nearly cover all the complex development we planned on our website.
James was also disappointed when there wasn't really any documentation on how to do more complex development. He even reached out on the developer forums with little to no luck.
But, being the problem solver he is, James started coming up with his own solutions to this. He built his own code libraries that would give us more functionality on COS and was able to master the deep knowledge required for complex development.
He plans on doing a webinar course later this year to teach some of this deeper COS development knowledge he figured out.
In Conclusion
Ultimately it came down to evaluating which platform would help us achieve our goals.
Although it was a very hard decision, even a bit emotional, to move away from Joomla, it was pretty clear that for our goals Hubspot was the better choice. Hubspot just offers so much more marketing and sales power than Joomla and will allow us to greatly improve our results.
We are still 100% committed to Joomla for client websites that have more complex functionality. We have many clients that we have integrated Hubspot and Joomla because they want the functionality of Joomla with the marketing automation power of Hubspot.
We are hoping to launch our new website by March. Here's a sneak peak at what you can expect. We're very excited to launch it and show the Hubspot community our impressive work on the Hubspot COS.
Here's a Preview of our Web Development Services Page!