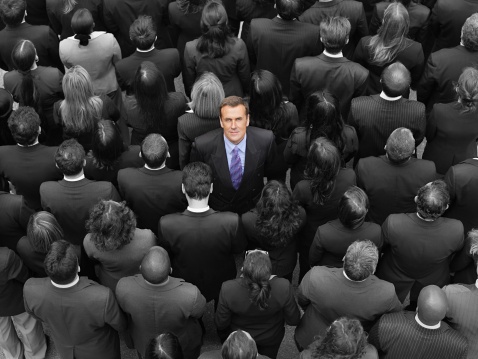 What Makes This Blog Different Than So Many Other Digital Marketing Agency Blogs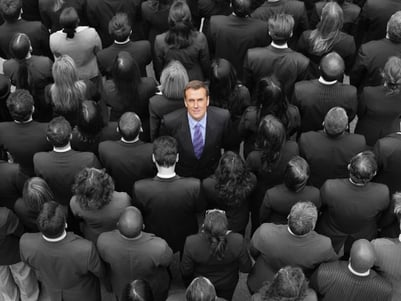 When Eric Keiles and I started Square 2 Marketing almost 15 years ago, it was founded on a few simple pillars: Always give the right advice, even if it was difficult. Share the why behind what we were doing. Strategy before tactics and be remarkable.
Over the years these tenets have evolved, but today they're still visible when you look at our core values of no fluff, remarkable or nothing, always teaching and always learning, practice what we preach and every client is a raving fan.
I'm sharing this to help you understand why you might not find as many technical marketing tips and techniques in this blog as you find in blogs from other digital marketing agencies. Our vision is to share more about why than what and to provide thought leadership to help you think differently. We want to teach you to fish for yourself, so ultimately, we won't have to fish for you.
But most importantly, we want to inspire you to look objectively at your current marketing and sales efforts, to expect more, to invest in making those areas of your business better and to understand the connection between the delivery of sales and marketing in the field and the strategic revenue growth you expect from your business.
Think Differently About Sales And Marketing
If you want to think, this is the place for you. While we do share tips, insights and guidance around revenue growth strategies and revenue generation techniques, if you want to learn how to build a better landing page, hundreds of blogs do that already. If you want to learn how to improve your company's ability to close more new business, close it faster and leverage revenue opportunities across your organization, you're in the right place.
You Are The Primary Driver Of Our Content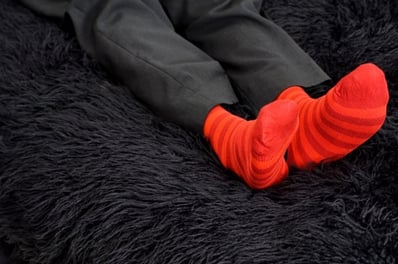 I also wanted to let you know how we decide what to write about. Honestly, an element of search engine optimization does strategically influence what we write about. We practice what we preach, so when we tell clients to write blog articles on the terms they want to be found for, we do the same.
But mostly, you drive our content and editorial. It's driven by the questions we hear in the sales process, by the challenges our clients are asking us for help with and by the breakneck speed in which the world of sales and marketing is changing. What we do today to get clients results is not what we did last year, and I'm sure what we do next year is going to be different than what we do this year.
The Agency Of The Future Is Revenue Generation
My expectations around the value proposition for agencies is just that. If I was a client, I'd want my agency to tell me what works, and then make it work for me because they've been using it and it works, or adjust it based on their experience so it works for me over time. I'd expect them to bring me new ideas, new methods, new software and new insights from experiments they're working on that I can use at my company.
We try to share those insights with all of you here in this blog. While we might not be offering infographics on how to get more blog subscribers, we are offering tips on how to strategically align your blogging efforts with your long-form content work to drive efficiencies and to drive conversions within the blog, increasing leads and sales opportunities.
We might not talk about the six key questions salespeople need to ask to get the deal, but we might be helping you understand why those questions are important in getting your prospects to feel safe with you and your company, so when they feel safe they move forward, sign and become clients or customers.
The agency of the future won't do one type of marketing on one type of software. The agency of the future will be highly skilled at understanding your challenges, creating a configured solution just for your company, adding in the right software, deploying the right tactics and setting realistic expectations based on the level of investment your company can afford. They should look and sound more like Deloitte or Accenture and less like the local web dev shop.
This isn't about size or price and I'm not suggesting bigger is better. It's about approach and methodology. Again, it's about thinking and getting to know you, not offering a package of services. Your business is unique, so your marketing and sales services should be unique to you.
The Science Behind Sales And Marketing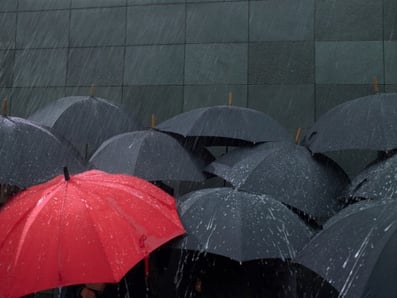 We also spend a lot of time looking at the numbers, the formulas and the relationships between activity and results. While the creative is important to us, the results and business outcomes are more important.
Yes, more important. Creative, messaging and assets are a means to an end, not the end. This is certainly not the easy way to run an agency. If we built your website, delivered it and went on our way, we'd have a much easier road.
But like I said earlier, if we took the easy path, that wouldn't make us remarkable; it would make us like most of the other agencies around. Our decision to connect activity with results and to intimately understand the cause and effect around the numbers makes our team remarkably adept at driving revenue for our clients. I'm not bragging; I'm sharing this as inspiration to challenge your current internal marketing team or your current agency to be revenue focused, too.
The days of agencies doing only one aspect of marketing or sales are over. The days of agencies only delivering creative or stuff are going to be over next. We feel like it's our mission to create the agency of the future, which is an agency that delivers strategic value and innovates sales and marketing for clients so that they exceed their revenue goals month over month.
Square 2 Marketing – Innovating Marketing And Sales To Match Today's Buyer Behavior!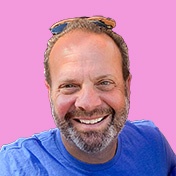 Mike Lieberman, CEO and Chief Revenue Scientist
Mike is the CEO and Chief Revenue Scientist at Square 2. He is passionate about helping people turn their ordinary businesses into businesses people talk about. For more than 25 years, Mike has been working hand-in-hand with CEOs and marketing and sales executives to help them create strategic revenue growth plans, compelling marketing strategies and remarkable sales processes that shorten the sales cycle and increase close rates.