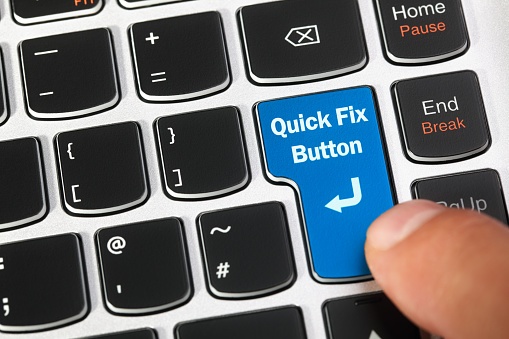 Marketing Strategy Can't Be Packaged Into A Web Form Template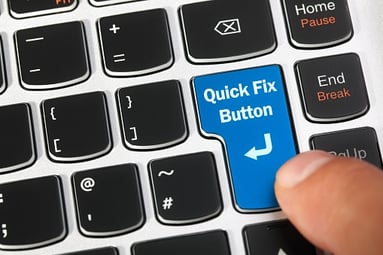 Everyone is looking for shortcuts. Be careful, because you might get what you're asking for. Today, a wide variety of worksheets, templates and preloaded, automated strategy tools are designed to make the planning aspect of inbound marketing easier.
Even the marketing automation tools are starting to include modules that help you think out your content, nurturing and search strategy. There's only one problem: I'm not sure these are going to help you produce results. They're going to help you check off the action item. Strategy? Check! But that's about it. In our experience, strategy is a lot more complicated than filling out a template.
Continue reading to learn why prepackaged strategy tools might not be the right path for your inbound marketing strategy.
Your Business Is Unique, So Your Marketing Strategy Deserves More Thought
I know these templates are attractive. Fill in some blanks and BANG, marketing strategy! But doesn't your business need something more specific? There are unique aspects of your industry, your business has qualifications that your competitors do not, and you've invested significant time and energy to build a company that can't possibly fit into any template.
Business is complex. Telling stories that get your prospects to want to do business with your company is even more complicated. Words matter and how you craft your story, your differentiation and the very specific messages for each individual persona requires expertise, thought, testing and a direct connection to results. It's highly unlikely any information that comes from a standard form, template or worksheet will produce assets that produce results.
At Square 2 Marketing, we have a module workshop series that's deployed based on each client's needs. The workshops help our team with developing inbound marketing strategies, emotional and compelling messages, content, website design, conversion optimization and search engine optimization. This process is constantly being upgraded, updated and optimized based on feedback and results.
Fast And Easy Isn't Always Better
If you want to use these quick and easy templates, use them in context. The risk associated with using them is low, as long as you balance them with thoughtful, strategic planning done in concert with your leadership team and experienced marketers.
Marketing can't be done in a silo. Marketing and sales need to be aligned perfectly so that the stories marketing uses across all its channels are also carried directly to prospects and customers via the sales and customer services teams.
This takes coordination, co-creation and collaboration. The goal is to get your prospects engaged with your messages, stories, content and nurturing so that they become customers. While these tools are easy to use, it's highly unlikely they'll uncover the key ingredients you need to accelerate and grow revenue.
You Shouldn't Use Templates For Your Content Either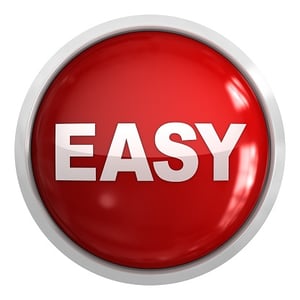 These tools are being extended into content creation, too. Input your website URL along with a handful of blog articles and out pops a brand-new e-book. I've tested a lot of these tools and today they're more promise than productive content creation. There is no shortcut for creating compelling, educational, engaging content that moves your prospects through their buyer journey and your sales process.
It's also critical that you create content for a variety of applications, create a steady stream of content, track and measure the content you create, and constantly iterate your content to produce more visitors to your website, marketing-qualified leads, sales opportunities and new customers.
Cranking out the occasional e-book through one of these tools will not help you achieve your ultimate goal, even if it does help you check the box for a new e-book published. Shortcuts and cheap options don't always produce the results you expect or need to grow your company.
A lot of these tools make cool downloads for software companies or digital agencies to offer in exchange for your email address on their website, but if you're planning on investing thousands of dollars (and in some cases tens of thousands of dollars), you need to consider strategy and planning that's both more comprehensive and more tailored to your business and your unique marketing situation.
Besides understanding the context for the tools you're using, you should also understand that just like an inexperienced plumber can damage your pipes with a top-quality wrench, tools left in the hands of inexperienced users could lead you down the incorrect path. Marketing strategy and planning is just as much about the people applying the tools as the tools themselves.
Square 2 Marketing – Innovating Marketing And Sales To Match Today's Buyer Behavior!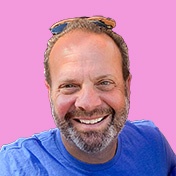 Mike Lieberman, CEO and Chief Revenue Scientist
Mike is the CEO and Chief Revenue Scientist at Square 2. He is passionate about helping people turn their ordinary businesses into businesses people talk about. For more than 25 years, Mike has been working hand-in-hand with CEOs and marketing and sales executives to help them create strategic revenue growth plans, compelling marketing strategies and remarkable sales processes that shorten the sales cycle and increase close rates.