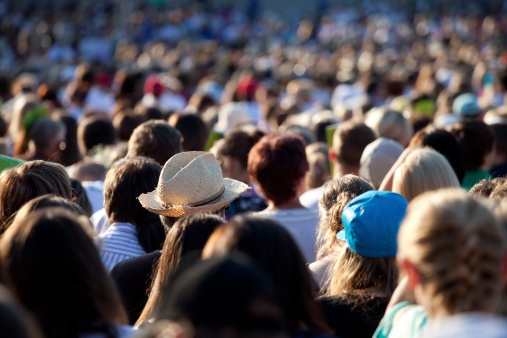 The More You Know About Your Targeted People, The Better The Connect Rates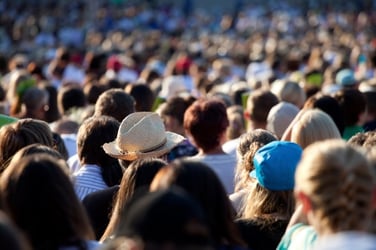 Social media networks are going through a transformation. Some experts think they're growing up and trying to evolve into what provides the most value to their members. Facebook is leaning into video, while LinkedIn is leaning into business contact management. Who knows what Twitter is leaning into, but that's a story for another day.
According to DemandGen, 55% of B2B buyers use social networks as part of their purchasing process. This means they're discussing their needs with other members, visiting company pages and asking about past experiences. Insights and intelligence buried in these social media sites help to make account-based marketing more effective if you can leverage that data as part of your ABM execution plan.
Account-based marketing starts with targeted accounts but quickly moves to targeted individuals. The best marketing is always a H2H effort (human to human) and not a B2B effort. One of my favorite aspects of ABM is its connection to individuals. This is where social media can be leveraged to make the interactions much more personal and much more effective.
Here are some techniques to leverage social media in your account-based marketing program.
Behavioral Data And Social Interactions Give You Insights
The makers of the software tool Socedo published a blog article that offers some helpful hints around behavioral data and insight collection from social media. Here are a few of their recommendations.
First, take a look at the type of content that people click on, comment on or like. By seeing what they're interested in and what they're reading, you might gain some insights into what their challenges are and how you might be able to help. In addition, if you have related content, this would be a signal that they're likely to be interested in similar content.
Next, look at what they're retweeting. People typically retweet snippets of information that they agree with or that they think others will also find interesting or helpful. This is also a signal as to what they might be reading or searching for, and you can leverage that to provide similar or supporting content to them directly.
Attempt to get them to follow you. If you follow them, they should follow you. Attempt to connect with them. Again, if they allow you to connect or decide to follow you back, you have an opportunity to continue the conversation with content that is directly related to the topics they're publicly sharing or commenting on.
Finally, look at their profiles for keywords. This doesn't require them to do anything, but it can provide you insights into their areas of expertise or the areas they need help. They might be new in their role (under a year) and you might have solutions that would be helpful. Being new would mean they might not be aware of your solutions or your company, but the keywords related to what you do might be found in their profile.
Look Closely At Profiles; You'll See Title Extensions And Connections
It can be tricky to find the right person, or in these cases, the right people. I saw a study recently that stated as many as 17 people may be involved in an enterprise-level sale. It's going to take a lot of research and poking around LinkedIn to identify all the people who could potentially champion, influence or participate in the decision to buy your products or services.
You should probably think about this effort like you think about participating in a scavenger hunt. You'll start down one path or see one profile and that will lead you to others and others, until eventually you have 90% of the people identified.
This might be trickier than in the past because a lot of people have more unique titles today than ever before. I'm the chief inbound scientist. How do you profile for that? Chief innovation officer? Even chief revenue officer might not be immediately obvious, but by looking through profiles, you'll learn what the obscure but appropriate titles are and then you can add them to your profile and screening mechanisms.
When it comes to influencers and power positions within a targeted company, simple follower numbers might give you some indication of who has the power. It would definitely indicate who you want to get behind your initiative first, who you want to keep satisfied and who you might want to lean on for referrals later.
Keywords are important here, too. This is going to tell you what they're responsible for, what they've managed in the past and what area of influence they're likely to have in your sales process. This is also going to help you develop a more personalized and tailored messaging, content and outreach strategy. The more personal this effort, the better the results.
Their Experience Is Going To Start On Social, So Tread Lightly And Add Value Quickly
Since we're on the topic of outreach, this entire sequence needs to be highly strategic and well-thought-out. When it comes to inbound marketing, we talk about click to close, with the website being the first real experience prospects have with your company. But in this case, the first experience is going to be your outreach and connection request on social media.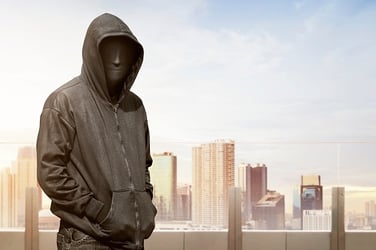 We've all received requests from people we don't know. It always borders on creepy. I always wonder who is this person, how did they find me and what do they want? Perhaps you have similar thoughts. This is what your initial outreach is up against. The more personal, the more serving, the more insightful and the more helpful you make that initial outreach, the lower the creep factor and the higher the connect rate.
This is where marketing can be extremely helpful to sales. By providing the sales team with prewritten outreach messages, insightful comments and tested disruptive messaging, sales can go to work without worrying about ruining a relationship with your top prospects. Plus, if sales and marketing are working closely on this, marketing can test a variety of messages and quickly eliminate the underperforming messages in favor of those that are cutting through the clutter, connecting and driving sales conversations.
In the old days, we used to look at annual reports and press releases to get insights into targeted account companies. Today, social media sites (in particular, LinkedIn) are the key to initial account-based marketing outreach. Sure, a cold email might be part of your program too, but the open rates on cold email still push it down the list of prioritized tactics for me. Instead, social profiles provide many more clues to start a productive, value-oriented conversation with a targeted prospect.
In case you haven't noticed, while I'm a big fan of account-based marketing, I'm also obsessed with setting realistic expectations around the results from it. The interactions reviewed above could take weeks of back and forth to even get close to a sales-related activity. Some people don't even check their LinkedIn InMail boxes every day and others don't pay attention to their profiles at all. While it all sounds good on paper, our experiences have shown that execution requires experimentation and a desire to adapt, be patient and let the program play itself out.
If you think this is the answer to your marketing and sales prayers, you might want to rethink that.
Square 2 Marketing – Innovating Marketing And Sales To Match Today's Buyer Behavior!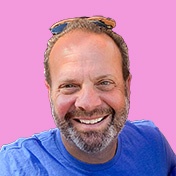 Mike Lieberman, CEO and Chief Revenue Scientist
Mike is the CEO and Chief Revenue Scientist at Square 2. He is passionate about helping people turn their ordinary businesses into businesses people talk about. For more than 25 years, Mike has been working hand-in-hand with CEOs and marketing and sales executives to help them create strategic revenue growth plans, compelling marketing strategies and remarkable sales processes that shorten the sales cycle and increase close rates.