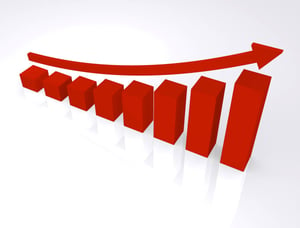 Sales enablement is an ongoing process that gives sales people the ability to strategically and systematically have more valuable conversations with the right prospects, at the right time, in order to improve the ROI of an organization's selling program. Done successfully, sales enablement can increase efficiency and productivity, reduce costs, reduce turnover, and increase sales. It can turn lackluster, ineffective sales people into inbound selling superstars.
In today's selling environment, sales enablement is a necessity. Here's why it matters.
Buyer Behaviours Have Evolved
The internet has turned the sales world upside down. Buyers are going through the majority of the buyer's journey on their own now—because they can. The rise of the internet has given them a wealth of information at their fingertips. Want to compare products? Go online. Want to search for service reviews? There's an app for that. Want to see prices and product specs? Simply go to a company's website.
The fact is sales people aren't needed in the sales process in the traditional way anymore because of this access to information that buyers now have. Their roles have evolved as well. Instead of being sellers of products or services, they now need to be consultants, valuable resources, and trusted advisors. The information they offer and the way in which they speak to prospects matters more than ever.
What's more, buyers aren't OK with being treated like numbers anymore. They demand personalization and customization in service. And they're now in control of the sales process, too.
These are some big changes that your sales people need to adapt to. Today's selling environment is more complex than ever before.
Sales People Require Support to Navigate the New Sales Terrain
In order to sell effectively and efficiently today, sales people need to adapt. They need to throw out their outdated sales tactics. They need to learn about the inbound methodology. They need to know how to have more valuable conversations. They need to be able to provide context and content to help buyers make purchasing decisions.
On their own, sales people trying to adapt to the new sales environment are often stuck spinning their wheels. They waste time trying to find the right resources for their sales meetings. They try to use sales tools to improve efficiency but fail to use them due to lack of training. They want to ditch their outdated sales tactics, but have no other selling strategies to replace them with. They may try hard to change their ways and adapt to evolving changing behaviours, but their results are lackluster.
They need guidance. They need support. You simply cannot expect your sales people to be more effective and productive in modern selling without the right help, knowledge, tools, and support.
And that's why sales enablement matters—because it offers the necessary support to your sales people. It provides expert knowledge, training, coaching, tools, and strategies that they can use to improve and update their selling methods to match the way customers buy today. They'll be armed with valuable content, data and intelligence, and tools like sales guides, sales and marketing platforms, and templates. They'll be offered best practices and inbound selling strategies to become rock stars in an inbound world.
Do It Right
Sales enablement is worth the hype. It will improve your sales team and it will increase your revenue—if it's done right. In order to see positive results, however, you shouldn't attempt to handle this important task in house. A dedicated sales enablement consultant is a must to ensuring ROI from your efforts. A consultant will have the resources, knowledge, experience, expertise, and proven track record required to help your sales people succeed in the new sales terrain.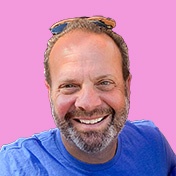 Mike Lieberman, CEO and Chief Revenue Scientist
Mike is the CEO and Chief Revenue Scientist at Square 2. He is passionate about helping people turn their ordinary businesses into businesses people talk about. For more than 25 years, Mike has been working hand-in-hand with CEOs and marketing and sales executives to help them create strategic revenue growth plans, compelling marketing strategies and remarkable sales processes that shorten the sales cycle and increase close rates.