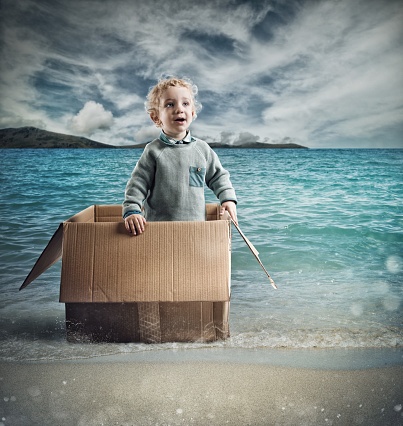 Do You Feel Like You Fit Into A Pre-Configured Box? Why Should Your Inbound Marketing Program?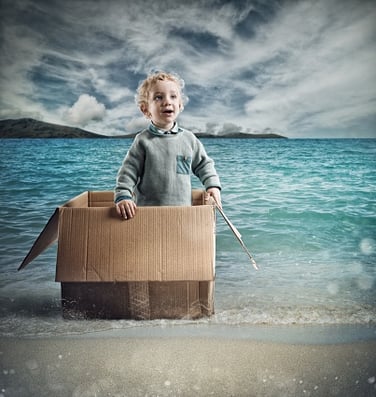 Is your business unique? Is your industry special? Are aspects of your company different than your competitors? Do you have an individual perspective on your business that needs to come out in your marketing? Of course!
If I've learned anything over the past 14 years running Square 2 Marketing, it's that no client fits into any specific package or program.
Then why do inbound marketing agencies insist on publishing packaged pricing? Why do they think you should fit into their fast, faster, fastest or silver, gold, platinum packages? How can they predict results associated with different levels before even talking to you? The short answer is they can't predict anything and these packages are poor attempts to make the sales process easier for them.
Instead of getting to know you, your company, your goals, your challenges, your team, your current assets and your current marketing campaigns, and then customizing a set of services that match your goals, they'd prefer to pick a package and squeeze you into their version of what your services should be.
Again, there are no set configurations for an inbound marketing campaign. Every client is different and every program is different. We must get to know you before we can tell you how much you should invest and what we recommend.
Now that you know what to look out for, here's what you should be hearing to make you feel very comfortable that you're on the right track with your prospective inbound marketing agency.
We Need To Get To Know Your Business
How can we possibly tell you what you need without getting to know your business? How can we project expected results without understanding your current marketing and the related performance? The answer is that we can't; no one can. Even if we spend hours getting to know you before you hire us, we'll never know everything we need to accurately project what tactics are going to work and how well they're going to work.
We don't know exactly how programs are going to perform until we start getting live data and start responding to the data with enough experiments and tests to confirm the results are sustainable. This reason alone is why we use Agile and Scrum to deploy inbound marketing engagements. Once we moved to Agile and stopped delivering a checklist of stuff, our clients saw a dramatic lift in results and we saw a dramatic improvement in client satisfaction and renewals.
If you get locked into a set of deliverables month over month, I can almost guarantee you'll be disappointed with the results.
You should be looking for an agency that can adjust to data, respond to results and adapt the program to lean in on what's working, adjust what's not working as expected and shutter tactics that are not producing results.
This optimizes your budget and produces the best possible results, two important aspects of inbound marketing that you need to keep a close eye on.
We Want To Co-Create The Set Of Recommendations With You
I don't think it's right to predetermine your program without working with you to co-create those recommendations. If you have a team of writers, we'd love it if you did the heavy lifting around content creation. If you have a web development team, we'd love it if you took the design, copy, conversion and search engine optimization strategy and delivered your own website. If you have a ton of content assets, we should audit those assets and see what we can reuse, rework or rewrite.
We want you to be involved in the development of your program. We call that co-creating and we think it's critical to a strong partner-oriented relationship.
We Want To Let The Performance Data And Results Drive What We Do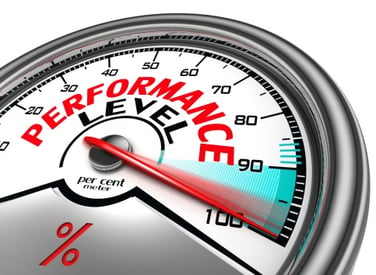 When it comes to marketing, everyone and their brother has an opinion about what you should be doing, how you should be doing it and the expected results.
We get it. Everyone's an expert. But the beautiful aspect of inbound marketing is that opinions mean a lot less than they used to. Inbound is a science. It's driven by data and results. You should be looking for an agency that talks the talk, walks the walk and understands how to leverage data in everything it does for you.
If one of your tactics is not producing the expected results, scrap it in favor of something else. There are very valid reasons why something might work for one company and not another. The key is figuring this out quickly based on data and then responding quickly with additional marketing recommendations, supporting tactics and revised lead projections. You're going to want an inbound marketing agency that has experience responding to data and producing results.
We Want To Prioritize With Your Input
Today's marketing is incredibly complex. Twenty different tactics could be running simultaneously. This makes prioritization critical. How you decide what to work on could be the difference between success and failure. Your inbound marketing agency should have a prioritization methodology baked into its delivery model. Its methodology needs to include you.
Your agency needs to come to you with recommendations for optimizing your budget and producing the desired results. It needs to get your input into those priorities based on the higher-level business goals. Then you need to approve those priorities and let the agency get to work. We've found that prioritizing tactics based on what's going to produce the biggest lift in results for the least amount of effort is the best way for creating our clients' prioritized list of deliverables in each month. It allows us to get the most important projects in first and then go from there until the budget is full and the entire team (you and us) feels comfortable that these tactics will drive the results.
We Won't Do What You Tell Us To Do Until We've Given You Our Recommendations Based On Our Experiences
If you want to tell us what to do, we're not the right firm for you. We typically describe this as vendor vs. partner. Vendors do what you want and partners give you their guidance, advice and input. We're not going to be a good vendor, but we're going to be a great partner. No hard feelings if you want a vendor; a lot of companies do. Plenty of vendors are just waiting to work with you.
We're going to share our opinions based on our experiences working with other companies on programs like yours. We're going to share with you our no-fluff advice and it's going to be what we'd do if the business was ours. We share your desire to produce results and grow your company, and that's what drives us to work with sales and marketing organizations day in and day out.
Thousands of inbound marketing agencies are out there today. Finding the right one for you is challenging. Most of them sound similar, look similar and provide similar services. In some cases, it might just come down to which agency you like better. But our goal is to help you make an informed selection. If you want "stuff," like emails, a website and some content, a ton of agencies can deliver. If you want results, only a handful of agencies have the experience, people and systems to deliver in a repeatable, predictable and scalable way.
Square 2 Marketing – Innovating Marketing And Sales To Match Today's Buyer Behavior!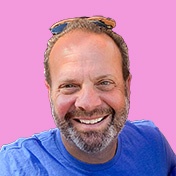 Mike Lieberman, CEO and Chief Revenue Scientist
Mike is the CEO and Chief Revenue Scientist at Square 2. He is passionate about helping people turn their ordinary businesses into businesses people talk about. For more than 25 years, Mike has been working hand-in-hand with CEOs and marketing and sales executives to help them create strategic revenue growth plans, compelling marketing strategies and remarkable sales processes that shorten the sales cycle and increase close rates.