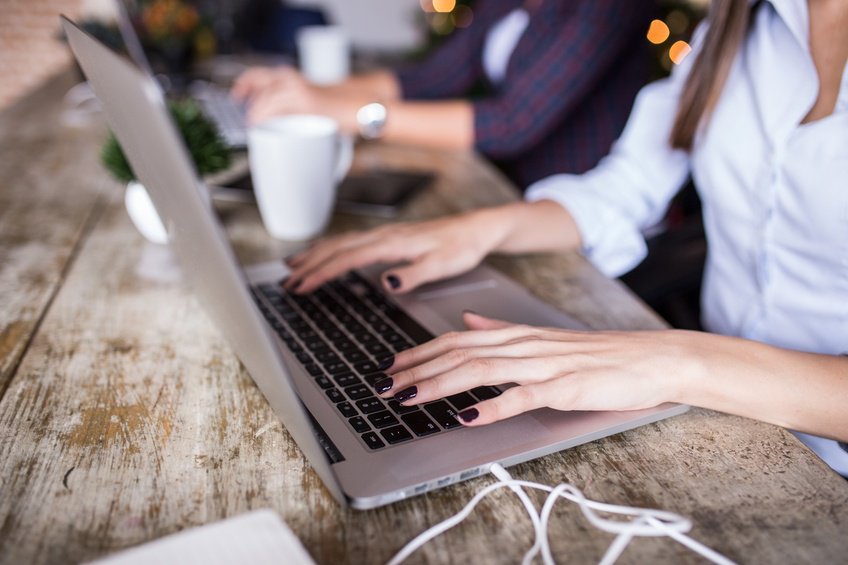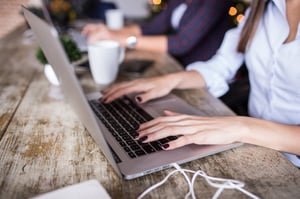 Cold calling is the most dreaded sales activity. No salesperson has ever really wanted to sit at their desks all day, strap on their headsets, and call hundreds of largely unqualified leads day in and day out to hit their sales quotas. But today, the aversion to cold calling is even stronger, particularly with millennials.
That's why so many millennials are overlooking sales as a career choice. They are turned off by this type of selling. They're turned off by the aggressive and pushy style as well as the pressure, the hang ups, and the rude comments that come with cold calling and interrupting people.

And the millennials who do take sales jobs are blamed for missing quota because of their aversion—for being too shy or friendly to be as aggressive as needed on the phone. Managers often blame them, thinking that they can't hack it in sales. They think that their aversion is what makes them bad salespeople, when the opposite is actually true. The fact that they hate cold calling is exactly the reason why they have potential to be outstanding salespeople. They're on to something—and sales organizations should be paying attention.
An Exercise in Futility
Even though they often prefer texting, millennials obviously know how to pick up the phone and call up leads. That's not the problem. It's not that they can't sell over the phone. It's not that they can't be good at it. It's that they know how futile the entire sales technique is in today's world.
Millennials understand that the likelihood of reaching a decision maker with a cold call is minimal because 90% of high-level executives never respond to cold emails or cold calls. They know that it's even less likely that they'll set an appointment from a cold call, that the rate is approximately 2%. They know that this type of selling is a waste of time—that it won't get them anywhere. They know that there are better ways to reach out to leads and prospects.
They're averse to cold calling for very good reasons.
They Hate Being Sold To
Millennials don't want to cold call because they also hate being sold to. They grew up in the digital age, where all the information they could want is at their fingertips online—customers today don't need a salesperson giving them information. They grew up in a world where, as the buyer, they had all the control in the buying cycle—they don't want a salesperson pressuring them into a sale. Because of their age, they better understand how people actually want to buy today, which makes them uniquely qualified to sell to today's customers, who are just like them.
They're Digitally Savvy
Not only do millennials have the right mindset to sell to today's customers, but they have the tools and knowledge to do so effectively. Millennials are digitally savvy and social media savvy. And these are the types of salespeople who are most likely to beat their quotas today. Millennial salespeople are comfortable sharing information about their professional and personal lives on social media several times a day in order to gain trust and humanize their brands. They're willing and able to write blogs to establish thought leadership and build credibility. They're happy to take the time to develop relationships with prospects online and nurture them through social selling. They don't consider these sales activities a waste of time. They know it works, they know how to do it, and they actually love doing it too.
Millennials know that the role of the salesperson is no longer to go out and find opportunities, but rather, to make themselves visible online in order to be found. They know that inbound beats outbound.
Millennials understand that cold calling doesn't work and that companies should stop doing it. And sales organizations should pay attention to what they're saying—because the millennials are right.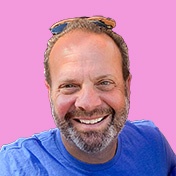 Mike Lieberman, CEO and Chief Revenue Scientist
Mike is the CEO and Chief Revenue Scientist at Square 2. He is passionate about helping people turn their ordinary businesses into businesses people talk about. For more than 25 years, Mike has been working hand-in-hand with CEOs and marketing and sales executives to help them create strategic revenue growth plans, compelling marketing strategies and remarkable sales processes that shorten the sales cycle and increase close rates.