Technology Is Just A Piece Of The Inbound Marketing Puzzle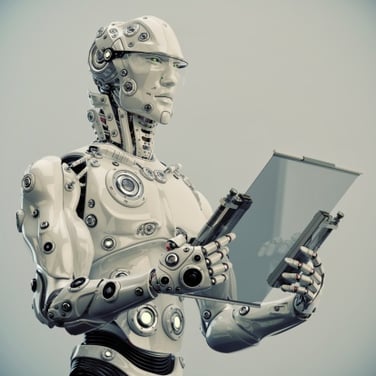 This might sound strange coming from HubSpot's largest partner and a company that helps our clients with Marketo, Pardot and Eloqua implementations, but I've seen too many companies think software is the solution to their issues, only to be disappointed six months later when lead generation didn't pick up.
I've been in and around software sales for over 20 years, and no matter what the application, software is almost NEVER the answer. The answer lies in process, methodology, understanding execution and the people responsible for delivering.
Let me illustrate this for you in the context of marketing automation and inbound marketing.
Your Current Challenges
You're not getting enough leads. You're not getting enough qualified leads. You're not getting enough sales opportunities. You're not getting enough new customers. Any of this sound familiar? Of course it does, because it's what all of our clients say to us before we start working with them. These issues are the symptoms of the disease your company has contracted, but every symptom has a root cause, or the actual disease that's causing the symptoms.
Here's what's causing you to not get enough leads or not get enough new customers: Your marketing is wrong. You're saying the wrong thing to the wrong person at the wrong time. This might also bleed into your sales process and sales efforts The point of me explaining your challenges in this way is to help you see that your issue is strategic; we understand what's causing you to not get enough leads or close enough new customers.
You should see it has very little to do with what you think is the problem. It's not your website, your email marketing, your lead nurturing, your pay-per-click, your Google ranking or your social media sites. Yes, all these tactics are important, but not if you don't have the right stories to tell your prospects. I've seen beautiful websites designed by top-notch firms fail to deliver even one qualified lead after being live for months.
Process And Approach
You need to know where you're going before you can figure out how to get there. If you've made the decision to leave your outbound, interruptive marketing and sales approaches behind, then you need to go all-in on inbound. You need to understand it, plan for it, practice it, set expectations and do it. You need to stick with it. It's not something you give up on after a few months. To be 100% transparent, no better marketing methodologies are out there.
You're not going to go back to cold-calling, direct mail, trade shows, lunches and networking events. You have to get good at helping your business get found on search engines, on social media and on referring websites. You have to get good at optimizing your website every single month so it converts more visitors into leads month over month. You have to be great at creating educational and creative content that your prospects want to download from your website, and you have to get good at nurturing people who are not yet ready to buy. That's it.
People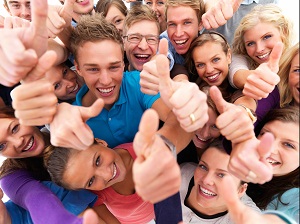 In addition to changing your methodology, you need the right people to support it — people with experience doing things the new way. Whether those people are internal or external, it doesn't matter; if you have the wrong people, you'll have disappointing results.
Make sure that the people on your team have extensive experience with inbound. They need to have planned for it, built the assets, deployed it, managed it and optimized it. They need a track record of using it to drive real business results like leads, new customers, revenue, renewals, cross sales or any of your business-specific metrics.
This is a critical component. The differences between people who have done 20 inbound engagements and those who have done 10 are massive. Those extra experiences teach you how to analyze the data, how to optimize performance, how to revise process, how to deploy shortcuts and how to fast-track results.
Now For The Technology
Once you have your methodology and the team to deliver it, now you look at the technology. You need to have the requirements defined before you can select the right tool. A wide variety of marketing automation and sales CRM tools are available. While they're all good, they're not all right for every company.
For instance, how technical of a tool do you need? Marketo has some very advanced functionality for lead scoring and lead nurturing. Do you need that? You might need a Marketo expert to help implement part of the tool, but do you have the budget for that? What about making changes in a couple of months? You're going to want to make optimization adjustments. Can you make them yourself or will you need expert assistance?
HubSpot, on the other hand, is easier to use but has less complex functionality. This might be better for you or might not fit into your plans at all. HubSpot also has challenges with large database, whereas Marketo tends to do better with big B2C-type databases. Knowing your requirements makes the selection process much easier.
Regardless of the technology you select, you're not relying on it to save the day. You recognize that it's part of a bigger program and just one piece of the puzzle.
You used to communicate without email, you used to run your finances without software and, if you have a CRM system, you used to run sales without software, too. Now, you need marketing automation software to execute today's complex marketing tactics.
Inbound marketing is much harder to execute, much harder to measure and much more complex to plan and build. You need tools to help you automate, track, analyze and maintain the marketing you're executing. But simply adding technology to what you're currently doing is not likely to produce a dramatic lift in results.
Think through your biggest sales and marketing challenges. Then, fix those with process, methodology and the proper orchestration of tactics, and use technology to make your delivery and optimization efficient and effective.
Square 2 Marketing – Inbound Results Start With ME!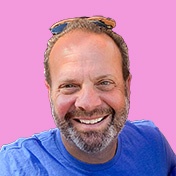 Mike Lieberman, CEO and Chief Revenue Scientist
Mike is the CEO and Chief Revenue Scientist at Square 2. He is passionate about helping people turn their ordinary businesses into businesses people talk about. For more than 25 years, Mike has been working hand-in-hand with CEOs and marketing and sales executives to help them create strategic revenue growth plans, compelling marketing strategies and remarkable sales processes that shorten the sales cycle and increase close rates.